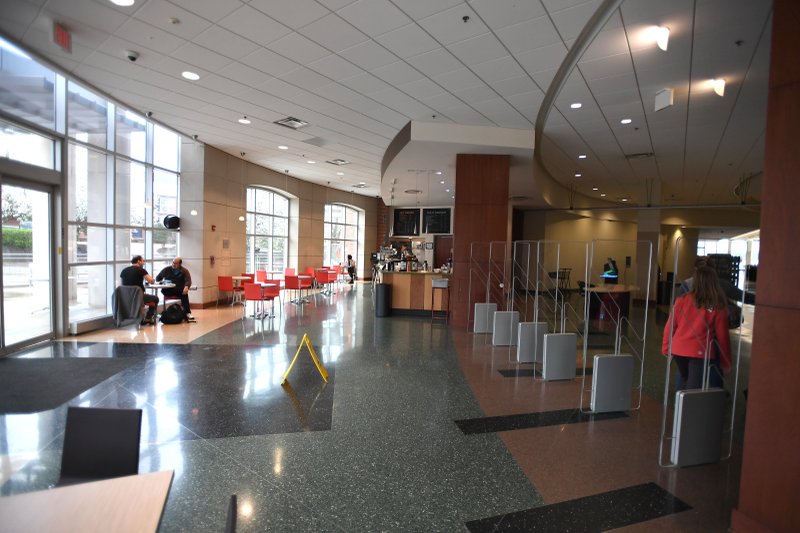 FILE -- A normally bustling lobby is quiet midmorning March 16, 2020 at the Fayetteville Public Library. Libraries across Northwest Arkansas closed to help stop the spread of the coronavirus covid-19. For more information go to www.faylib.org. (NWA Democrat-Gazette/J.T. Wampler)
FAYETTEVILLE -- The public library will open Monday with health and safety measures, limited services and shorter hours.
Guidelines will prohibit more than 50 visitors in the building at a time and require people to wear face masks, according to a news release.
Library guests will be able to browse and check out material at self-service kiosks, but computer and study areas will be closed, according to the release.
"It's important to us that we invite our community back inside as soon as it is safe to do so," David Johnson, executive director, said in the release. "Though we can't offer all of our services right away, we are happy to comply with government recommendations in order to provide our residents with what we can."
People are encouraged to use curbside pickup, a service the library began offering after its closing March 16, according to the release.
Digital services such as the virtual library, online book clubs and Zoom discussions will remain available.
NW News on 05/15/2020
Print Headline: Fayetteville library opens Monday with limited services
Sponsor Content
Comments