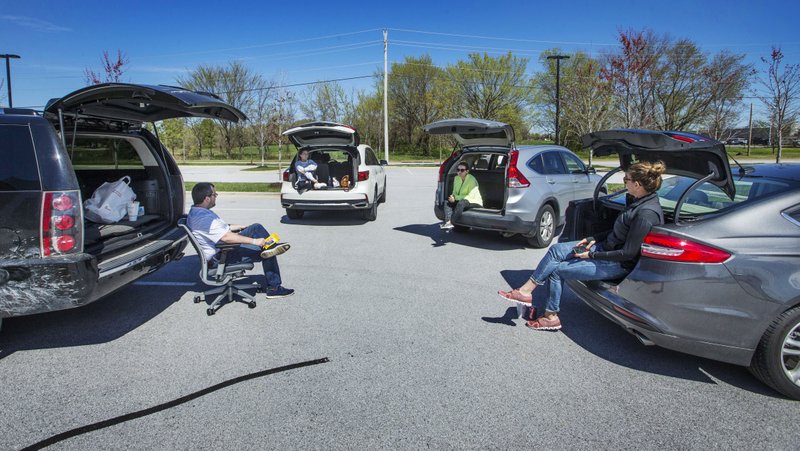 Tripp Hollowell (from left), Shannon Suttie, Ginger Macfarlan and Lindsay Letterle hold a team meeting Wednesday in the parking lot at The Clorox Company office in Bentonville. The Clorox employees have been working from home but wanted to take advantage of the nice weather to meet in person while still practicing good social distancing to prevent the spread of the covid-19 pandemic. (NWA Democrat-Gazette/Ben Goff)
Thursday's photo gallery includes photos of flooded campsites at Beaver Lake, a rancher training dogs for extra work and Clorox employees hold a meeting in the parking lot.
To view those images and more visit our gallery.
NW News on 03/26/2020
Print Headline: PHOTO GALLERY: Parking lot meeting, training dogs, park restrictions
Sponsor Content
Comments