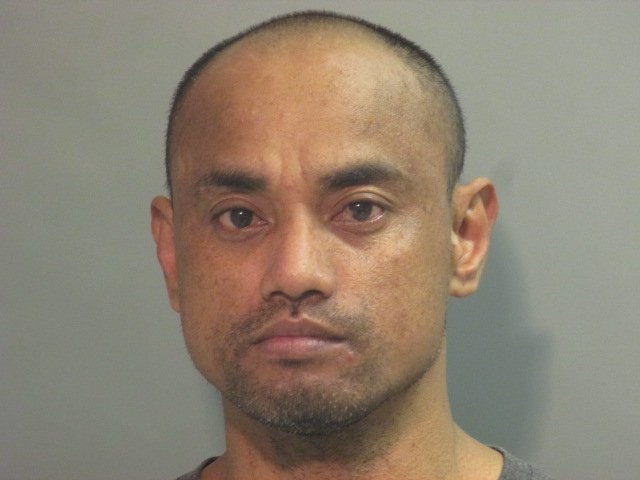 Albinta Binejal
SPRINGDALE -- The death of an infant in a Feb. 13 accident has led to the arrest of Albinta Binejal of Springdale in connection with negligent homicide and battery.
Binejal, 39, of 3164B Braxton Ave., was driving a 1999 Honda Accord in the area of 101 Butterfield Coach Road, near the Emma Avenue intersection, around 7:46 a.m., according to a Springdale Police Department report. Binejal lost control of the car, which crossed the center line and pushed a Honda Civic into the path of oncoming traffic. The civic was hit by a Chevrolet pickup, the report says. The roads were icy at the time of the accident, according to police.
An infant in the Civic, whose name was not released by police, was taken to Arkansas Children's Hospital Northwest in Springdale, then airlifted to Children's Hospital in Little Rock, and later died, according to police.
Both adults in the Civic were also injured, as was the driver of the pickup. The adults in the Civic were identified in a State Police accident report as Ruby Quintana, 23, of Springdale and Guillermina Avina, 67, of Springdale. The driver of the pickup was identified as David Cook, 52, of Fayetteville. All three were treated at local hospitals, according to the report.
Police said in the report a search warrant was obtained at the time of the accident to take blood from Binejal. The blood was sent to the Arkansas Crime Lab for testing and the results were positive for methamphetamine and amphetamine.
Binejal told police had had been smoking methamphetamine 12 hours before the accident, according to the report.
Binejal was taken to the Washington County Detention Center where he was being held Tuesday with no bond set.
NW News on 03/25/2020
Print Headline: Springdale man arrested on fatal accident
Sponsor Content
Comments