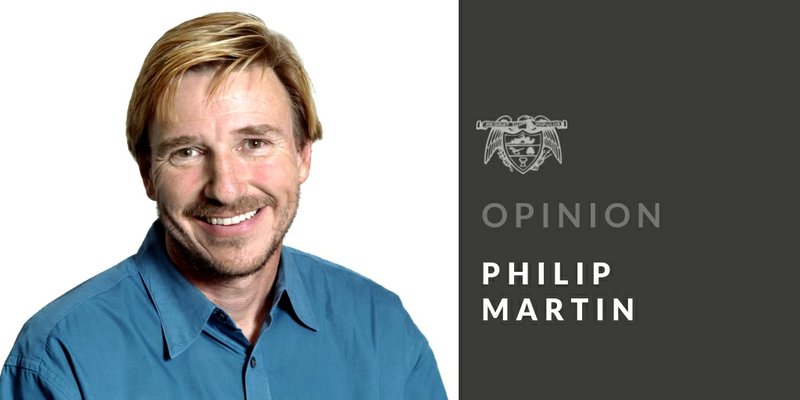 These things, and many others of a similar or even worse nature, caused various fears and fancies to take root in the minds of those who were still alive and well. And almost without exception, they took a single and very inhuman precaution, namely to avoid or run away from the sick and their belongings, by which means they all thought their health would be preserved.
-- Giovanni Boccaccio,
The Decameron
Between 1347 and 1351, the Black Plague wiped out between 30 and 50 percent of Europe's population.
It wasn't all bad. Like just about every disease, bubonic plague was deadlier for the elderly and infirm than it was for otherwise healthy people. After the plague, the standard of living in Europe went up. So did life expectancy. A much higher percentage of people lived into what we think of as middle age after the plague than did before. Human stock got stronger.
So hurrah, I guess.
We can laugh at the bubonic plague now; tragedy plus time equals comedy, right? Sometimes the herd needs a good thinning, in the same way a forest fire can in the long run be good for the biosphere. Or as your alcoholic uncle used to (maybe) say, sure, the whiskey kills brain cells, but only the weak ones.
I don't have any prescription for you. I saw my buddy Joe push the elevator button with the tip of his umbrella this morning and I laughed a little, and he told me he's always done that. That he's a germophobe from way back. He doesn't touch the handrail on the stairway until he feels himself fall.
I might have pointed out to him that by then it might be too late, but I'm not on the Safety Patrol. And he might be right; it might be more prudent to risk a slip than to touch a doorknob. Especially now. I don't get nervous about these things, I think parents should encourage their kids to get dirty and kiss the dog and pick up all kinds of Nietzschean microbes that won't kill them but make them stronger.
OK, that was a joke, but I just Googled "Nietzschean microbes" to make sure I wasn't inadvertently nicking someone else's clever phrase. I came across an academic paper, Albert Tauber's "A typology of Nietzsche's biology," published in the journal Biology and Philosophy in January 1994. I didn't read that paper because I'm not a subscriber to the journal and downloading a single article costs $39.95, but in the abstract, Tauber writes:
... Nietzsche's will to power, and the philosophical edifice built on this foundation, is formulated on a biologicism that is indebted to a particular post-Darwinian vision of the organism. Of the various models that attempt to formulate a comprehensive organismal biology, Nietzsche unknowingly grasped that of Elie Metchnikoff, who authored the theoretical foundation of modern immunology.
Metchnikoff regarded the organism as a disharmonious entity, in constant inner strife between competing cellular activities ... This view of the organism posited an ever-changing, self-defining entity striving for self-actualization while in ceaseless inner struggle as well as in competition with the environment.
The theory is no less than an epistemological response of how to establish the subject-object relation in a construct where the subject's boundaries are dialectical and evolving. The similarity of the philosophical positions of Nietzsche and Metchnikoff regarding the Self offers rich resonance in current attempts to formulate a biomedical language appropriate to address the issues raised by these problems.
That's exactly what I'm talking about. I think.
We face challenges, and if we aren't done in by them, we've acquired knowledge and experience and in theory might be better prepared to face future challenges. In practice, sometimes what doesn't kill us leaves us kitten-weak and begging for the coup de grace. I don't trust Nietzsche any more than I do Alex Jones: Sometimes what comes next will kill you.
The best thing we can do is take things on a case-by-case basis, listen to the best real experts we can find, weigh what makes sense against what's absurd, drink whiskey and make love and cherish every excruciating second we get to spend on this beautiful and cruel planet filled with madmen and monsters and little bits of genetic code that--nothing personal--mean to kill us.
I mean don't panic, but don't do anything stupid either.
And don't listen to the loudest voices uncritically. Think about how they allegedly know what they know, and what they may be trying to protect. The first thing people and institutions want to protect is revenue; they are reluctant to forgo potential dollars. So when they start canceling basketball games, you know something is up.
I'm no epidemiologist. But my instinct is that the world has a fever, and while we can take steps to mitigate the damage it does, it's simply going to have to run its course. It is going to have to burn itself out. There will be some bad days. There will be heartbreak. Not all of us will make it through.
While it's too late to isolate ourselves, let's try not to get sick. And to remember that even if the bug is not likely to kill you because you're big and strong and bullet-proof and know things because of your natural ability, your orbit likely impinges on others who are not so robust. Let's try not to kill each other.
And let's understand that a virus does not play politics or respond to threats. It is immune to rhetoric. It is a small-d democrat, it is happy to have you as its host no matter your color, gender assignment, or whether you think it's a national emergency or not.
I suspect I am not going to Tribeca Film Festival next month; I suspect all of us will have plans deflected in the coming weeks. These Nietzschean microbes will test us. They might not make us stronger. But they might sober us up a bit.
www.blooddirtangels.com
MovieStyle on 03/15/2020
Print Headline: Nietzschean microbes
Sponsor Content
Comments