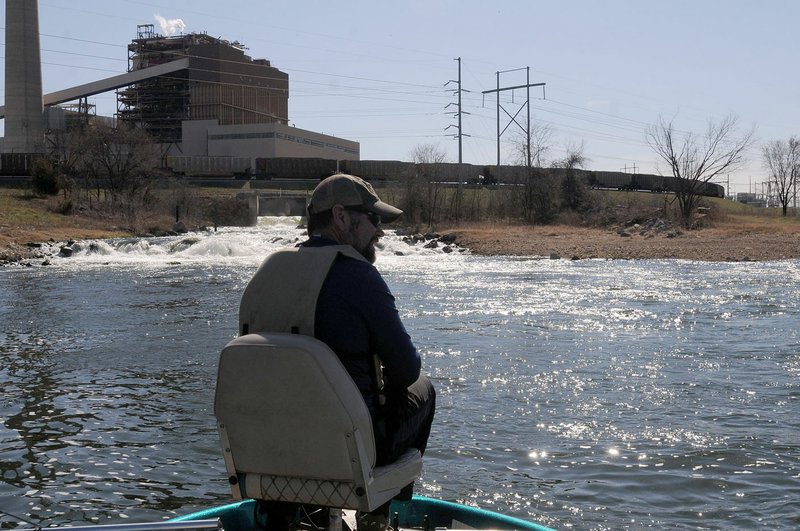 Jon Stein, fisheries biologist with the Arkansas Game and Fish Commission, fishes for black bass Feb. 17 2017 at Swepco Lake near the hot water discharge from the Flint Creek Power Plant west of Gentry. Water is drawn from the lake in the process of making electricity, then discharged back into the lake at a temperature of about 100 degrees. That keeps water temperature warm all winter. - Photo by Flip Putthoff
[Don't see the podcast player above, click here.]
Flip Putthoff, outdoors reporter for the Northwest Arkansas Democrat-Gazette, talks about one of the best winter fishing spots, Swepco Lake near Gentry.
The water in the lake is warm due to the coal fired power plant next to the lake. The water is hot near the plant, 90 degrees or so, and warm by the dam, 70 degrees.
It is a great lake for bass fishing and more.
Sponsor Content
Comments