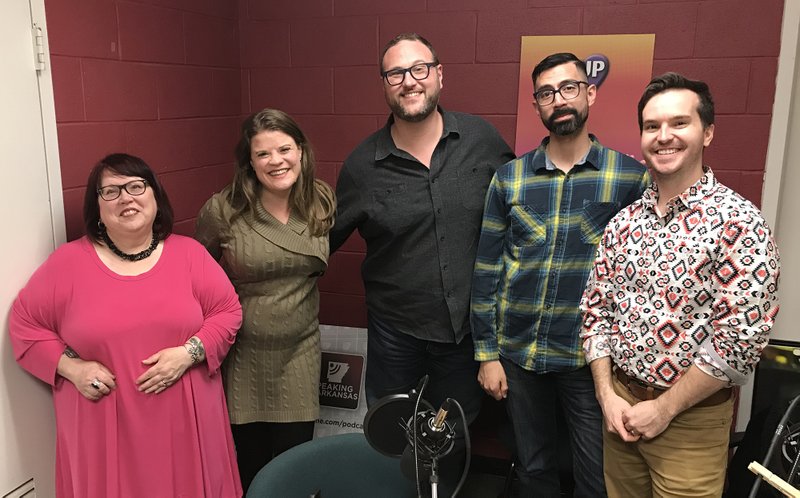 Becca Martin Brown (from left), Tamara Ryan, David Radames Toro, Chris Frisco, Alexander Scheurmann with Opera Fayetteville.
[Don't see the podcast player above, click here.]
The directorial team, David Radames Toro and Cris Frisco, and two of the singers, Alex Scheuermann and Opera Fayetteville founder Tamara Ryan, stopped by the studio on North East Avenue to chat with Features Editor Becca Martin-Brown about the upcoming production of "Glory Denied."
Sung in English, it recounts the story of the longest held POW from the Vietnam War and what happened when he finally came home.
FAQ
Opera Fayetteville:
'Glory Denied'
WHEN — 7:30 p.m. March 6-7
WHERE — Walton Arts Center in Fayetteville
COST — $30-$40
INFO — operafayetteville.org/glory-denied
Sponsor Content
Comments