Blood Center
needs donors
Washington County health and community leaders are urging area residents to donate blood with Community Blood Center of the Ozarks to ensure a strong blood supply for local patients. CBCO is the sole provider of blood, plasma and platelets to patients at all hospitals in Washington, Benton, Carroll and Madison counties in Northwest Arkansas. In response to dwindling blood reserves caused by blood drive cancellations due to the pandemic response, area leaders are asking the community to support the Fayetteville Cares Blood Drive. The community event will be held from 10 a.m. to 6 p.m. June 30 at First Baptist Church, 20 Dickson St. in Fayetteville.
All successful donors will receive a$10 gift card from Harps Food Stores, a free meal voucher from Slim Chickens, a T-shirt and a five-dollar gift card redeemable through CBCO's LifePoints Local online store.
Donors are required to wear masks for this drive. One will be given to you if you do not have one. Also, appointments are strongly recommended to ensure a smooth donation experience.
Information: (800) 280-5337, or cbco.com/fayettevillecares.
Red Cross
seeks aid
The American Red Cross of Missouri and Arkansas is seeking to recruit new volunteers throughout the two-state area. Those interested may learn more by registering for a free Experience the Mission virtual class being held five times now through Aug. 31.
"Volunteers make up over 90% of the workforce at the Red Cross," Kristin Pendleton, volunteer recruitment specialist, said. "It is vital to our mission that we have the right people at the right time at the right place to carry out our mission."
Red Cross volunteer opportunities are available for nearly everyone, starting at age 14. Many of the opportunities can also be done from home or other remote location, while some do require being in an office or out in the community.
Opportunities include helping during a disaster, assisting military members and their families, helping at blood drives, public affairs/communications, operations, financial development and behind the scenes administrative activities.
Participants in the Experience the Mission class will learn about the many different volunteer opportunities with the American Red Cross in addition to learning about how the Red Cross helps in the local community.
The virtual class is available online during the following dates and times:
Tuesday, July 7, 10 a.m.-10:30 a.m.
Monday, July 20, 7 p.m.-7:30 p.m.
Monday, August 3, 10 a.m.-10:30 a.m.
Monday, August 17, 7 p.m.-7:30 p.m.
Monday, August 31, 10 a.m.-10:30 a.m.
Information: (314) 516-2732 or email [email protected] or bit.ly/ETMMOAR.
Fill the Bus
needs staff
The United Way of Northwest Arkansas will hold its annual Fill the Bus school supply drive Aug. 7-8 and is seeking volunteers. This is an initiative in partnership with Walmart and sponsored by BIC, Crayola, and Coca-Cola to provide school supplies to disadvantaged children and help create a pathway to prosperity for children in Northwest Arkansas.
Each year, volunteers play a vital role in this event by helping rally their peers in the community to give and by sorting supplies on the buses to prepare them for the districts to receive. With the current covid-19 pandemic, United Way will be taking extra precaution with volunteers. Sanitizing stations will be located on the buses and around the entryways of the Walmart Supercenters to keep the transfer of supplies safe and clean. Volunteers will also be urged to wear masks, and they will be provided at the event.
Volunteer opportunities are available at 10 Walmart Supercenter locations in Northwest Arkansas and one location in Pineville, Mo:
Springdale Walmart Supercenter on Elm Springs Road.
Springdale Walmart Supercenter on Pleasant Street.
Fayetteville Walmart Supercenter on Mall Avenue.
Fayetteville Walmart Supercenter on Martin Luther King Jr. Boulevard.
Rogers Walmart Supercenter on Walnut Street.
Rogers Walmart Supercenter on Pleasant Crossing.
Bentonville Walmart Supercenter on Walton Boulevard.
Siloam Springs Walmart Supercenter on U.S. 412.
Pineville Walmart Supercenter on Commercial Lane.
Huntsville Walmart Supercenter on Gary Hatfield Way.
Information: (479) 306-8488 or unitedwaynwa.org/fill-the-bus.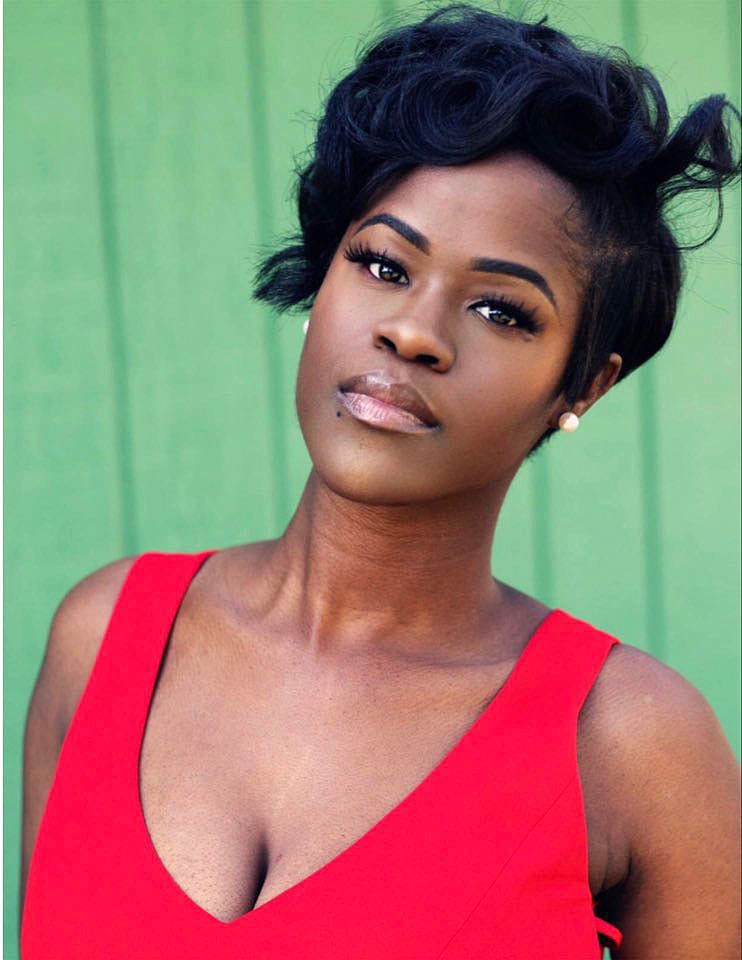 NaTosha Devon is a writer, poet and actor. A graduate of the University of Arkansas M.F.A. program, she was recently seen in the TheatreSquared production of "The Royale." She's partnering with a student writer for the Arts Live Viral Monologues project, which can be seen on the Arts Live Theatre YouTube channel. Find that link at artslivetheatre.com. (Courtesy Photo)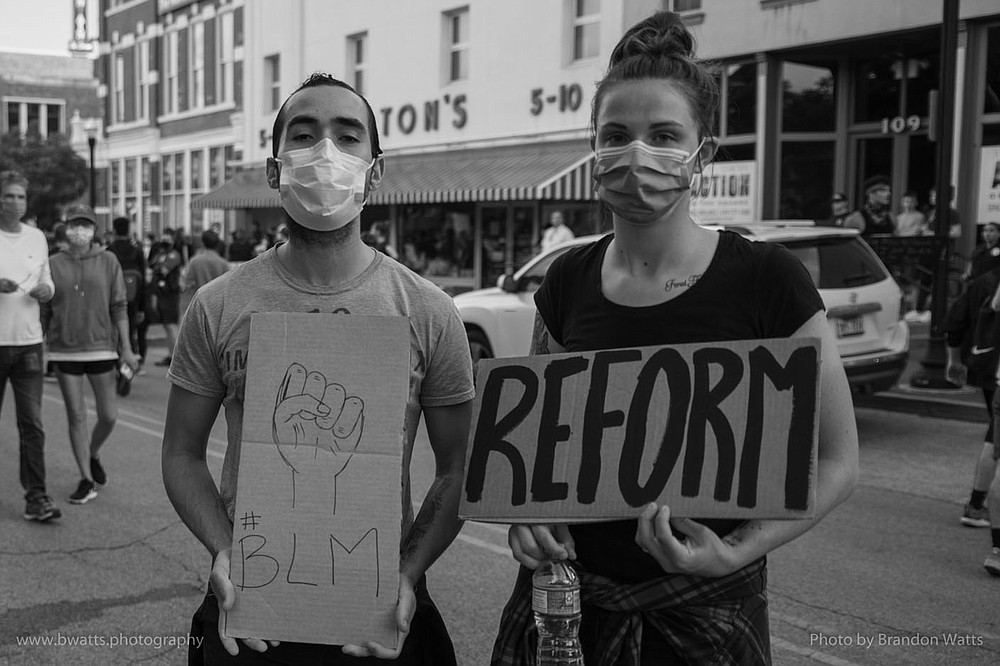 "I hope the song can uplift," Christian Serrano-Torres says of his new single, "Emergence." The cellist created a symbolic video to accompany the song after attending a Black Lives Matter protest in Bentonville. "I hope it can help remind people of the ugly, but also the beautiful. We have to emerge as a nation, which is essentially my message to everyone through music: Let's form a new us — everything we believe, new systems. But I think we're heading there so, in the end, I think the song is hopeful." Watch the video for "Emergence" at youtube.com/serranotorres. (Courtesy Photo/Brandon Watts)