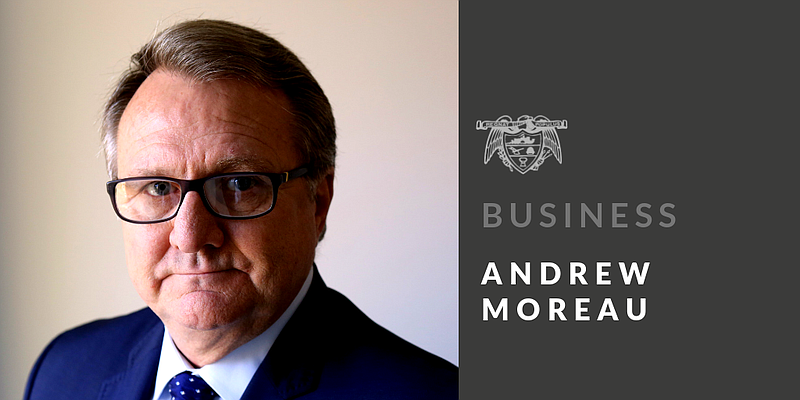 The nation's novel Paycheck Protection Program began in a rush in late March as Congress scrambled to build an economic stimulus package that would include aid for households and a buffer for small businesses threatened by covid-19.
That initial $2 trillion program was approved as the Coronavirus Aid, Relief, and Economic Security Act and included a $1,200 one-time payment to consumers and a $349 billion loan package -- the Paycheck Protection Program -- to support small-business owners.
Now, the paycheck loan program is expiring, and Tuesday is the last day for Arkansas' business owners to apply for the $128 billion remaining in the loan fund. Paycheck Protection Program borrowers can apply to have portions of their loans forgiven if they use the proceeds to keep employees on the payroll and to cover essential business expenses such as rent and utilities.
Any small business that has not yet applied is encouraged to do so now.
Borrowers should find it simpler and easier to use the application process to speed up approval and receipt of funds.
"The SBA has streamlined its lending processes and added more flexibility for borrowers that make these forgivable loans even more appealing," said Small Business Administration regional administrator Justin Crossie, who leads the area that includes Arkansas.
"I'm urging small business and eligible organizations to apply now to access the more than $128 billion still available."
Accessibility was not always so easy. When the program began, small businesses flooded the Small Business Administration's antiquated lending portal, clogging the system and forcing a shutdown of applications as companies were clamoring for funds to stay afloat.
Applications for paycheck loans eventually began rushing through the portal again, and the initial $349 billion in funding was exhausted in the first two weeks as more than 1.7 million small-business loans were made nationwide, including more than 21,700 loans in Arkansas valued at $2.7 billion.
Congress approved a second round of funding in April, and that tranche includes the remaining $128 billion.
Any business or nonprofit organization with fewer than 500 employees and that was operating on Feb. 15 is eligible to apply for a paycheck protection loan. Businesses can borrow up to $10 million and have payments deferred for six months.
The Small Business Administration also has adjusted the forgivable aspect of the loan, extending the period for businesses to use the funds for payroll and expenses. Businesses have 24 weeks of free payroll from the time the loan is disbursed, and borrowers can use 60% of the proceeds for employees' paychecks.
Forgivable loans are covered by the federal government and pose no risk to lenders. The government also guarantees the loans against default.
In Arkansas, 41,449 small businesses have received a total of nearly $3.2 billion in loans in the first two rounds of funding. Nationwide, about 4.6 million paycheck protection loans have been approved for a total of $515 billion.
Most paychecks loans are going to smaller firms with an average loan of $110,000. Two-thirds of the loans are under $50,000, the Small Business Administration reports.
More than 1 million loans have been disbursed by lenders that specialize in helping underserved communities and 45% of paycheck protection loans have been made in low-income counties, according to the Small Business Administration.
More information is available at sba.gov.
ELECTRIFYING TRANSITION
The ghost of electricity's past collided with its future last week in Forrest City.
Entergy Arkansas began dismantling a 70-year-old power plant as the city celebrated the first of three solar-power plants scheduled to be built to serve Forrest City's government operations.
Entergy's Hamilton Moses plant, about 5 miles west of Forrest City, went into service in 1951 and was retired in 2013. Entergy has built an airtight tent around the plant to protect local residents and allow the safe removal of asbestos.
Last Monday, Forrest City officials held a groundbreaking ceremony for the first of the scheduled solar facilities. The city plans to build three solar plants to produce 100% renewable energy to support Forrest City's government and municipal operations.
"We're excited to begin construction on this cutting-edge venture for Forrest City and the entire community," said Mayor Cedric Williams. "This project has been in the planning stages for many months and to see it come to life will be a tangible example of our efforts at investing in sustainable growth opportunities for our future and becoming more efficient with our citizens' tax dollars."
On the Entergy project, the first phase of demolition will run through the summer, and then the electric utility will haul in heavy equipment to dismantle the facility.
After demolition, the site will be designated a "brownfield" that is suitable for other uses.
Entergy is the state's largest electric utility and serves 700,000 customers in 63 of Arkansas' 75 counties. The company is investing in large commercial solar facilities in the Lake Village, Searcy and Stuttgart areas.
UNDER THE ARCHES
Owners of McDonald's in Arkansas have open positions to fill in restaurants across the state.
Applicants are encouraged to seek work at the restaurants in Bald Knob, Beebe, Cabot, El Paso, Greenbrier, Morrilton, Searcy and Vilonia.
Franchise owner David Stokes said the company has implemented 50 new safety procedures to protect against the spread of the coronavirus, including wellness and temperature checks, social distancing floor stickers, protective barriers at order points, masks and gloves for employees, and training for the reopening of dining rooms.
"As local business owners, we're proud to provide employment and educational opportunities to our crew and look forward to welcoming new employees to our McFamily this summer," Stokes said.
Job seekers can visit McDonalds.com/careers to learn more and apply at a nearby restaurant.
Sponsor Content
Comments