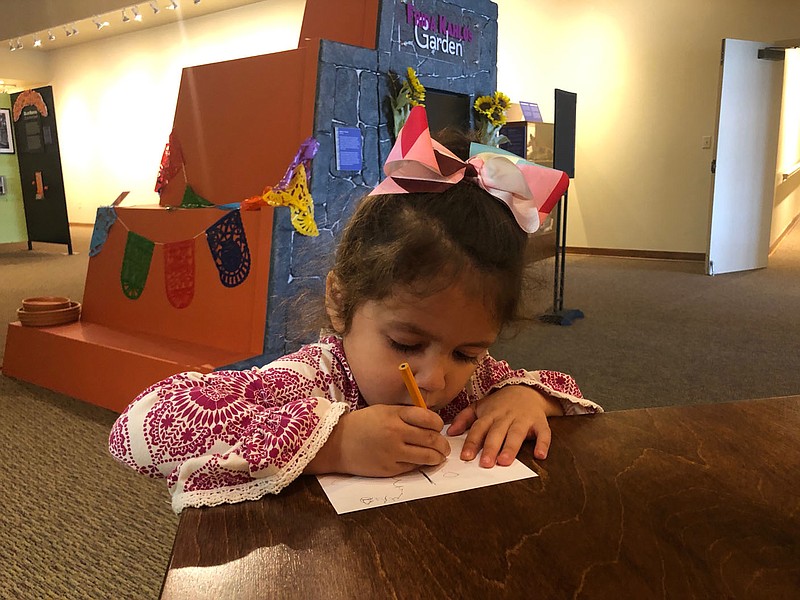 The Mid-America Arts Alliance believes in "more art for more people," according to their mission statement. Springdale's Arts Center of the Ozarks hosted one of their exhibitions, "Frida Kahlo's Garden," from November 2018 to January 2019. (Courtesy Photo)
The Mid-America Arts Alliance, in partnership with its five sister U.S. Regional Arts Organizations -- Arts Midwest, Mid-Atlantic Arts Foundation, New England Foundation for the Arts, South Arts and Western States Arts Federation -- announced last week the creation of the United States Regional Arts Resilience Fund, intended to support small to mid-sized arts organizations experiencing hardship due to the covid-19 health crisis.
M-AAA's share of the funds is $1.54 million, which is to be distributed to arts organizations within its region: Arkansas, Kansas, Missouri, Nebraska, Oklahoma and Texas. The full amount -- $10 million -- was made possible through a grant from the Andrew W. Mellon Foundation.
"These grants will support organizations in the arts and culture landscape who are led by and serve communities of color and who have not historically enjoyed access to deep funding," says Todd Stein, president and CEO of M-AAA. "Organizations serving rural communities will also be prioritized. We are fortunate to be able to sustain these vital institutions at a time when the arts are needed most to heal and unite communities and our nation."
The fund will award grants that range from $30,000 to $100,000 and will target rural and urban organizations that have statewide, regional or national impact, "especially those that are historically under-resourced and those representing under-resourced populations, communities and art forms," according to a press release from the organization.
The M-AAA is accepting online nominations through June 24 for organizations to be considered for the grant. Nominees should demonstrate exemplary performance in a number of areas, including exceptional artistic, community and cultural impact; visionary leadership; demonstrated community engagement and support; commitment to equity and inclusion and a track record of stability in fiscal management and ongoing operations.
Full applications will be due on July 17. The organization expects to make award announcements in August.
More News
FYI
M-AAA Grants
Nominate an arts organization for a M-AAA grant by visiting maaa.org.
June 24 — Deadline for nominations
July 17 — Deadline for applications
August — Announcement of awards
Sponsor Content
Comments