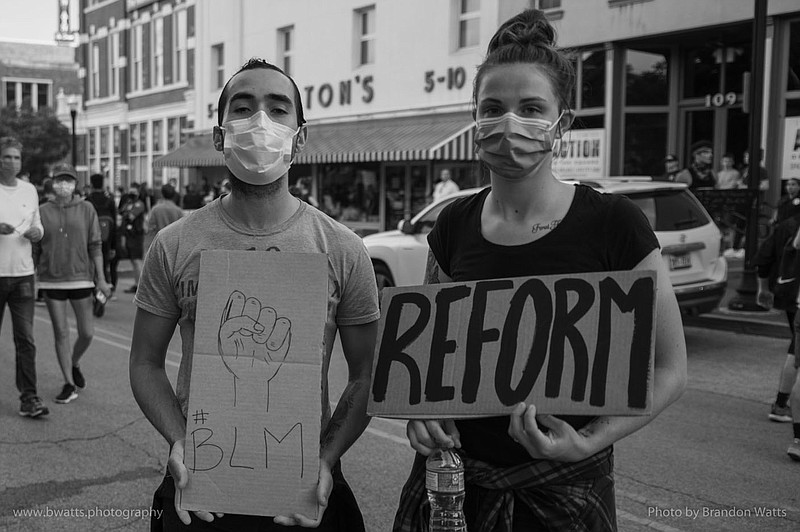 "I hope the song can uplift," Christian Serrano-Torres says of his new single, "Emergence." The cellist created a symbolic video to accompany the song after attending a Black Lives Matter protest in Bentonville. "I hope it can help remind people of the ugly, but also the beautiful. We have to emerge as a nation, which is essentially my message to everyone through music: Let's form a new us — everything we believe, new systems. But I think we're heading there so, in the end, I think the song is hopeful." (Courtesy Photo/Brandon Watts)
When cellist Christian Serrano-Torres set the release date for his new single, "Emergence," he didn't know the song would be dropping in the middle of a global pandemic and a worldwide wave of protests against social injustice.
His last release, "Everywhere," had been a huge undertaking as he collaborated with studio producers, a costume designer and videographer, traveling to Iceland to shoot the music video. Upon his return to the States, the musician found himself in a funk. He adapted some of the chords from the tune and wrote something new to help him work through his low spirits.
"I never released it," Serrano-Torres says of the new song, though he did play it here and there at a few live shows over the last two years. "After the evolution [it's gone through], now we're here in 2020, and, even though this is a hard time to release anything because social media is flooded with other more important things going on, at the same time, it feels like it was meant for me to release it at this exact moment."
Initially, Serrano-Torres explains, he imagined "Emergence" being the story of one coming forth from a cocoon -- liberating oneself from the past to become a better version of himself. But as the song evolved, and the world along with it these past few months, Serrano-Torres knew he wanted the track to be tied to something bigger, something that could help people.
"I truly hope that it's been able to have a glimmer of inner calmness, and also renew strength to keep on fighting against the injustice," he says earnestly. "And hopefully it will make people feel a little better about everything that's going on."
Serrano-Torres released a raw, uncut version of "Emergence" on June 3 set to a video of public domain footage that represented the weight on his heart and his soul, he shares. The recording is "filled with mistakes," because Serrano-Torres says it felt more human to release it in this format.
"There's just so much crazy stuff happening right now and I didn't know how to deal with it," he says candidly. "You have to educate yourself and be proactive, but at the same time, you also have to take time for yourself and take a break, because it kind of gets to me sometimes.
"I needed to be creative; I was tired of just feeling frustrated and angry and reading things and leaving comments and signing petitions. I was like, 'OK, let me do something a little more creative, not so much reactive.' I wanted to channel some of that frustration and put it into something more positive."
The video touches on health concerns, space exploration, political conflict, but mostly, the civil rights movement.
"And then at the end, you see some of the speech by Martin Luther King Jr., and then you see people sleeping. Because it's 'I have a dream.' And I wanted to pose the question: This happened then; we're here now. Did we fulfill the dream? Are we still just dreaming about it? Or are we going to do something about it?
"Everyone's giving speeches and speeches on Facebook, and I'm not the best with words. So I kind of said my own thing through music. For me, this song will forever be dedicated to the time right now. It was a good feeling for me to know that something I created was now attached to a greater cause."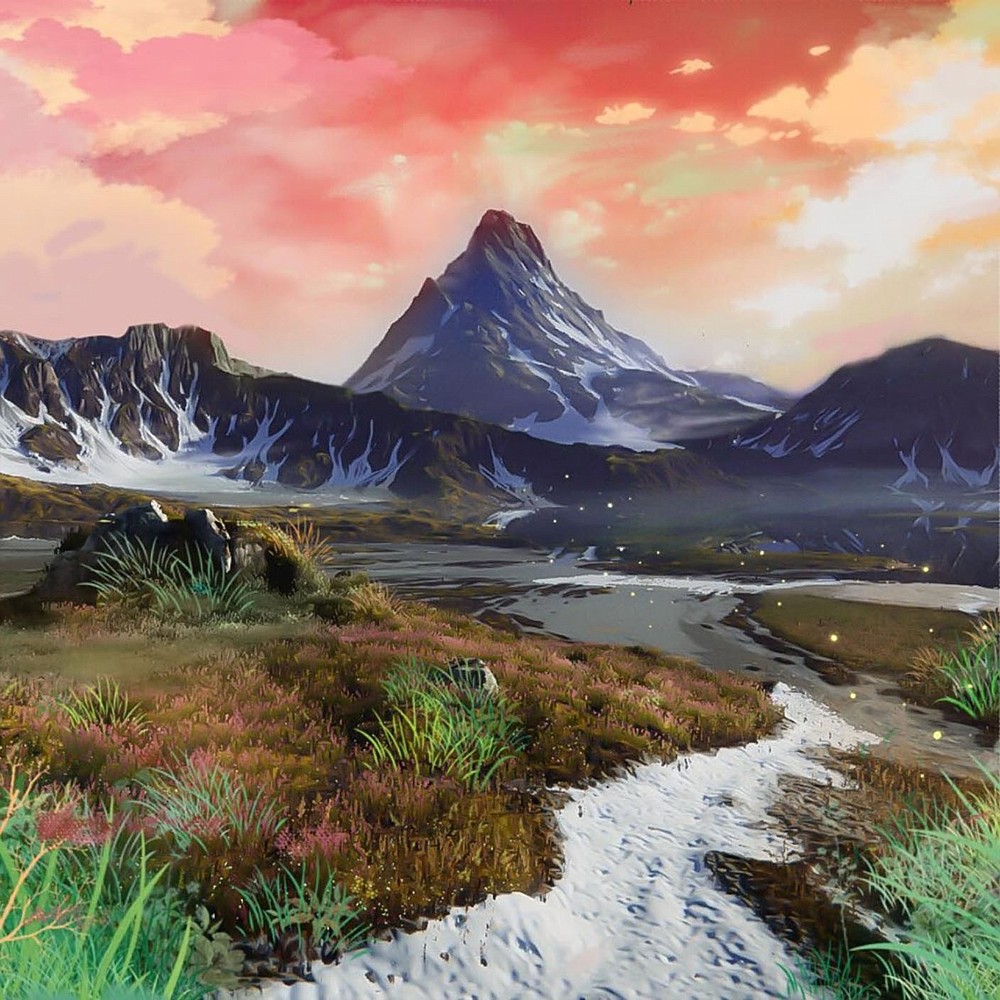 The studio version of "Emergence" was released on June 14. Art by Manit Attakul, co-written by Mike Bailey and Antholomoir. (Courtesy Photo)
More News
Go Online!
Find all of Christian Serrano-Torres' project at serranotorres.com.
Watch the video for "Emergence" at youtube.com/serranotorres.
You can support Serrano-Torres by purchasing his digital music on Amazon.
Sponsor Content
Comments