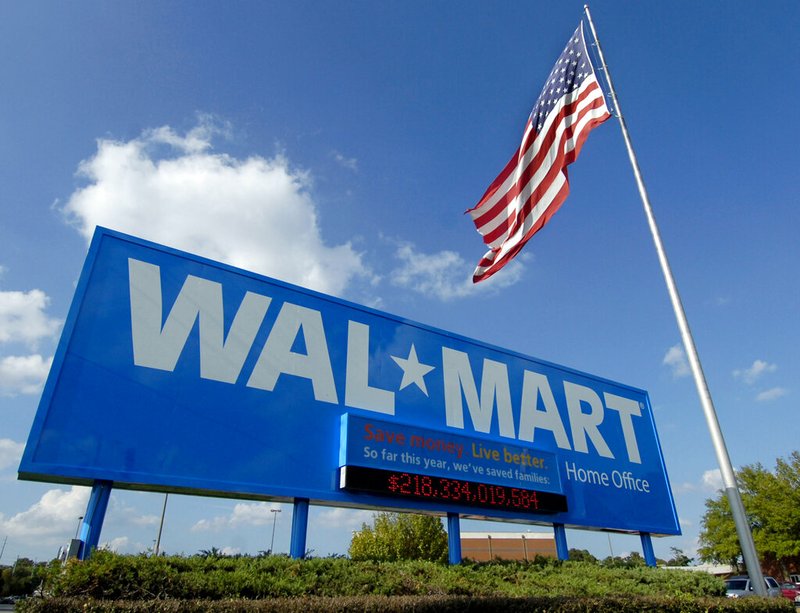 In this Oct. 5, 2007, file photo, an American flag flies in front of the Walmart Stores Inc. headquarters in Bentonville, Ark. (AP Photo/April L. Brown, File)
Walmart Inc.'s acquisition of technology assets from health management firm CareZone will help lower customers' health care costs and expand the retailer's health and wellness capabilities, Walmart said Monday.
The product and technology personnel who built CareZone's mobile app also joined Walmart and will help the Bentonville retailer integrate the platform with its existing systems.
CareZone's app lets users organize their health information and refill prescriptions, and sends them reminders to take a medication, according to the company's website.
Walmart did not disclose how much it paid for the deal, which includes CareZone's patents and intellectual property. However, CNBC reported that the retailer paid about $200 million.
CareZone will remain a separate company unrelated to Walmart. Also, the deal does not include CareZone's pharmacy, which offers pre-sorted pill packs and free home delivery.
Sponsor Content
Comments