'Bud Light Seltzer Sessions con Aventura' by Aventura
Enough with the livestreams. Seriously. They are, for the most part, a poor compensation, an unsatisfactory compression of artists still learning how to express the fullness of their gifts while on lockdown. Plus, there's nothing worse than having an appointment to keep in a moment in which time has no edge. But this. This! I did not see this stellar acoustic Aventura concert live, but thankfully it is archived on YouTube. Few acts are as well suited to this stripped-down approach as these innovative bachata superstars. For this performance, three of the four members -- Romeo Santos, the frontman; Lenny Santos on guitar; Max Santos on bass -- were together on a sound stage, and the fourth, Henry Santos, was beamed in to do harmony vocals. For about 40 minutes, they played striking, poignant renditions of "Cuándo Volverás," "Obsesión," "Enséñame A Olvidar," "Un Beso" and many more hits. Sprinkled throughout the show was some unconvincing shilling for Bud Light Seltzer, but that was a small price to pay for a performance this intimate and careful. The close-up shots suited the group well: You could see the dexterity of Lenny's guitar playing, catch the flexibility of Max's funk, and watch in awe as Romeo -- an utter ham, an irrepressible sensualist, a singer of uncommon sweetness -- massaged the cameras with his eyes.
-- JON CARAMANICA
'Bigger Love' by John Legend
Just surrender to the meticulous catchiness of John Legend's latest benevolent message. From its dembow-ish beat to its wholehearted chorus to all of its burnished details -- the mixture of electronic and acoustic-sounding percussion, the female voice that sails alongside Legend in the last choruses, the brief bits of guitar, the synthesizer and saxophone counterpoints, the nuggets of sampled vocals that pop up all over the place -- this seemingly modest ditty (credited to five songwriters and four producers) springs little delights all the way through.
-- JON PARELES
'Trillionaire' by Future featuring YoungBoy Never Broke Again
A father-son outing of hip-hop's melancholic solipsists, "Trillionaire" unites Future, almost a decade into his sadness, and YoungBoy Never Broke Again, full of bluster seeping out of wounds. Given that, this collaboration -- from the new Future album "High Off Life" -- is more lively than you'd expect. YoungBoy's hook is hopeful, and Future raps about taking care of his mother. The two sound relieved to have found each other.
-- JON CARAMANICA
'The Steady Heart' by Kaitlyn Aurelia Smith
"The Steady Heart," by electronic composer Kaitlyn Aurelia Smith, is meditative and hyperactive at the same time, a swirl of burbling organ tones and Smith's voice(s) singing sweetly about trust, with undertows of bass notes and drumbeats that only make the track more vertiginous on the way to a final unexpected ascent.
-- JON PARELES
'Of the Trellis' by Tropos
The compositions of Anthony Braxton tend to be fastidious and wily works: They are carefully, almost obsessively built, but with room to move around; the performer also becomes a composer. That feeling -- of a writhing text, something almost escaping its own language -- became inspiration for Tropos, a quintet of young improvisers and composers who first met as students at New England Conservatory. On their debut album, "Axioms // 75 AB," they take inspiration from Braxton's method; half of its tracks are his compositions, and the other half are original pieces inspired by him. One of those, "Of the Trellis," a smoky piece by drummer Mario Layne Fabrizio, becomes a fertile meeting ground for Laila Smith's voice and Raef Sengupta's alto saxophone.
-- GIOVANNI RUSSONELLO
With no live music to list, this spot will be filled by news and reviews of new albums, both local and from The Associated Press. Send information about your new releases to What's Up! Associate Editor Jocelyn Murphy at [email protected]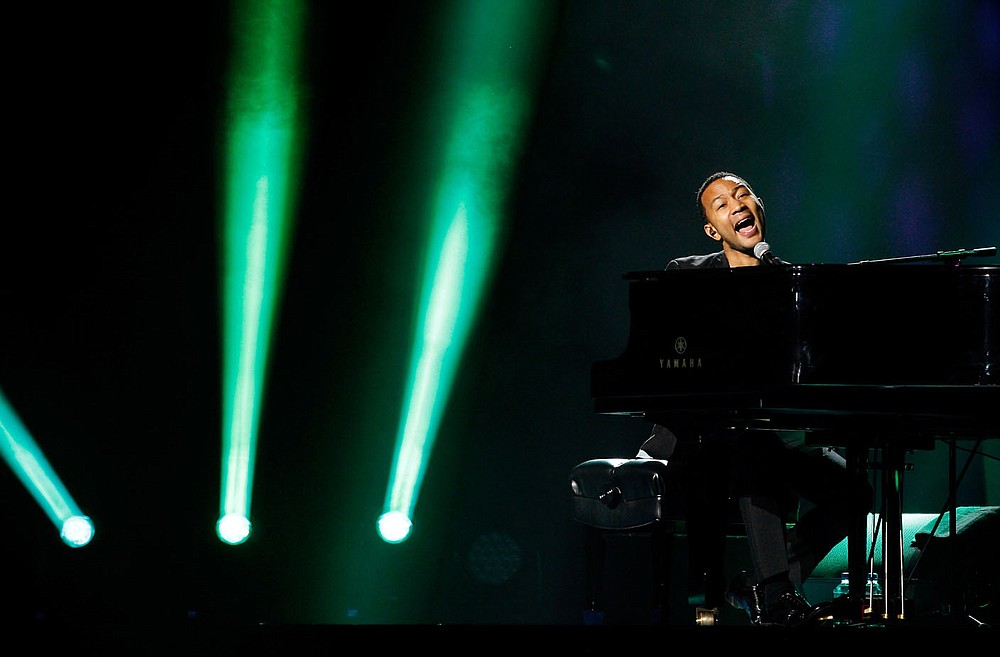 'Bigger Love' John Legend (File Photo)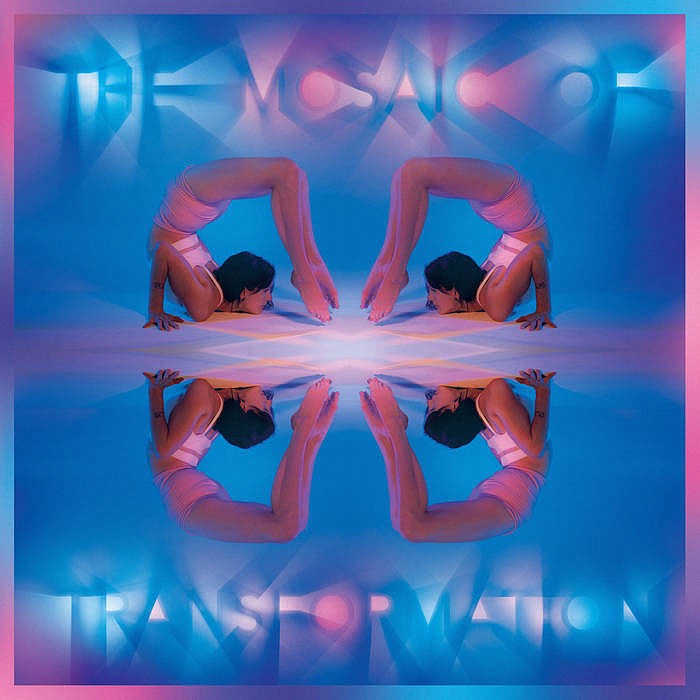 'The Steady Heart' Kaitlyn Aurelia Smith