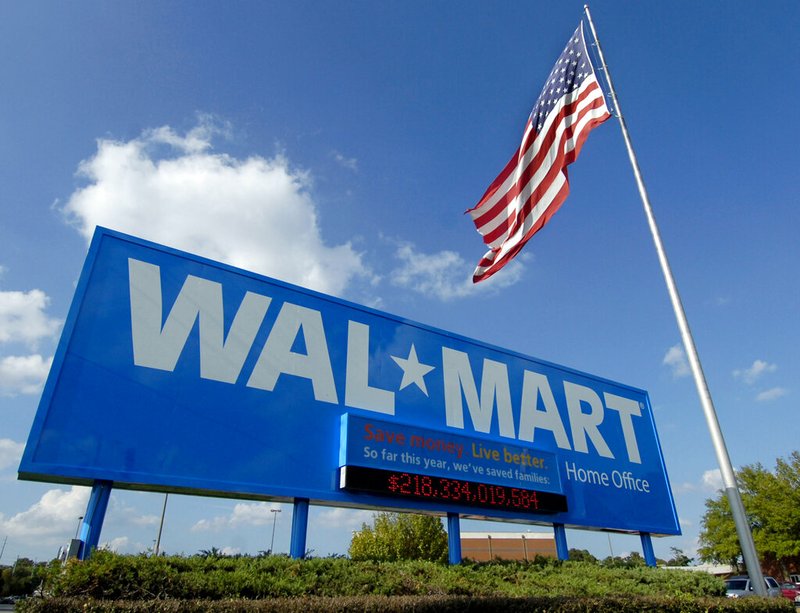 In this Oct. 5, 2007, file photo, an American flag flies in front of the Walmart Stores Inc. headquarters in Bentonville, Ark. (AP Photo/April L. Brown, File)
Walmart Inc.'s technology employees have performed so well while working remotely during the pandemic that their chief will keep the arrangement even after other company employees return to their offices.
"As we've moved to virtual work, we haven't just coped, we've actually thrived," Suresh Kumar, Walmart's global chief technology officer, told his team in a recent memo. "We are more focused on the things that have the greatest impact for our customers, associates and the business."
Kumar said he's also noticed the team is quicker to make decisions and act on them, and meetings now include more people regardless of their location. Most of Walmart's tech employees, such as software engineers and data analysts, are in Silicon Valley. But some work elsewhere, including at Walmart's Bentonville headquarters and in Hoboken, N.J.
"This unusual time has many companies, largely those in tech and services, thinking differently about the future of work," Kumar said, "and working virtually will be the new normal."
Sponsor Content
Comments