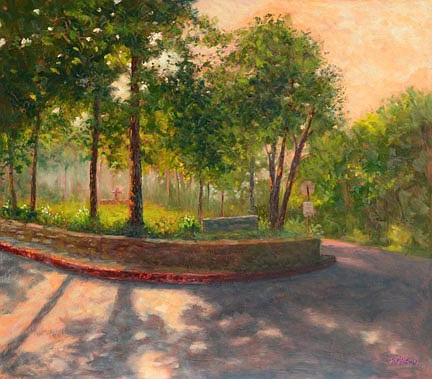 "Crescent Corner" by Jody Stephenson
"Art can encourage, inspire and heal," professes Zeek Taylor, a Eureka Springs artist himself. And while seeing art may be more complicated right now, Taylor has windows on the world where he can practice what he preaches.
In addition to all the other things he does, Taylor is the art director for the Bentonville Branch of the First National Bank of NWA. He came on board while the facility was being built at 402 S.W. A St. in Bentonville because bank President Rob Husong wanted to create a gallery space, and since 2017, he has curated 12 exhibits. The current one showcases work by artists from Eureka Springs: Barbara Kennedy, Leon Willis, Jody Stephenson and Ron Lutz.
"Each exhibition features four artists, and each exhibition hangs for three months," Taylor explains. "I've featured artists from various cities in the region, and I like to showcase not only well-established artists, but also emerging artists. There is an endless supply of good artists to choose from in Northwest Arkansas!
"I usually have artists deliver work to the bank, but because of the pandemic, I took all the art with me from Eureka Springs. I thought it safer for all involved to not require artists to have to travel if they didn't want to do so. That said, the show is beautiful."
The art on display includes paintings by Kennedy, Willis and Stephenson, while Lutz is showing photography and handmade art guitars. What makes the show unique is the venue, which allows 24/7 viewing through the bank's exterior showroom windows with additional art in the bank's lobby.
"The bank lobby is open for viewing," Taylor adds. "Masks are required for entry, and the bank employees are very careful to protect the safety of customers and folks coming in to view the art."
Taylor says this time he chose "a variety of work that I thought would elevate the spirits of viewers during this troubled time." But he's still missing the reception that usually goes with every show -- and the perks that come with it.
"Because of social distancing, that is not an option at this time," he says. "I'm thinking in the future, I may offer an 'encore' exhibition to the artists showing at this time so they can be honored at a future reception. The other thing I miss is hugging the artists. I'm looking forward to the day when that is once again possible."-- Becca [email protected]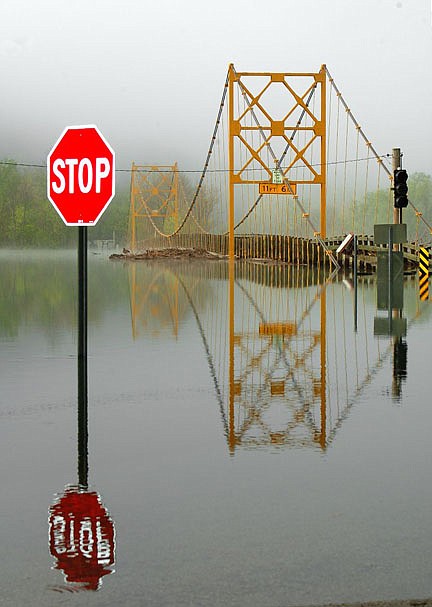 "Stop," a photograph by Ron Lutz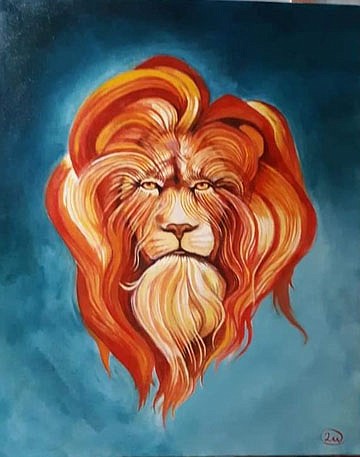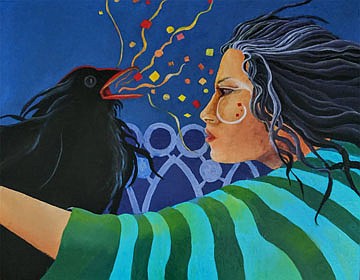 "Receiving Crow" by Barbara Kennedy
More News
FAQ
Eurekans On Show
WHEN — For three months
WHERE — The Bentonville Branch of the First National Bank of NWA, 402 S.W. A St.
COST — Free
INFO — Email [email protected]
Sponsor Content
Comments