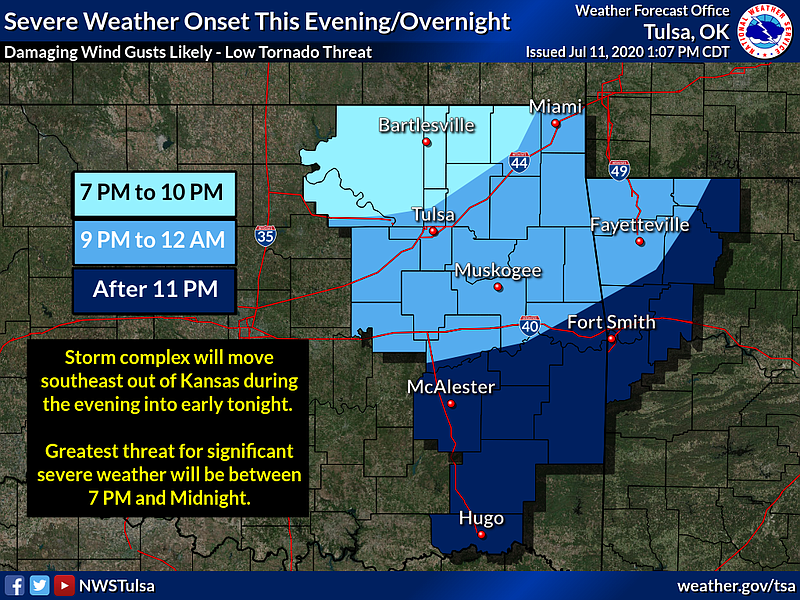 Courtesy National Weather Service
After dangerous heat Saturday afternoon, forecasters say severe storms in the evening could bring damaging winds, large hail and slight tornado potential to Northwest Arkansas.
The region is at enhanced risk of seeing severe weather, according to the National Weather Service's website.
The service expects the storms to move into the area in the evening, though the greatest chance of severe conditions will be from 9 p.m. to midnight, according to the site.
A heat advisory is in effect in the region Saturday through 9 p.m. due to predicted max heat index values between 103 and 108 degrees. Even higher heat index values between 110 and 115 caused forecasters to issue an excessive heat warning for the Arkansas River Valley and Eastern Oklahoma.
The service forecast a high temperature of 91 for Saturday and a low of 70 for Saturday night in Fayetteville, according to the site.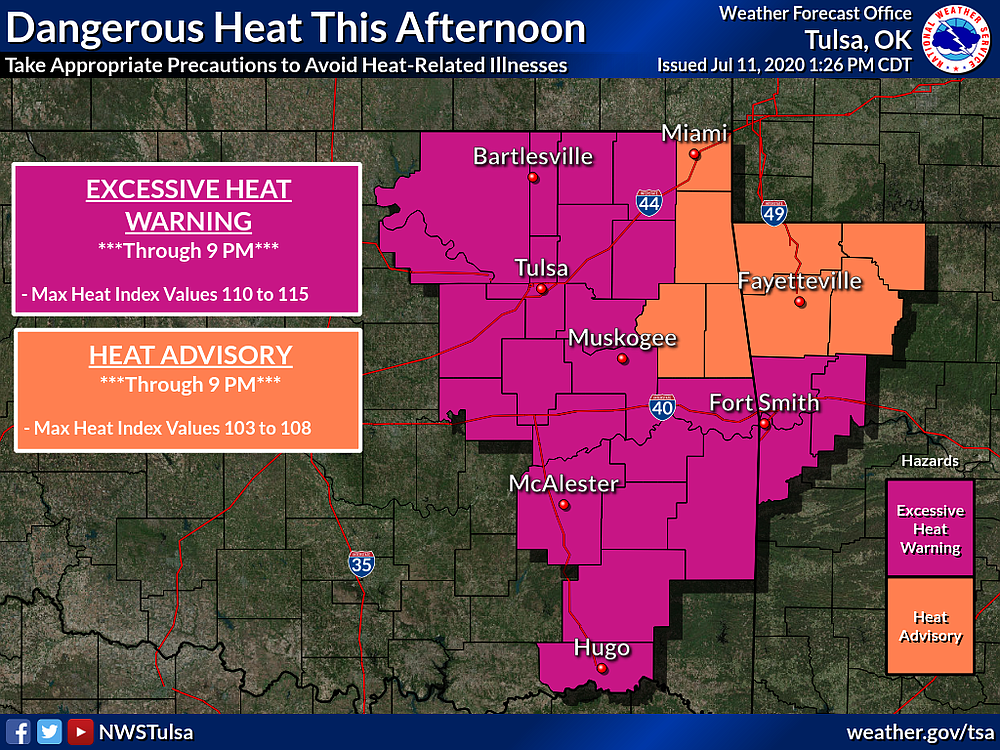 Courtesy National Weather Service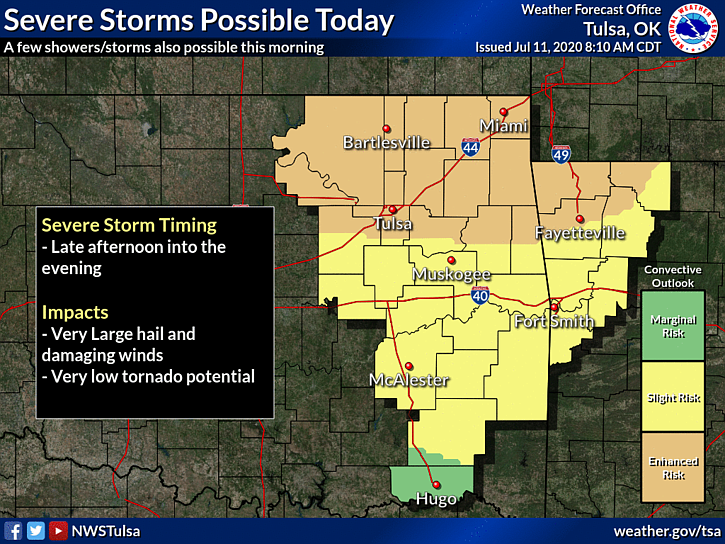 Courtesy National Weather Service
Sponsor Content
Comments