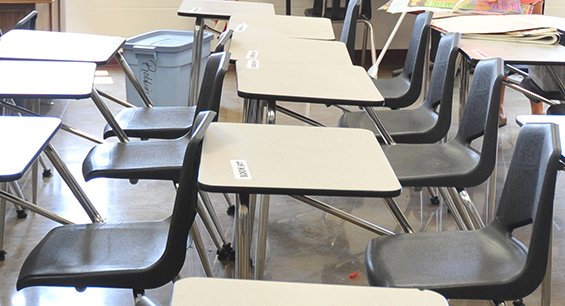 A classroom is shown in this 2015 file photo.
ROGERS -- Just over 10% of the School District's students indicated they would like to attend school virtually for at least the first semester of this school year.
Total enrollment for the 2020-21 school year is 15,582 as of this week. There were 1,664 students, or 10.7%, who chose the virtual option by Monday, the day the district requested families choose either traditional or virtual school for their children, according to Assistant Superintendent Charles Lee.
Those numbers probably will fluctuate. Superintendent Marlin Berry said families may change their mind later this summer when they are contacted by school representatives to confirm their choices.
The school year begins Aug. 13.
Sponsor Content
Comments