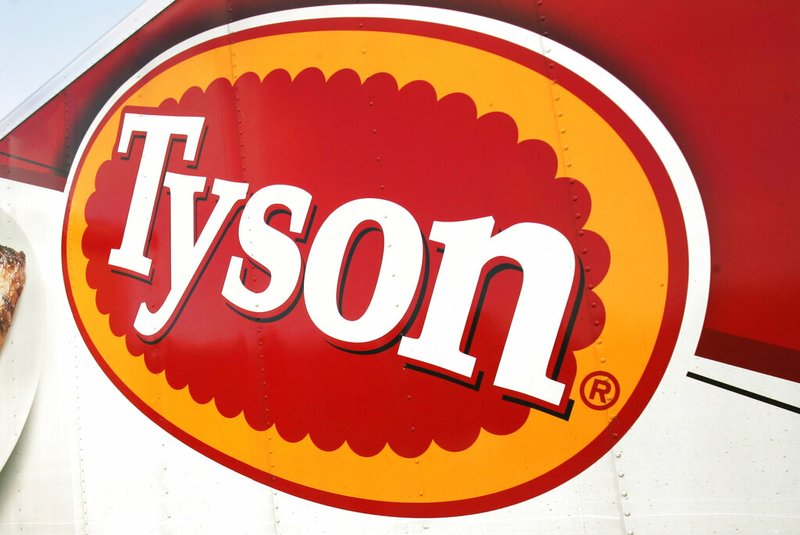 In this Oct. 28, 2009, file photo, a Tyson Foods, Inc., truck is parked at a food warehouse in Little Rock. (AP Photo/Danny Johnston, File)
NASHVILLE — A boiler room outside Tyson's main plant in Southwest Arkansas exploded overnight, injuring two people and causing the plant's cook room to be temporarily closed, Mayor Billy Ray Jones said.
The main plant will continue to process chickens today.
Jones said it was his understanding two men were conducting an inspection inside the boiler room at the time of the explosion but were able to walk out on their own power and were talking to emergency workers who responded to the fire.
They had burns to their arms, legs and face and are receiving medical attention, according to the mayor.
"It was a pretty bad deal," Jones said.
The boiler room was totally destroyed and some of its components are needed to cook the chickens in the main plant.
The explosion happened at about 1:30 a.m. Thursday and was under control by 4:30 a.m., he said.
"Unfortunately, two of our team members have been injured and are receiving medical attention," said Worth Sparkman, Tyson spokesman. "We appreciate the quick response of local firefighters and first responders who helped our team members."
According to the spokesman, the fire was limited to a detached building, so the main section of the plant was not impacted.
"Because we're still assessing the situation, the further processing part of our operation will not run today," Sparkman said.
This story was originally published at 9:02 a.m.
Sponsor Content
Comments