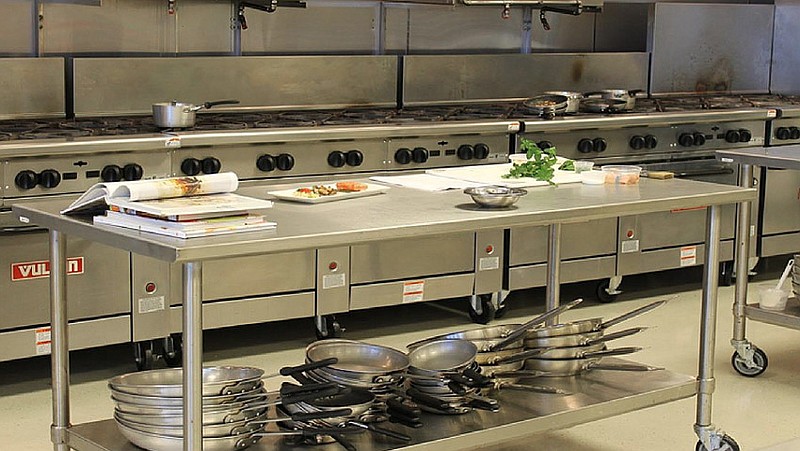 Critical violations are those factors leading to foodborne illness and must be corrected immediately. Noncritical violations relate to maintenance of food operations and cleanliness.
BENTON COUNTY
June 15
Kum & Go
816 W. Monroe Ave., Lowell
Critical violations: Paper towel dispenser by three-compartment sink is empty.
Noncritical violations: None
Souls Harbor of Rogers
1206 N. 2nd, Rogers
Critical violations: No paper towels available at hand sink at time of inspection. Spoiled produce including iceberg lettuce, spinach, and radishes. Raw eggs being stored above ready to eat items in refrigerator near hand sink.
Noncritical violations: Cardboard boxes filled with potatoes and onions being stored directly on floor. Ceiling tile in food storage area is missing tile along wall.
June 18
Whiskey Siloam
2998 Hwy 412, Suite D, Bentonville
Critical violations: No handwashing signs located at handwashing sinks.
Noncritical violations: None
The following establishments had no violations this reporting period:
June 15 -- Dairy Queen, 1 Riordan Road, Bella Vista; Grace Lutheran Schools, 415 N. 6th Place, Lowell; Siloam Springs Senior Center, 750 Heritage Court, Siloam Springs
June 16 -- Cannonball Café, 311 E Pickens Road, Pea Ridge ; Hyatt Place, 4610 W. Walnut, Rogers; Little Martians Learning Center, 2306 SW D St., Bentonville
June 17 -- Pizza Hut, 1717 W. Walnut, Rogers
June 18 -- Rogers Early Learning Center, 2712 W. Olive St., Rogers; Susie Q Malt Shop, 614 N. 2nd St., Rogers; Taco Bell, 1775 E. Centerton Blvd., Centerton; Walmart Market Fuel Center, 1808 E. Centerton Blvd., Centerton
Sponsor Content
Comments