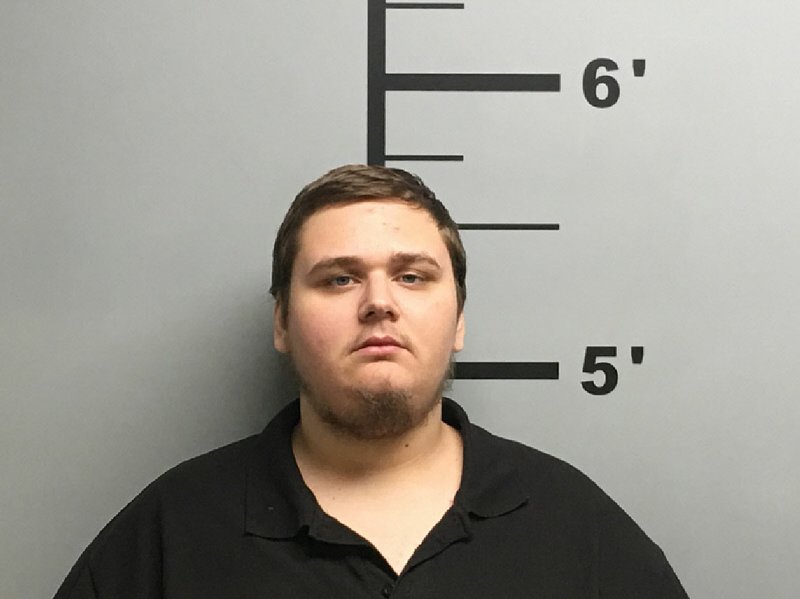 Yob
BENTONVILLE -- A Pennsylvania man pleaded guilty Tuesday to extorting a former girlfriend and posting a video of her on a pornographic site. He was placed on probation.
Andrew Yob, 26, of Northampton pleaded guilty Tuesday to sexual extortion and unlawful distribution of sexual images or recordings.
A woman reported in 2018 she received a threat from Yob, her former boyfriend, according to a probable cause affidavit.
The woman told police she met Yob through a mutual friend, but the two only communicated by video chat and messaging, according to the affidavit. They began talking in late November or early December 2017, she said.
She told police they would video chat every night, and Yob secretly recorded private videos of her, according to the affidavit. The woman said she told Yob not to record her.
The woman ended the relationship Jan. 30, 2018, and she refused to talk to Yob, according to the affidavit.
The woman claimed Yob threatened in July 2018 to post a video on the Internet if she was mean to him or stopped talking to him, according to the affidavit.
The woman reported July 13 that a 25-minute video of her had been posted to a pornographic website, according to the affidavit. She said her social media handles were attached to the video and anyone who watched the video contact her via social media and send her friend requests, the affidavit states.
Benton County Circuit Judge Robin Green placed Yob on 10 years of state supervised probation.
He also must register as a sex offender.
NW News on 01/15/2020
Print Headline: Man gets probation for sexual extortion
Sponsor Content
Comments