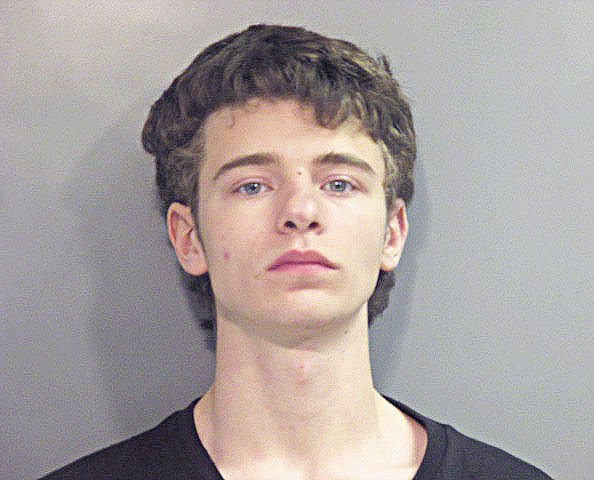 Seth Sholmire
FAYETTEVILLE -- A man was arrested Wednesday morning after police say an armed robbery ended with a shooting.
Seth Sholmire, 20, of 4394 W. Apache Trail was arrested in connection with aggravated robbery and battery. Sholmire was in the Washington County Detention Center on Wednesday with no bond set.
Officers were called at 12:51 a.m. to the North Creekside Apartments, 1764 N. Leverett Ave., for a robbery, according to a police report. The caller said at least one person was shot and the robbers fled. An ambulance was sent to the location, and a man was taken to a local hospital.
Witnesses gave police descriptions of two men they said were involved in the shooting.
The victim at the hospital told detectives a man named Seth shot him. When officers showed the man a picture of Seth Sholmire, he said he remembered Sholmire being at the scene when he was shot. Police didn't identify the man who was shot.
Officers were still at the apartments when they stopped Sholmire as he was walking toward Apt. A2. Sholmire gave "a very vague reason" for being outside and told the officers he was trying to get into Apt. A2, according to the report. Sholmire had a gun holster with him at the time.
Sholmire was detained for loitering and taken to the Police Department.
Jason Howell, the occupant of Apt. A2, told police he was with Sholmire when the shooting happened. Sholmire was angry because the man who was shot didn't have enough marijuana to sell him, Howell said. Sholmire fired one shot into the air and demanded the man empty his pockets before shooting him.
The man was shot twice, according to the report. His condition wasn't released.
Howell said he and Sholmire ran to Apt. A2 and hid the revolver in a closet. Two firearms were taken from the apartment, including a Smith & Wesson .357 handgun Howell told police was used in the shooting.
NW News on 01/09/2020
Print Headline: Fayetteville man arrested in robbery, shooting
Sponsor Content
Comments