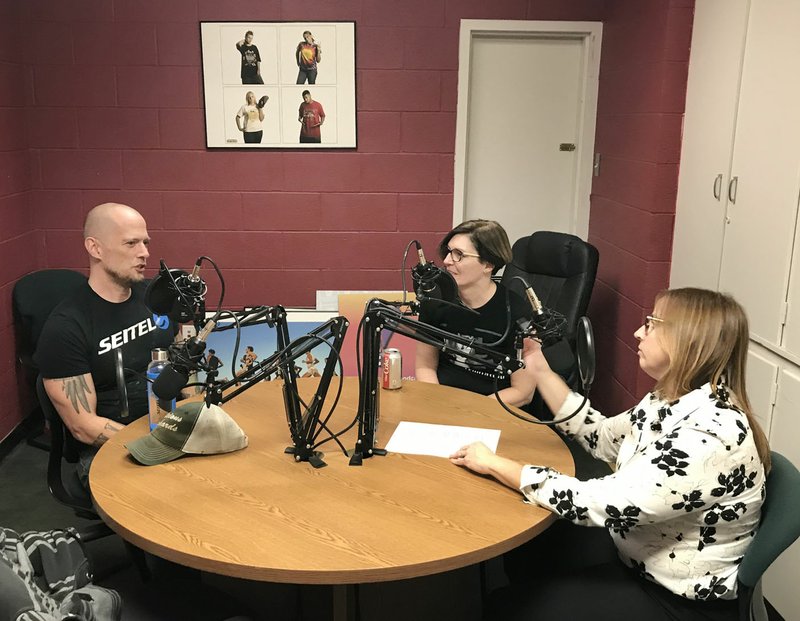 NWA Democrat-Gazette/SPENCER TIREY Artist Jody Travis Thompson (from left), Eva Madison, an attorney with Littler Mendelson in Fayetteville and reporter Mary Jordan talk Dec. 18 about the LGBTQ community in Northwest Arkansas art community at the Northwest Arkansas Democrat-Gazette office in Fayetteville.
[Don't see the podcast above? Click here.]
Jody Travis Thompson, a multidisciplinary artist, and Eva Madison, a lawyer with Littler Mendelson, help provide a greater understanding of the barriers that exist within the Northwest Arkansas' LGBTQ+ community in this diversity in the visual arts podcast.
Gain a greater understanding of the region's LGBTQ+ population, as well as how art can help create conversation toward change by joining us for this discussion.
Sponsor Content
Comments