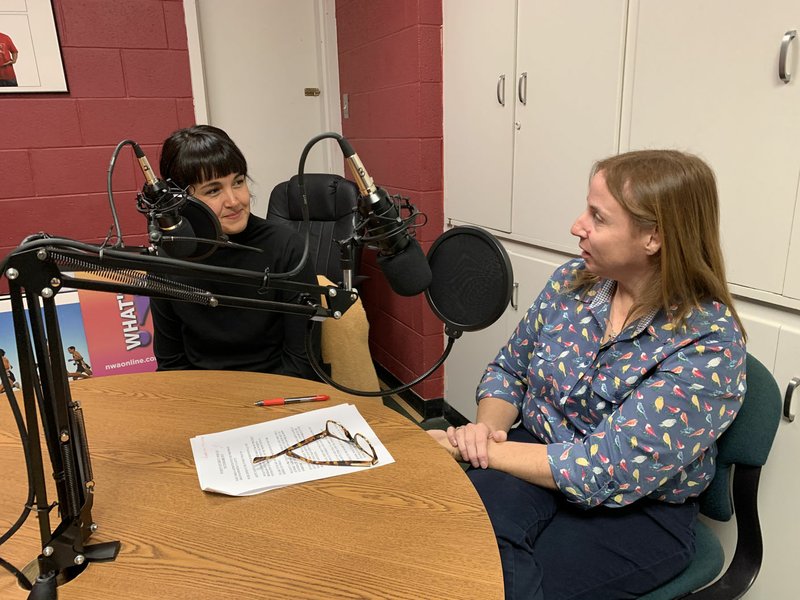 NWA Democrat-Gazette/GARETT MOORE Artist Danielle Hatch (left) from Bentonville discusses diversity and barriers within the female art community with reporter Mary Jordan.
Danielle Hatch, a multidisciplinary artist, and Ryder Buttry, director of strategic programs and initiatives with the Women's Foundation of Arkansas, discussed some of the challenges of building a career as a working, female artist at the Northwest-Arkansas Democrat-Gazette podcast studio.
Find out more about how Hatch's art is influenced by the experiences of women in the spaces they inhabit and the barriers that exist for working female artists by joining us for this podcast.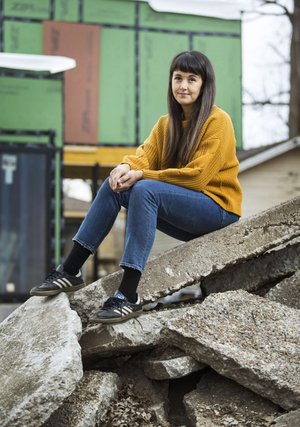 NWA Democrat-Gazette/BEN GOFF @NWABENGOFF Artist Danielle Hatch says she finds inspiration through a variety of material including paper, wood, fabric, plaster, wire mesh, bronze, fiberglass and food. "Scale is definitely something that I'm always considering, and my body is usually my initial point of reference in analyzing a space for an installation," she said.
Sponsor Content
Comments