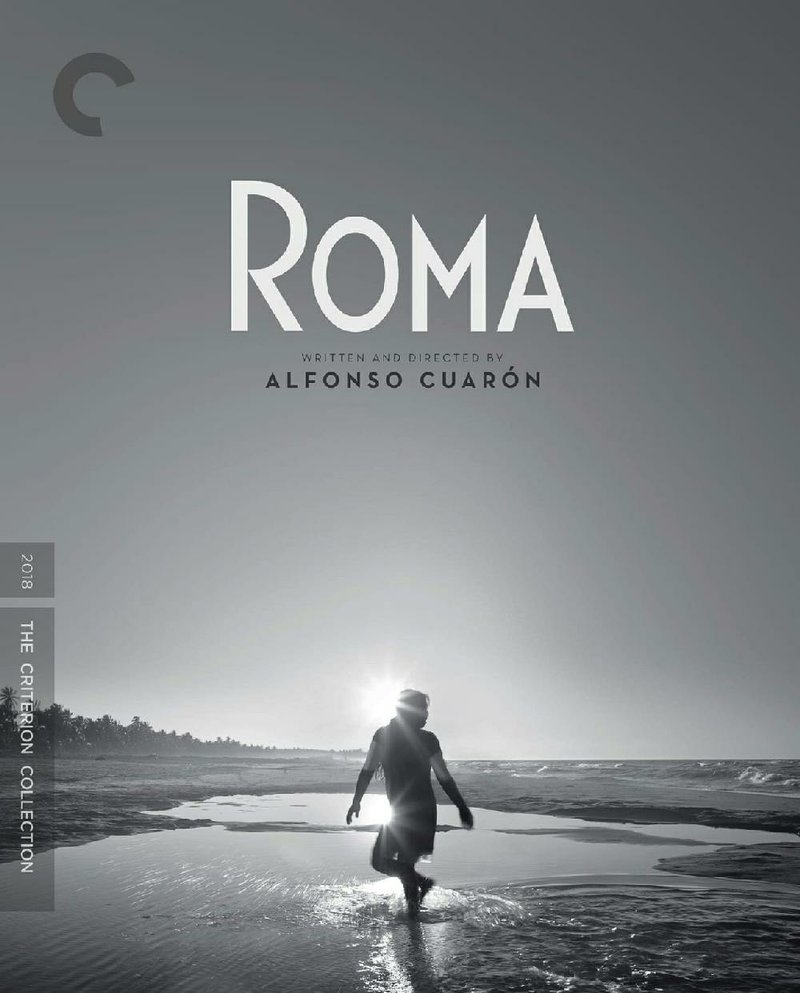 Roma
Roma (R, 2 hours, 15 minutes)
Hauntingly, beautifully displayed in evocative black and white, this is a magical memoir of life in the early 1970s as experienced in the close-knit community of Roma in Mexico City.
Although it's where the writer/director grew up and contains incidents from his childhood, the story centers on Cleo (Yalitza Aparicio, marvelously understated and totally believable), a nanny/housekeeper for a middle-class family who is such an integral part of their existence that her unexpected pregnancy (and subsequent addition to the household) is welcomed with open arms by all, despite ensuring the disintegration of her employers' marriage.
Along the way -- and as observed by Cleo -- director Alfonso Cuarón (who handled the drama's cinematography too) seamlessly interweaves politics, history, class and cultural relations, often in intriguing detail, while keeping a commanding emotional grip on the audience. Intimate yet sweeping, it's considered by many to be the director's finest work.
With Marina de Tavira, Diego Cortina Autrey, Marco Graf. Subtitled.
Ford v Ferrari (PG-13, 2 hours, 32 minutes) Despite its considerable running time, this action-adventure zooms along at breakneck speed in telling the story of astute, determined American car designer Carroll Shelby (Matt Damon) and cantankerous British automotive racing pro Ken Miles (Christian Bale) as they take the clunky Ford image to another level in an effort to defeat the reigning race cars of Enzo Ferrari at the 24 Hours of Le Mans in France in 1966. It's an exhilarating ride for car enthusiasts as well as those who like to watch a battle between formidable foes. With Jon Bernthal, Ray McKinnon, Tracy Letts, Josh Lucas; directed by James Mangold.
First Love (not rated, 1 hour, 20 minutes) Yet another drama, lacking depth and insight, that offers unlikable characters who give audiences nowhere to turn in search of someone to support. A breakdown suffered by a former child star (Annie Heise) forces her estranged twin brother (Aaron Costa Ganis) to have to decide between selling his revealing tell-all book about their childhood or saving his troubled sister from ruining what's left of her life. With Amin El Gamal; directed by Michael Masarof.
Greener Grass (not rated, 1 hour, 35 minutes) A strange, enjoyably overdone satire in which life in a neon-toned golf-cart-powered suburb populated by shapeshifters gets weirder than usual as friends Jill (Jocelyn DeBoer) and Lisa (Dawn Luebbe) get into a no-boundaries battle of the wills. With Neil Casey, Mary Holland, Beck Bennett; written and directed by Jocelyn DeBoer and Dawn Luebbe.
The Great War (R, 1 hour, 48 minutes) Although it's not supported by the budget or the talent or the grace to make it relevant, this game drama attempts to chronicle the final days of black soldiers trapped behind enemy lines in the waning days of World War I. With Ron Perlman, Billy Zane, Hiram A. Murray; written and directed by Steven Luke
The Wave (R, 1 hour, 30 minutes) Good performances can't overcome the baffling directions of this sci-fi adventure in which an ethics-challenged insurance lawyer (Justin Long) who's out on the town to celebrate a promotion finds his partying heading in a bizarre direction when he intakes a hallucinogen that alters his reality, right down to the dimension in which he finds himself. With Donald Faison, Tommy Flanagan, Sheila Vand; directed by Gille Klabin.
MovieStyle on 02/14/2020
Print Headline: Home Movies
Sponsor Content
Comments