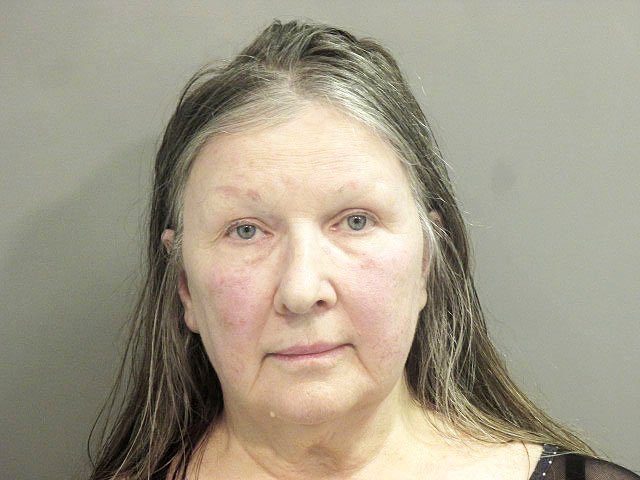 Linda Newkirk
FAYETTEVILLE -- A Mayflower woman was arrested Wednesday after police said she tried to run over two Washington County Sheriff's Office deputies and rammed her pickup into a deputy's vehicle during a pursuit.
Linda Newkirk, 71, of 116 Red Oak Drive in Mayflower is facing three charges of aggravated assault. She also was arrested in connection with fleeing, criminal mischief and resisting arrest. Newkirk was in the Washington County Detention Center with no bond set.
Deputies were checking on a pickup parked at a ballfield near Mikey's One Stop in Winslow about 12:20 a.m., according to the Sheriff's Office. The deputy knocked on the window and identified himself and Newkirk started the pickup.
The deputy said Newkirk put the pickup into reverse and rammed the front end of his vehicle. Newkirk then put the pickup into drive and drove onto U.S. 71 while the deputies tried to stop her.
The deputies chased the pickup south into Crawford County and other police cars joined the pursuit. Newkirk turned the pickup around and rammed into another officer's vehicle, according to the report, then nearly hit another officer who was trying to get her to stop.
Newkirk was stopped but continued to resist arrest, police said.
NW News on 02/13/2020
Print Headline: Mayflower woman arrested in deputy assault incident
Sponsor Content
Comments