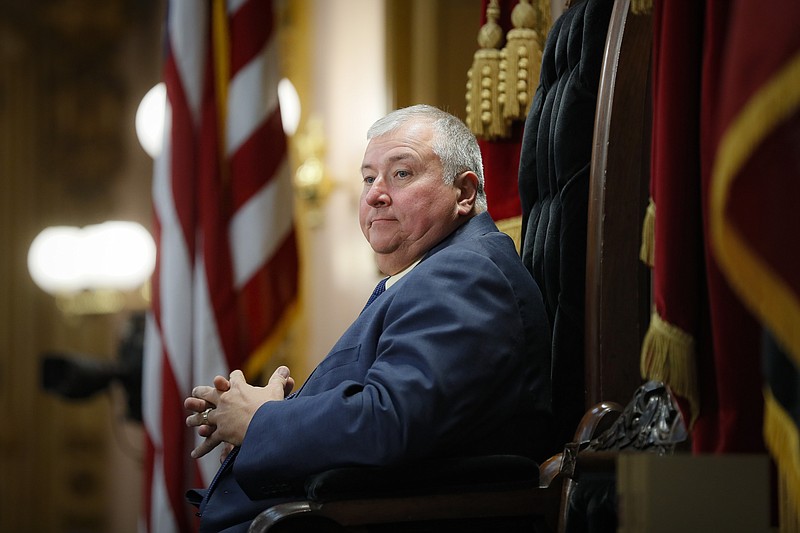 FILE - In this Wednesday, Oct. 30, 2019, file photo, then-Republican Ohio state Rep. Larry Householder, of District 72, sits at the head of a legislative session as Speaker of the House, in Columbus. With their presidential hopes high for fall, some Ohio Democrats, who helped seat Householder, the now-indicted Republican House speaker, and also helped pass the nuclear bailout bill that prosecutors allege Householder delivered as part of a $61 million bribery scheme, have begun shedding campaign contributions tainted by the related federal probe. (AP Photo/John Minchillo, File)
CLEVELAND -- Ohio's largest electric utility, its reputation battered by scandal, has been besieged by more than a dozen lawsuits filed by angry shareholders who include some of the country's biggest institutional investors.
And, if history is a guide, FirstEnergy Corp. and its insurers could find themselves paying millions to settle those complaints, as the company did more than 15 years ago when confronted by lawsuits for lying about a dangerous hole in a reactor head at a nuclear power plant and for contributing to the largest blackout in U.S. history.
FirstEnergy and insurers for its corporate officers and board of directors paid out more than $100 million to settle lawsuits in 2004. It is far too early to estimate what settlements of the new lawsuits might total, but the potential payouts could far exceed those from 2004, given the losses shareholders claim to have suffered.
The latest lawsuits were filed as FirstEnergy became a central figure in what has been called the biggest corruption scandal in state history. The company is accused of secretly funding a $60 million bribery scheme aimed at winning a $1 billion legislative bailout in 2019 for two Ohio nuclear plants operated at the time by a wholly owned FirstEnergy subsidiary.
FirstEnergy's stock price quickly plummeted around 40% after U.S. Attorney David DeVillers announced July 21 that then-Ohio House Speaker Larry Householder and four others had been arrested on suspicion of having roles in the bribery scheme.
The first lawsuits were filed within a week and now total more than a dozen. The bulk have been filed in federal court in Columbus, with several filed in state court in Akron, where FirstEnergy is based.
The company is one of the largest electric utilities in the U.S., providing power to customers in parts of six states.
Darren Robbins, an attorney for the firm Robbins Geller Rudman & Dowd, said stockholder losses have been estimated at $10 billion.
"It's a very ugly situation where a lot of people have been hurt very very badly in Ohio and around the world," Robbins said. "From what we know, there's a deeply troubling pattern and practice of misconduct at and around FirstEnergy and those affiliated with it. It's not very often you have facts compelling enough for the speaker of a statehouse to be taken into custody."
Robbins' firm has been named by U.S. District Judge Algenon Marbley as lead counsel for five shareholder class-action lawsuits naming current and former FirstEnergy executives as defendants. The lawsuits seek damages to be paid by the company itself for having misled investors about its involvement in the bribery scheme.
Nine federal complaints are known as shareholder derivative lawsuits, which are technically filed on behalf of FirstEnergy against some executives and members of its board of directors who stand accused of breaching their duty to protect shareholders and the company's reputation.
Attorneys for FirstEnergy have not yet responded to allegations made in the lawsuits. FirstEnergy spokeswoman Jennifer Young said the company does not comment on pending litigation.
FirstEnergy's potential problems extend beyond the civil realm with potential criminal liabilities looming.
The company is being investigated by the U.S. Justice Department, the U.S. Securities and Exchange Commission and the Ohio Secretary of State's Office. It also has been sued by the Ohio Attorney General's Office.
Some of the same board members being sued are conducting their own internal investigation.
FirstEnergy chief executive Chuck Jones and two other executives were fired in late October, with the company saying they "violated certain FirstEnergy polices and its code of conduct" but not providing details. Two of its top attorneys were dismissed in November.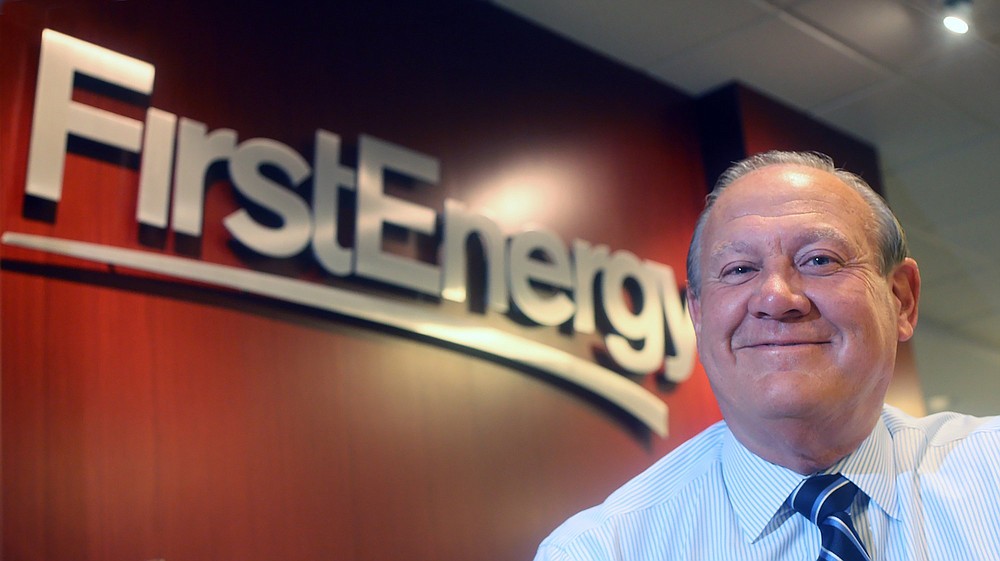 FILE - In this 2015 file photo, FirstEnergy Corp. President and CEO Charles "Chuck" Jones appears at the company's Akron, Ohio headquarters. Akron-based FirstEnergy Corp. has long maintained it had no financial stake in getting out of the business of operating nuclear power plants. But federal authorities say FirstEnergy bankrolled a $60 million bribery scheme aimed at getting the bailout approved in the Ohio Legislature. (Phil Masturzo//Akron Beacon Journal via AP, File)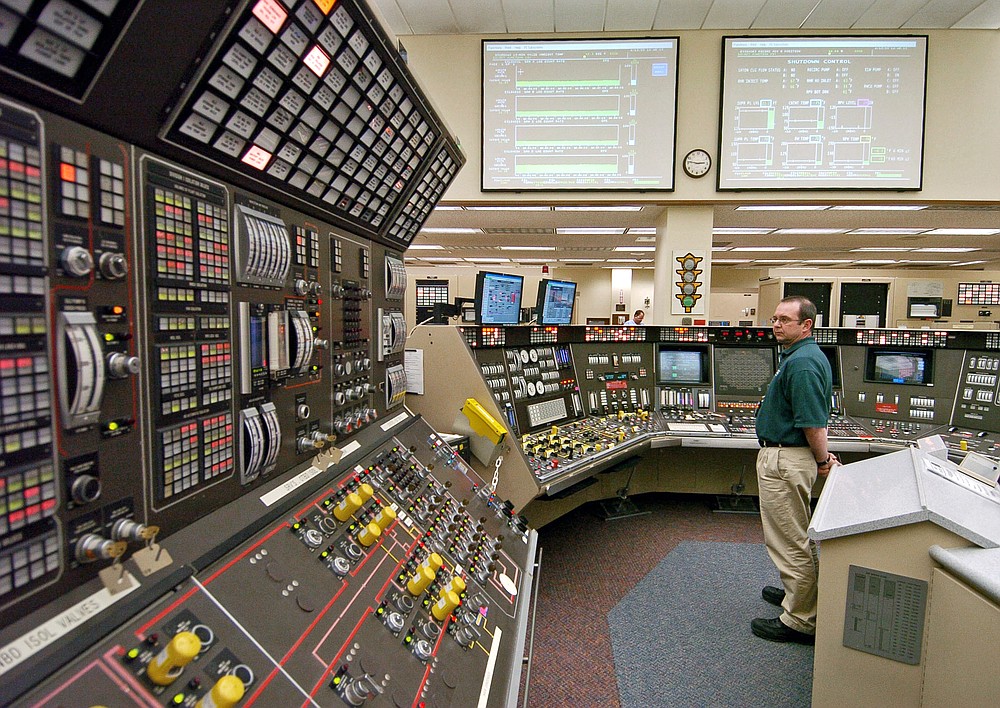 FILE – In this April 12, 2005, file photo, operator Kevin Holko monitors the control room during a scheduled refueling shutdown at the Perry Nuclear Power Plant in North Perry, Ohio. A federal court docket showed that "plea agreements" were filed Thursday, Oct. 29, 2020 for defendants Jeffrey Longstreth, a longtime political adviser, and Juan Cespedes, a lobbyist described by investigators as a "key middleman" in a $60 million bribery case also involving ex-Ohio House Speaker Larry Householder alleged to have helped prop up this aging nuclear power plant and the Davis-Besse Nuclear Power Station in Oak Harbor, Ohio. (AP Photo/Mark Duncan, File)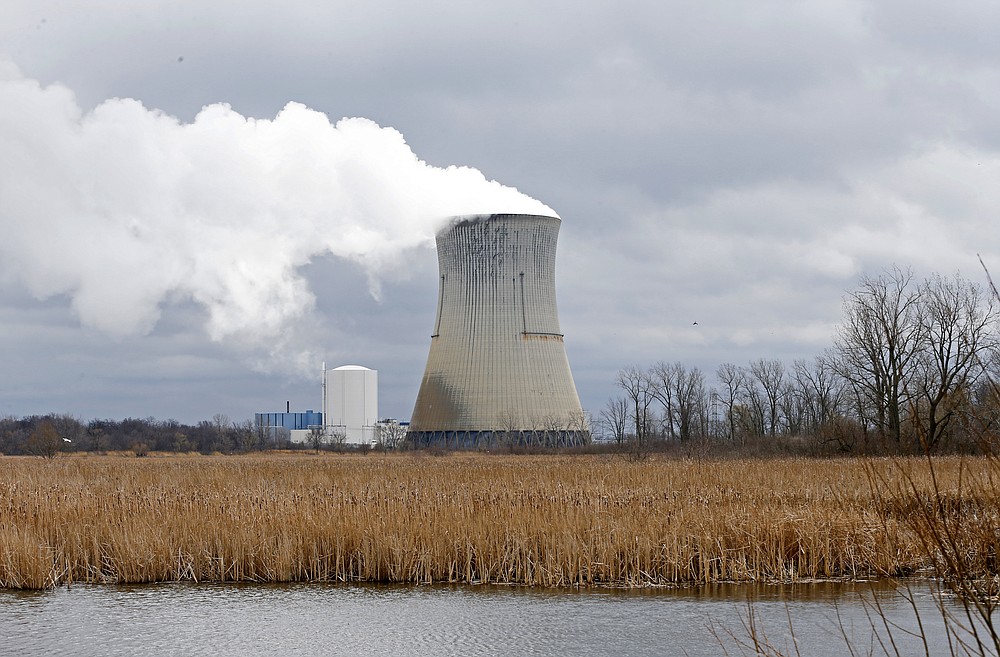 FILE – In this Tuesday, April 4, 2017, file photo, plumes of steam drift from the cooling tower of FirstEnergy Corp.'s Davis-Besse Nuclear Power Station in Oak Harbor, Ohio. A federal court docket showed that "plea agreements" were filed Thursday, Oct. 29, 2020 for defendants Jeffrey Longstreth, a longtime political adviser, and Juan Cespedes, a lobbyist described by investigators as a "key middleman" in a $60 million bribery case also involving ex-Ohio House Speaker Larry Householder alleged to have helped prop up this aging nuclear power plant and the Perry Nuclear Power Plant in North Perry, Ohio. (AP Photo/Ron Schwane, File)
Sponsor Content
Comments