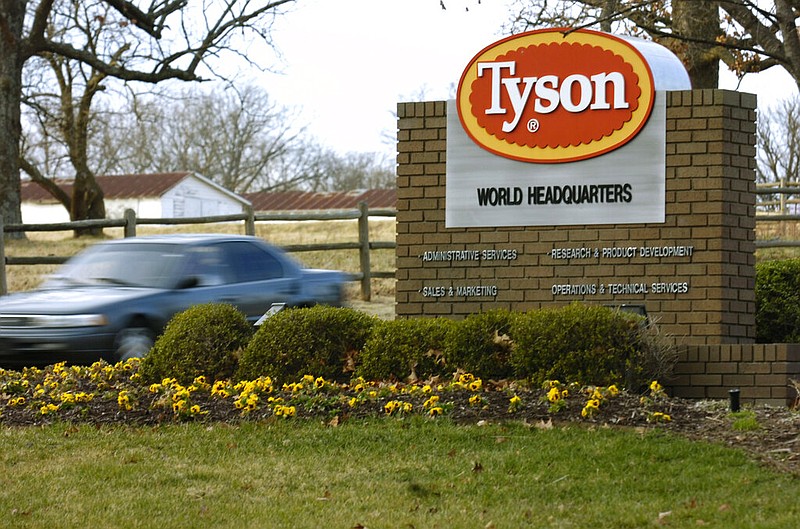 FILE - In this Jan. 29, 2006, file photo, a car passes in front of a Tyson Foods Inc., sign at Tyson headquarters in Springdale. - Photo by AP/April L. Brown
An internal investigation by Tyson Foods found that one of its suppliers "made misrepresentations" about the number of cattle recently purchased on behalf of the company, according to a filing with the U.S. Securities and Exchange Commission.
This caused Tyson to overstate the amount of cattle it had on hand for the fiscal year that ended Oct. 3, 2020, and misappropriate company funds for the cattle.
The nation's largest meat company notified investors that the $285 million loss would affect its first quarter earnings report and that it was working to get the money back. Through the investigation, it was able to identify how misrepresentations were made and does not expect the error to affect future operations.
Based on preliminary findings from the internal review, Tyson "believes" the $285 million loss would only affect its beef segment and is linked to "this one cattle supplier."
The supplier, representing 2% of the cattle bought for Tyson's beef division from fiscal 2017 through 2020, was not named in the filing.
Sponsor Content
Comments