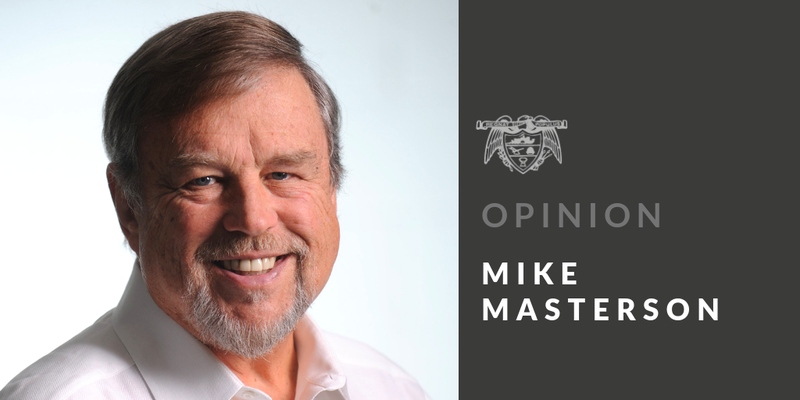 With Christmas only three days away, we've decided while cowering in covid seclusion just how we'll spend our special day in the most festive way possible.
We will remain housebound for the day (nothing new there for months) and Benji the pound pup likely will be dozing in front of the fireplace. And since we've binge-watched every decent series on Netflix and Amazon Prime, we're going yuletide radical in an effort to maintain the season's spirit.
And yes, before you get your candy cane stripes unraveled, we fully realize the true spirit of the day is to honor the birth of Jesus Christ.
But once that solemn observance is fulfilled, the day portends an endless mug of hot chocolate, bowls of popcorn, comfy recliners and full immersion into (I almost hate to confess this) Hallmark Channel's Christmas movies.
In pursuing films to record for our 12-hour marathon, I'm impressed by those with the capacity to dream up all the catchy movie titles over coffee around mahogany conference tables: "Check Inn to Christmas," "Once Upon a Christmas Miracle," "Reunited at Christmas," "Christmas Duet," "Christmas by Starlight," "Swept Up By Christmas," "Merry and Bright," "Christmas Scavenger Hunt," and "Pride, Prejudice and Mistletoe." I also couldn't help but notice TNT offered"Jingle All the Way," which--ready for this?--has a nice ring to it (sorry).
For future Hallmark Christmas films, might I respectfully suggest a few titles of my own for next season? How about: "Checking Out After Christmas," Once Inn the Middle of a Christmas Miracle," "More Merry than Bright," "and "Separated at Christmas."
OK, well, I'm getting a tad carried away. Perhaps just forget it. Rejection won't hurt my feelings.
I confess to already having watched a couple of Hallmark yuletide films this season after running through all the "Yellowstone," "Bosch," "Longmire" and "Ozark" series and a dozen psychological thrillers.
One aspect of Hallmark movies, I've noticed, is a similarity in the plots. Even the actors seem interchangeable.
In many Christmas offerings, some of which I'd compare to a mildly entertaining yuletide cheese ball, the storyline has male and female leads who initially couldn't care less about each other but wind up either working together or sharing someone or something in common that ultimately brings them closer together than handfuls of icicles draped on a spruce.
Lo and behold, following a predictable twist or turn, the two steadily become smitten and begin moving closer to each other only to have an unexpected last-minute conflict that doesn't amount to squat since they still wind up either engaged or married.
The closing music rejoices, and everyone hugs, kisses and laughs and lives happily ever after ... well, that's what the script prescribes.
Unrealistic? Sure 'nuff. But both of us will suspend disbelief to appreciate the kind of stories intended to perk us up all day long.
Look, I realize it may be a bit off-putting to hear a 74-year-old male acknowledge he's a sucker for such sweetness, light and sugarplums.
But I come by my affliction naturally ever since my teenage years when 1960s love ballads from the likes of Bobby Vee, Neil Sedaka, Buddy Holly and all those one-hit wonders played endlessly over WLS in Chicago thoroughly indoctrinated me as a romantic.
So watching Hallmark Christmas movies hours on end becomes a piece of cake even for this aging red-blooded male.
And who knows, valued readers, if our escape plan for Christmas Day proves successful, and the popcorn and hot chocolate are satisfying, this just might evolve into an annual Christmas film festival in the Masterson living room.
Stay tuned. I'll let you know once I've become "Swept Up" and "Checked Inn" to any "Christmas Miracles" on our 50-inch screen that promise to "Reunite us at Christmas."
The true Santas
As I've written over the years, all of us who aren't wives, mothers, grandmothers or aunts should pause on Christmas (or before) to thank these ladies who work hard each year to make sure everyone else has a fulfilling and joyful Christmas Day.
I'm talking about everything from purchasing enough gifts to make sure no one is left out, wrapping them, preparing the breakfast and lunch meal, setting the table, cleaning up the remnants of all those shredded wrappings, then spending time afterwards back in the kitchen to clean the dirty dishes and put all that messy confusion back where it belongs.
There's no question in my mind that without their exhaustive dedication, our celebrations around the tree undoubtedly would be sorely lacking.
Oh yeah, I almost forgot how most of our genuine Santas of Christmas also make sure the tree is decorated. Be sure to thank them for the enormous difference they make.
Oh yeah, I almost forgot how many feel they should rise earlier than most to make sure they're presentable for the inevitable photographs that capture the day's moments for years to come.
Whew!
Now go out into the world and treat everyone you meet exactly like you want them to treat you, and Merry Christmas, valued readers.
--–––––v–––––--
Mike Masterson is a longtime Arkansas journalist, was editor of three Arkansas dailies and headed the master's journalism program at Ohio State University. Email him at [email protected]
Sponsor Content
Comments