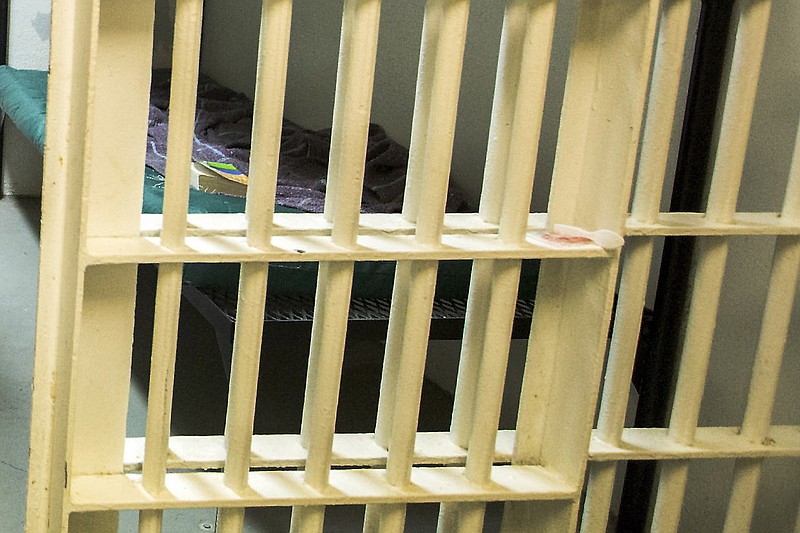 File photo
BENTONVILLE -- State officials want people to be aware that criminals are posing as contact tracers to gain personal or financial information from people.
Danyelle McNeill, spokeswoman for the Arkansas Department of Health, said the department received word of at least one recent incident of someone posing as a contact tracer.
Case investigators reach out to covid-19 patients shortly after a positive test result is confirmed to learn about the patient's close contacts. The contact tracer then calls the close contacts to inform them about their exposure to the virus and gives them instructions about how to quarantine, she said.
"Contact tracing is a critical tool to stopping the spread of covid-19," McNeill said. "We ask that people answer the phone and work with the contact tracer to provide information or take steps that help protect the people around them."
Tracers help those who have been infected recall where they have been and with whom they had close contact while they were infectious, McNeill said.
"Contact tracers will never ask for any payment, credit card number or bank account information," she said. "If this is ever discussed, it's a sign that the caller is not a legitimate contact tracer."
Arkansas Attorney General Leslie Rutledge released a warning last month about scams that involve contact tracing. One way people are impersonating contact tracers is by sending text messages containing a link and claiming that, by clicking on the link, the recipient will be contacted about a positive test. In actuality, the link gives the scam artist direct access to the phone holder's personal information, Rutledge said.
Clicking on the link will download software onto the device that allows financial records to be accessed, according to a news release from the Federal Trade Commission.
"Con artists are impersonating contact tracers in order to steal your money and your identity," Rutledge said. "The Arkansas Department of Health will not ask for your Social Security information or demand a payment when reaching out about contact with positive cases of covid-19."
Amanda Priest, a spokeswoman for the state Attorney General's Office, said they received two calls related to possible scams involving contact tracing.
McNeill said Health Department investigators may call from different phone numbers, but contact tracers will generally use 877-272-6819, 833-283-2019 or 501-686-5875.
There is not one set time period for contact tracers to attempt to reach people, McNeill said.
People can verify that they have been contacted by a case investigator or contact tracer by calling 800-803-7847, she said.
The Attorney's General Office has targeted two other possible scams related to covid-19.
The office issued an alert concerning the Hispanic population in Northwest Arkansas being targeted with an immunity boost as protection from the virus, Priest said. The person is told that he tested positive for the virus and then offered an immunity boost for $3,000, Priest said.
Priest said the office also has filed a lawsuit against televangelist Jim Bakker concerning deceptive trade practices for selling colloidal silver products as a cure for covid-19. The office claims that 385 Arkansans made $60,524 in purchases from Bakker's company for colloidal silver products, according to a news release.
Bakker filed a lawsuit against the state, and a federal judge dismissed the case on Friday.
More News
People should report suspicious encounters from those purporting to be contact tracers to the state Attorney General's Office online at www.ArkansasAG.gov, by emailing [email protected] or by calling 800-482-8982.
Source: Arkansas Department of Health
Tracy M. Neal can be reached by email at [email protected] or Twitter @NWATracy.
Sponsor Content
Comments