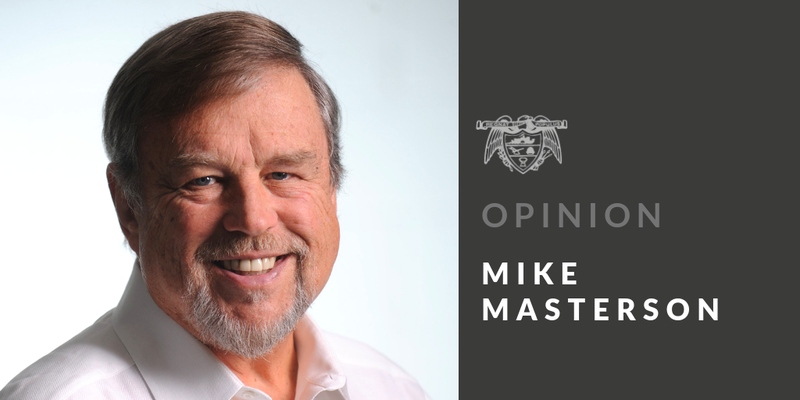 The latest disturbing news about the financial condition of 463 nursing homes across the United States is unexpected, to say the least. Having long believed owning such a facility was tantamount to operating a press that endlessly prints $100 bills, apparently I was mistaken.
The survey from the American Health Care Association and the National Center for Assisted Living reported 55 percent of the homes are operating at a loss, with 90 percent either at razor-thin margins or a loss; 72 percent saying they won't be able to continue operating for another year at today's pace.
Nearly 60 percent of funding for nursing homes comes from Medicaid, which only covers between 70 and 80 percent of the actual cost of care. Almost 60 percent of these homes contend they will experience significant problems through increased costs and lost revenue when government funding ends. Covid-19 has sharply increased expenses related to personal protective equipment, staffing and covid testing.
As with any business, when expenses override income, dire financial problems are inevitable.
So I ask, valued readers, what will become of our aging baby boomer population should a large number of nursing and care homes close their doors? Surely not the same fate as our deinstitutionalized mentally handicapped, many of whom are languishing today on the streets or in local jails.
Granted, from what I know of several nursing homes and their records of shoddy care, there might not be a world of difference for many people, but such business failures could represent a national crisis rapidly bearing down on us.
Butterfly effect
The so-called butterfly effect is an idea used in chaos theory. It says a single small incident can have an enormous impact elsewhere. So if a butterfly flaps its wings in Tokyo, a tornado can ultimately result in Tennessee.
Look no further than the late George Floyd.
Floyd decided to enter the Minneapolis grocery store and allegedly attempt to pass the bill (a seemingly insignificant flutter), which led the teenage employee on duty to call police and report the incident (flutters increase). Two uniformed police decided to respond to a relatively routine call that ordinarily would trigger no serious conflict (the flutters continue).
One officer decided to place Floyd in handcuffs and attempt to put him in the squad car, at which point Floyd began to struggle, saying he was claustrophobic. Other officers arrived to assist, and one white officer flattened Floyd onto the pavement (all-out fluttering at this point) as three fellow officers chose to basically ignore the dying man and outraged onlookers used cell phone cameras. The officer decided to place his weight and knee on Floyd's neck, holding it in place for nearly nine minutes as the dying Floyd gasped for breath and pleaded that he couldn't breathe while one officer suggested easing up and turning Floyd on his side for relief. But the thug officer chose to ignore that (flutterings now a raging worldwide storm).
Floyd's resulting death definitely triggered an international firestorm, criminal destruction, theft and a steady stream of violence, including senseless murders.
The Black Lives Matter and other movements used the tragic moment created from these small decisions to build support, in the process collecting millions in contributions from major corporations.
All because of unnoticed little events in Minneapolis that appeared to be unrelated, yet would trigger international turmoil. It should remind us that even the smallest choices we make each minute and hour of every day in our own neighborhoods carry the potential to set off global conflict through the butterfly effect.
Encouraging figures
Here's something pleasantly surprising. Personal finance website WalletHub says Arkansas is experiencing the 10th best overall unemployment recovery of any state. And Arkansas' unemployment rate of 7.5 percent is 15th lowest in the country.
WalletHub had yet more to offer about our state's public schools' comparative performance when it came to assessing the Most and Least Equitable School Districts in Arkansas.
"To find out where school funding is distributed most equitably," the report stated, "WalletHub scored 235 districts in Arkansas based on two metrics: average household income and expenditures for public elementary and secondary schools per pupil." The site determined Arkansas ranked as the third most equitable system overall.
Among those most equitable they listed were Junction City, Woodlawn, Texarkana, England, Hillcrest, Melbourne, Pine Bluff, Hope, Green Forest and Lonoke.
The least equitable were Armorel, Valley View, Bentonville, Pulaski County, Magnet Cove, Mineral Springs, Maynard, Prairie Grove, Marked Tree and Sloan Hendrix.
Now go out into the world and treat everyone you meet exactly like you want them to treat you.
--–––––v–––––--
Mike Masterson is a longtime Arkansas journalist, was editor of three Arkansas dailies and headed the master's journalism program at Ohio State University. Email him at [email protected]
Sponsor Content
Comments