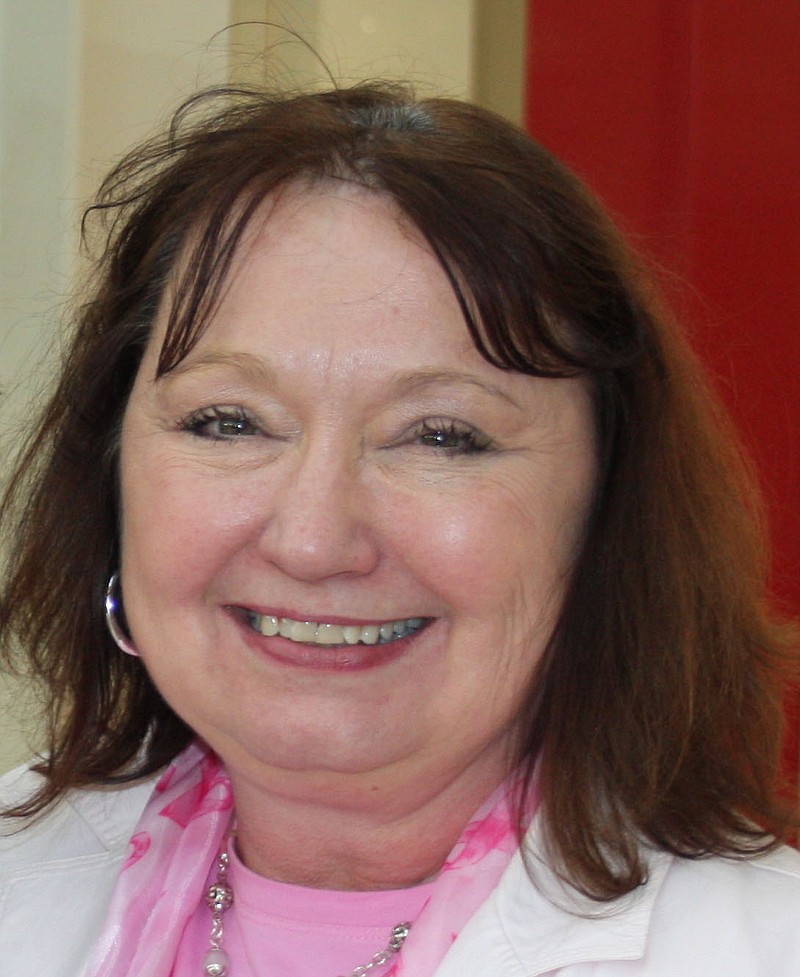 NWA Democrat-Gazette/CARIN SCHOPPMEYER Janice Wisdom (left) and Kerri Russell help out at Le Chocolate Feast.
Trout Unlimited recently launched a diversity and equity fund in honor of the late Kerri Russell of Fayetteville. The group's goal for the Kerri Russell Equity Fund is to raise $600,000 to $700,000 to help deepen its inclusive and equitable staff culture and to engage more women and people of color. To date, the nonprofit organization has raised more than $30,000.
Why Trout Unlimited was so important to Kerri:
Kerri Russell, who raised three sons in Fayetteville with her husband, Gary, spent 40 years as a physical therapist focused on helping children with disabilities. After a bout with breast cancer led her to rediscover fly fishing in 2002, she joined the local Arkansas Chapter of Trout Unlimited, quickly finding peace, friendship and purpose in the volunteer community based in Northwest Arkansas.
After Russell's death in May, her friends and family continued her vision to increase diversity in the outdoors by establishing the Kerri Russell Equity Fund with Trout Unlimited.
Over two decades as a volunteer, Russell moved from banquet chairwoman to newsletter editor, chapter president to state council chairwoman. When she was elected the National Leadership Council representative by her fellow Arkansas volunteers, Russell quickly found a home in what was at the time called the Women's Initiative (later to evolve under her leadership into the Diversity and Inclusion Workgroup), as well as chairwoman of the Land Conservancy Workgroup. She became a national trustee for Trout Unlimited in 2017.
During the Trout Unlimited annual meeting in Rogers in 2019, Russell was surprised with the Ray Mortensen Award, the organization's highest award, presented to a "one in a thousand" volunteer whose work makes her an inspiration to the grassroots.
Tell us about your organization: Trout Unlimited is the nation's foremost coldwater conservation organization, working to protect and restore trout and salmon and their watersheds throughout the country. In Arkansas, the local chapters, state council and more than 1,000 members and supporters contribute 4,500 volunteer hours each year, delivering important river restoration projects, youth education programs and activities to welcome home military veterans, support our first responders and service community and to introduce more people to fishing and the outdoors.
Russell was a champion for diversity and equity efforts at the local and national level. After her death, Trout Unlimited worked with her husband, friends and fellow volunteers to launch the Kerri Russell Equity Fund to expand TU's equity practice and engage people from more backgrounds in our love for conservation and fishing.
Services provided: The Kerri Russell Equity Fund will improve efforts to increase access to and equity in the outdoors, support local partnerships with groups and communities historically underrepresented in conservation and help change the face of the fishing community in Arkansas and across the country. Through training, support and investments in increased opportunities to connect with the Trout Unlimited community, the fund will help ensure that barriers to participation are knocked down for all who are interested in joining our work to protect and restore the cold, clean rivers and streams we value as an ecological and recreational resource.
How Can People Help: The goal of the fund is to continue Russell's vision, increase environmental equity, open the outdoors to a broader community and harness the passion of all who love nature to ensure healthy and clean rivers and streams are there for future generations. Donations in Russell's honor may be made at go.tulocalevents.org/russellfund.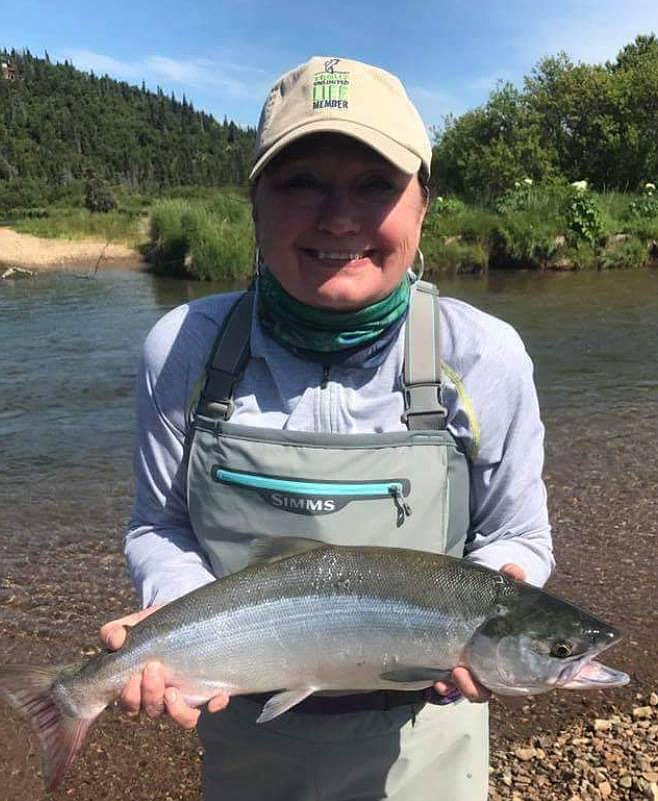 the late Kerri Russell Trout Unlimited's Kerri Russell Equity Fund
More News
Trout Unlimited
What: Trout Unlimited recently launched a diversity and equity fund in honor of the late Kerri Russell of Fayetteville.
To donate: go.tulocalevents.org/russellfund
Information: (540) 353-3556 or tu.org
— Carin [email protected]
Sponsor Content
Comments