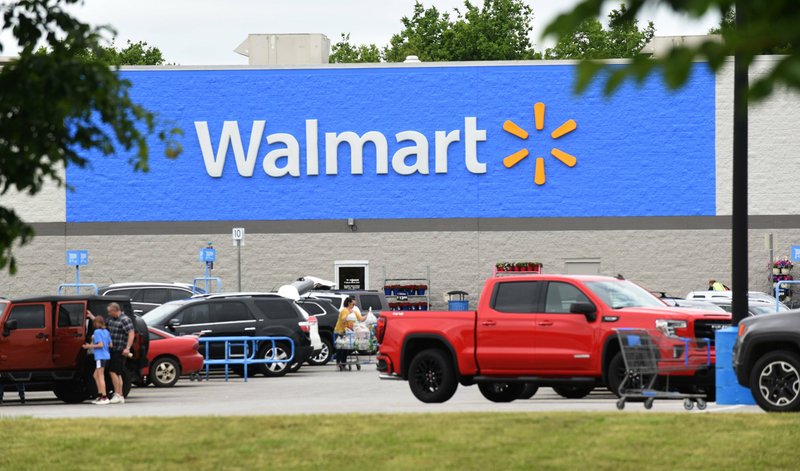 In this file photo customers enter a Walmart store at 406 S. Walton Blvd. in Bentonville. (NWA Democrat-Gazette/Flip Putthoff) - Photo by Flip Putthoff
Walmart Inc. said Friday that most of its U.S. stores will stay open until 10 p.m. after months of shortened operating hours because of the pandemic.
More than 4,000 of its 4,700 stores will make the change from the current 8:30 p.m. closing time by Monday, the Bentonville retailer said in a statement. Walmart began cutting back hours at its Supercenters, Neighborhood Markets and Sam's Clubs in mid-March to give employees extra time for restocking and sanitizing.
"As we continue reopening our operations, the health and safety of our associates, customers and communities will guide our decisions," the company said. "We'll continue assessing our remaining stores to determine the right time to expand their closing hours."
The retailer didn't say whether hours at Sam's Club, its members-only warehouse division, would be extended as well.
Walmart will continue the health and safety measures currently in place, including health screenings for employees, plastic barriers at registers, social distancing and face coverings, the company said.
Sponsor Content
Comments