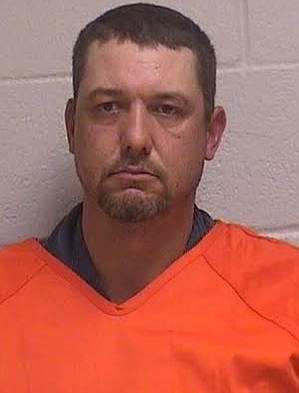 Scott Preston Dunson
TEXARKANA -- A Fouke man has been charged by Miller County prosecutors in the alleged sexual abuse of a 15-year-old girl.
Scott Preston Dunson, 37, is charged with two counts of rape in the alleged assault of the girl around Thanksgiving and in February. The girl was interviewed March 6 at the Texarkana Children's Advocacy Center, according to a probable-cause affidavit.
The girl alleges in the affidavit that she was in her bedroom a few weeks before the interview when Dunson, who was allegedly drunk, assaulted her. The girl alleges she tried to push Dunson away but was unable.
The girl alleges in the affidavit that she was unable to thwart Dunson's advances sometime in November as well.
The assaults are alleged to have happened at residences where they both lived.
The girl also described an alleged sexual assault by Dunson in another Arkansas jurisdiction.
Dunson is currently free on a $50,000 bond. Court records show he is represented by Fort Smith lawyers Bradley Hull and Kevin Hickey. The case is assigned to Circuit Judge Kirk Johnson.
Deputy Prosecuting Attorney Connie Mitchell is handling the prosecution.
Sponsor Content
Comments