Elsewhere in entertainment, events and the arts:
Pine Bluff exhibition
"Sunrise of Lake DeGray," a pastel work by Gerry DeLongchamp, has received the best in show award in the 2020 Pine Bluff Art League Exhibition. First place went to Rhonda Holderfield's oil on artboard piece "The Hardest Rows"; second place to "The Three Amigos," in pastels by Glenda Mullikin; third place winner was Crystal Jennings' graphite drawing "Strength of the Pack"; and Melissa Abernathy's photograph "Only the Doorway Left" and Claudia Spainhour's pastel "I'm Watching You" received honorable mentions from juror Tom Richard, professor of art at the University of Arkansas at Monticello. The exhibition opened Aug. 6 in the International Paper Gallery at the Arts & Science Center for Southeast Arkansas, 701 S. Main St., Pine Bluff, and will remain up through Sept. 12. A virtual exhibition will also be available at the center's website, asc701.org, "in the coming days," according to a news release, and will include interviews with the winning artists. Gallery hours are 10 a.m.-4 p.m. Tuesday-Friday, 10 a.m.-3 p.m. Saturday.
'Delta Justice'
Author Matthew Van Meter will discuss his book, "Deep Delta Justice: A Black Teen, His Lawyer, and Their Groundbreaking Battle for Civil Rights in the South," online at 6:30 p.m. today, part of the Central Arkansas Library System's Six Bridges Book Festival. The book covers the story of a 19-year-old black man arrested in 1966 for putting his hand on the arm of a white child, and the only white attorney at a "radical" New Orleans law firm. Admission is free; reservations are required via CALS.org. Registration closes at 4:30 p.m. Participants will receive a link to the event. Call (501) 918-3098.
Drive-in Metallica
Metallica, onstage for the first time since the September 2019 concerts that opened Chase Center in San Francisco, shows up on drive-in screens nationwide Aug. 29 — 8:30 p.m. at the 112 Drive-In in Fayetteville and 8:15 p.m. at the Stone Drive-In Theatre in Mountain View. It's part of the Encore Drive-In Nights series. The concert also includes a "special guest performance" by Three Days Grace. Tickets — $115 per vehicle (up to six people) — go on sale Friday at ticketmaster.com/encore-metallica and include four digital downloads of "S&M2," the album documenting the two concerts that reunited the band and San Francisco Symphony for the first time in 20 years. Theaters will adhere to Centers for Disease Control and Prevention guidelines and state and local health mandates on social distancing and spacing between cars, personal protective equipment and limiting restroom capacity.
Musical 'Killer'
Celebrity Attractions is making "A Killer Party — A Murder Mystery Musical" (music by Jason Howland, lyrics by Nathan Tysen, book by Kait Kerrigan), a nine-part online production, for $12.99, including an exclusive free song. Visit tinyurl.com/y299m6ze. The cast includes Broadway performers Jeremy Jordan ("Supergirl," "Bonnie & Clyde"), Laura Osnes ("Cinderella," "Grease"), Alex Newell ("Glee," "Once on This Island"), Carolee Carmello ("Scandalous," "Parade") and Miguel Cervantes ("Hamilton"). The first six episodes are currently available; episodes 7-9 debut Wednesday. In addition to the 85 minutes of filmed musical, the package includes bonus behind-the-scenes footage, including cut material.
Art lectures
El Dorado artist Gay Bechtelheimer will give a series of six lectures titled "The New York School," the first of which will be at 6 p.m. today at the South Arkansas Arts Center, 110 E. Main St., El Dorado, where she is an instructor. A brief reception will precede the lecture. Admission is free but reservations are required; call (870) 862-5474 or visit saac-arts.org. Subsequent lectures will be at 6 p.m. Sept. 3 and 24, Oct. 15, Nov. 12 and Dec. 3.
Preservation deadline
Aug. 31 is the deadline to submit nominations to Preserve Arkansas for the 2020 Arkansas Preservation Awards, recognizing outstanding preservation achievements, people who make a difference in their communities, and projects that inspire others to protect the state's "special historic places." A list of categories, instructions, details and a nomination form are available at tinyurl.com/y4k2296e. Winners will be honored in January.
Chalk-y competition
Aug. 28 is the deadline for families to submit original chalk designs featuring Ozone Action Days activities to Metroplan's La'Kesha Stewart at [email protected] The agency is putting on a sidewalk mural competition as part of its annual public awareness campaign to help protect the region's air quality. Submissions will be posted to the Ozone Action Days Facebook page, where people can vote for their favorite design. The winning design, to be announced Sept. 1, will show up on the website, metroplan.org. Visit ozoneactiondays.org.
Virtual pageants
The directors and staff of the Arkansas State Fair Pageants and Youth Talent Contest are putting this year's competition online for Miss Arkansas State Fair Queen, Junior Arkansas State Fair Queen, Ms. Arkansas State Fair Queen, Sr. Ms. Arkansas State Fair Queen, Senior Youth Talent and Junior Youth Talent. Deadline for contestants to submit videos modeling their pageant attire or performing their talent number is Sept. 18; contact local county fair officials, who will submit the information to the State Fair personnel. Pageant interviews will be conducted via Zoom. Contestants will be competing for more than $120,000 in scholarships and cash prizes. Crownings are tentatively scheduled for Oct. 24 via through Facebook live. Call (501) 690-4809 or email [email protected]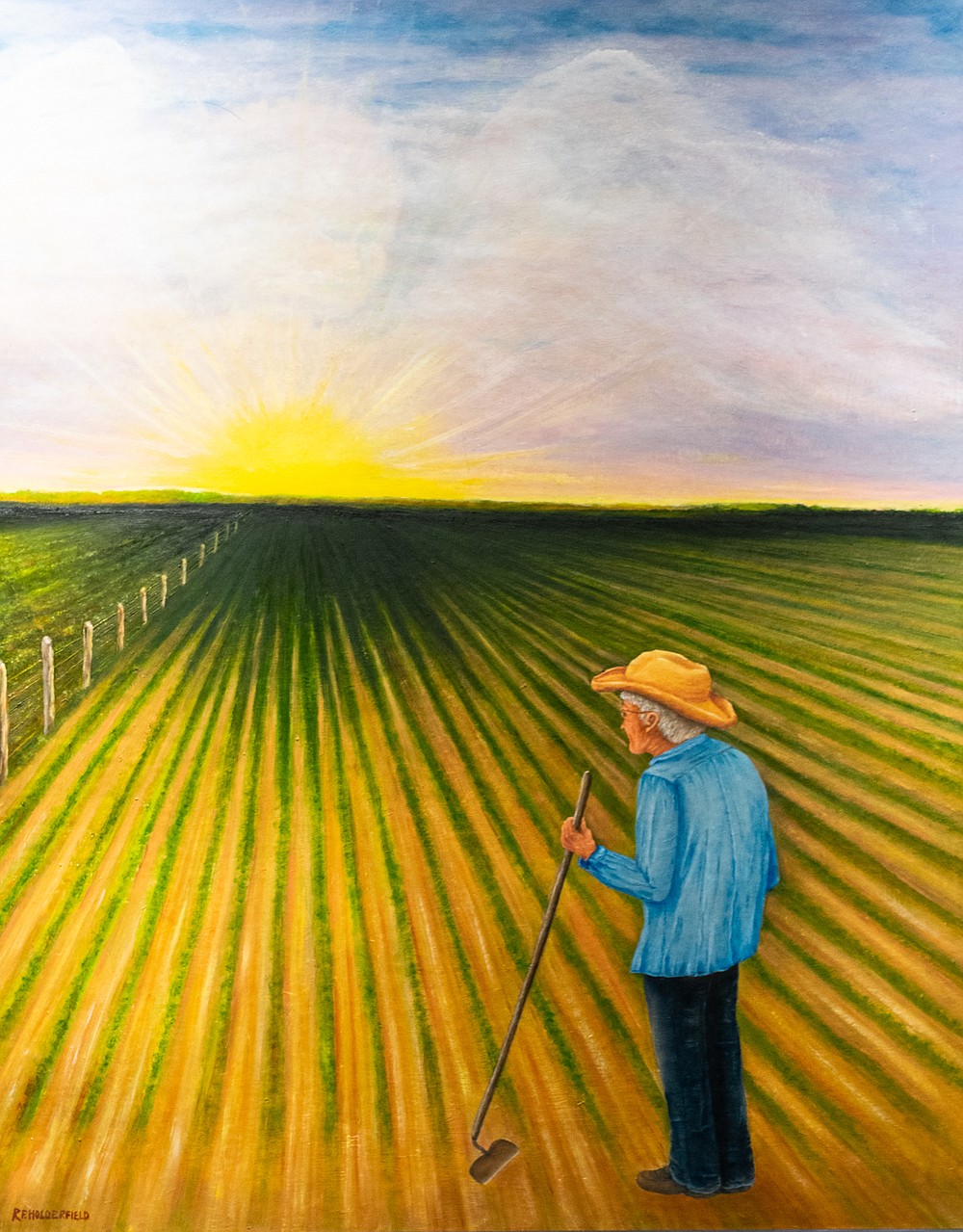 Gerry DeLongchamp's pastel "Sunrise of Lake DeGray" received the Best in Show award in the 2020 Pine Bluff Art League Exhibition. First place went to Rhonda Holderfield's oil-on-artboard piece "The Hardest Rows"; Glenda Mullikin's pastel "The Three Amigos" took second place and Crystal Jennings' graphite drawing "Strength of the Pack" took third. (Special to the Democrat-Gazette)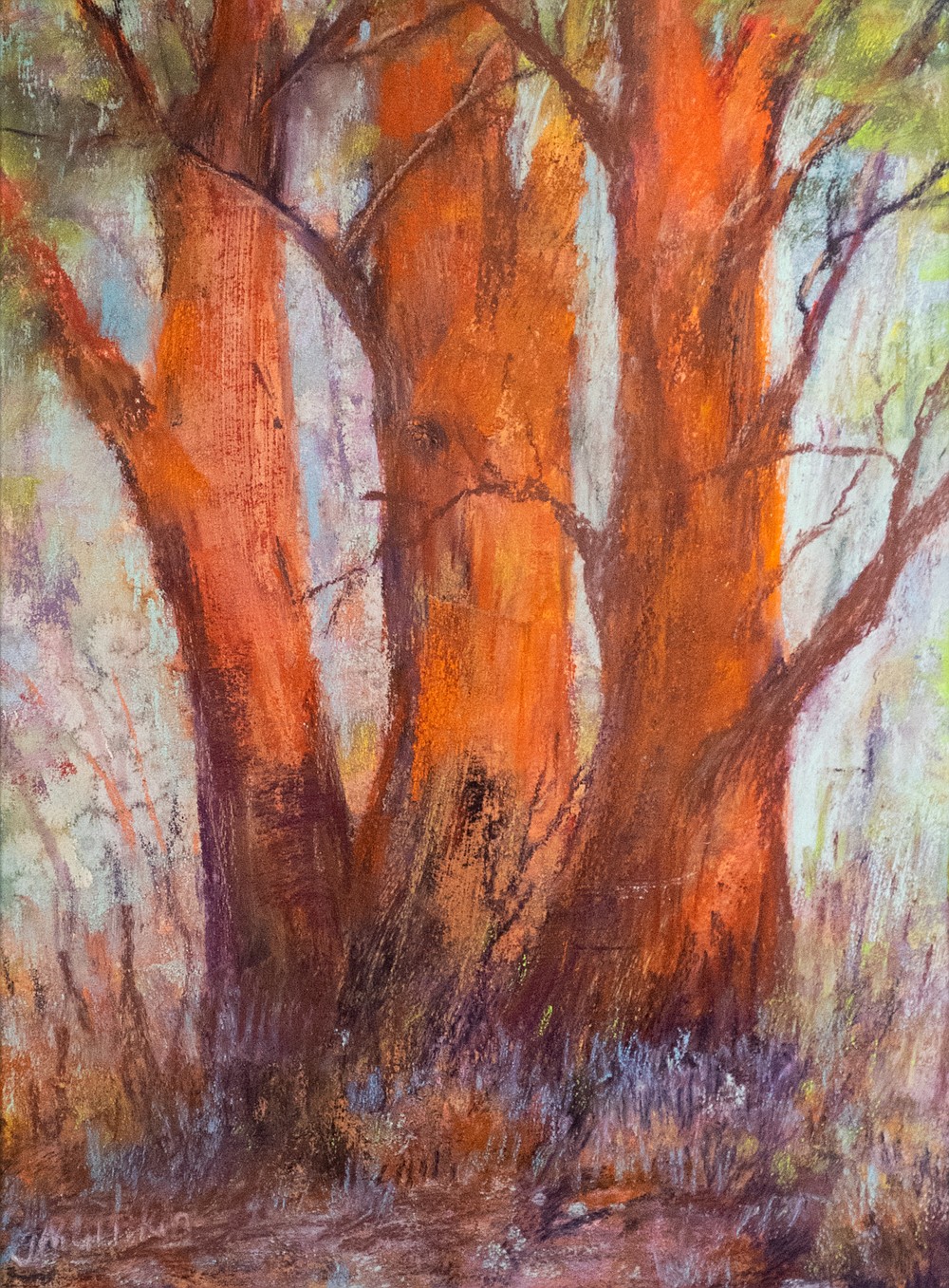 Gerry DeLongchamp's pastel "Sunrise of Lake DeGray" received the Best in Show award in the 2020 Pine Bluff Art League Exhibition. First place went to Rhonda Holderfield's oil-on-artboard piece "The Hardest Rows"; Glenda Mullikin's pastel "The Three Amigos" took second place and Crystal Jennings' graphite drawing "Strength of the Pack" took third. (Special to the Democrat-Gazette)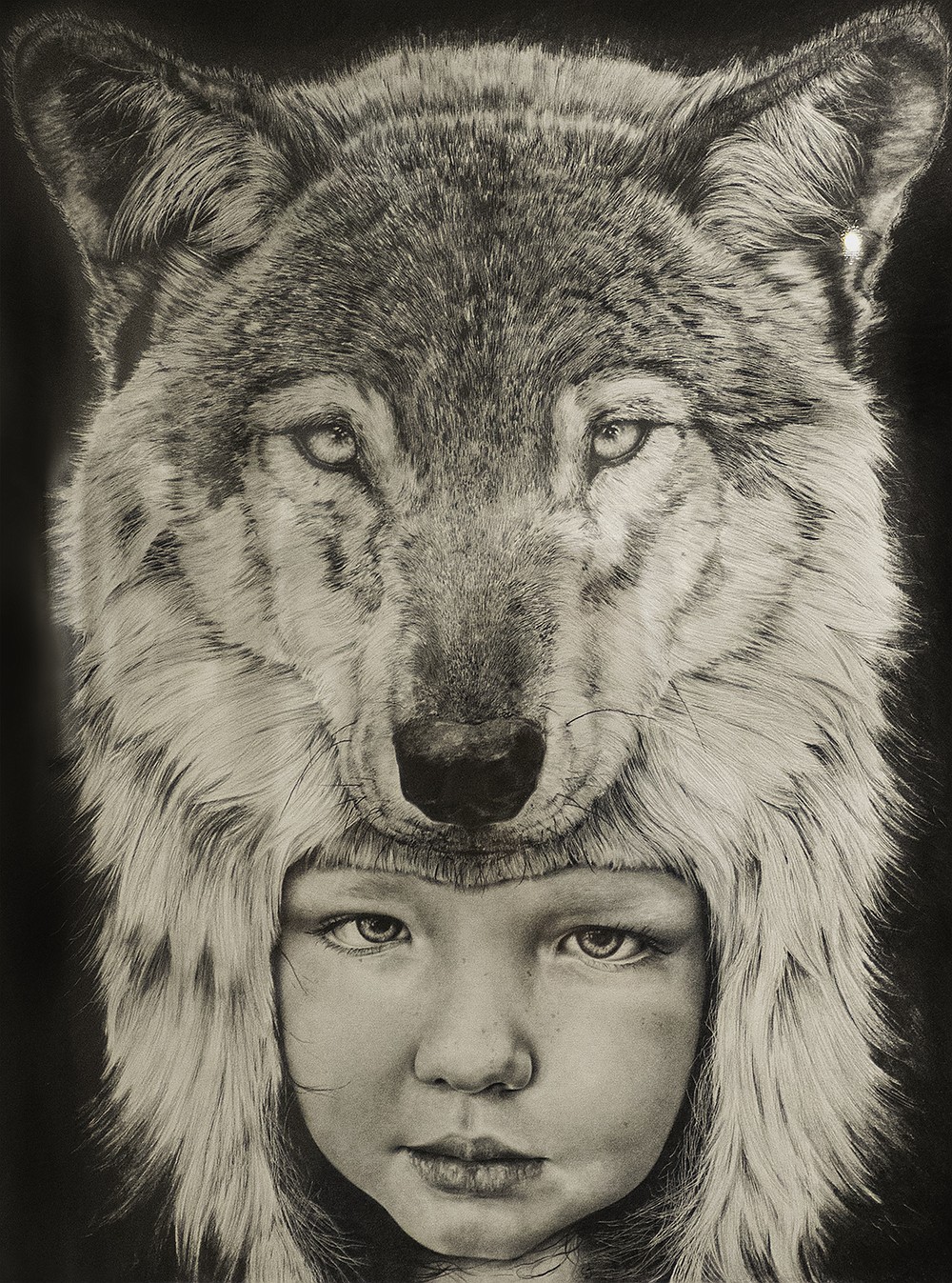 Gerry DeLongchamp's pastel "Sunrise of Lake DeGray" received the Best in Show award in the 2020 Pine Bluff Art League Exhibition. First place went to Rhonda Holderfield's oil-on-artboard piece "The Hardest Rows"; Glenda Mullikin's pastel "The Three Amigos" took second place and Crystal Jennings' graphite drawing "Strength of the Pack" took third. (Special to the Democrat-Gazette)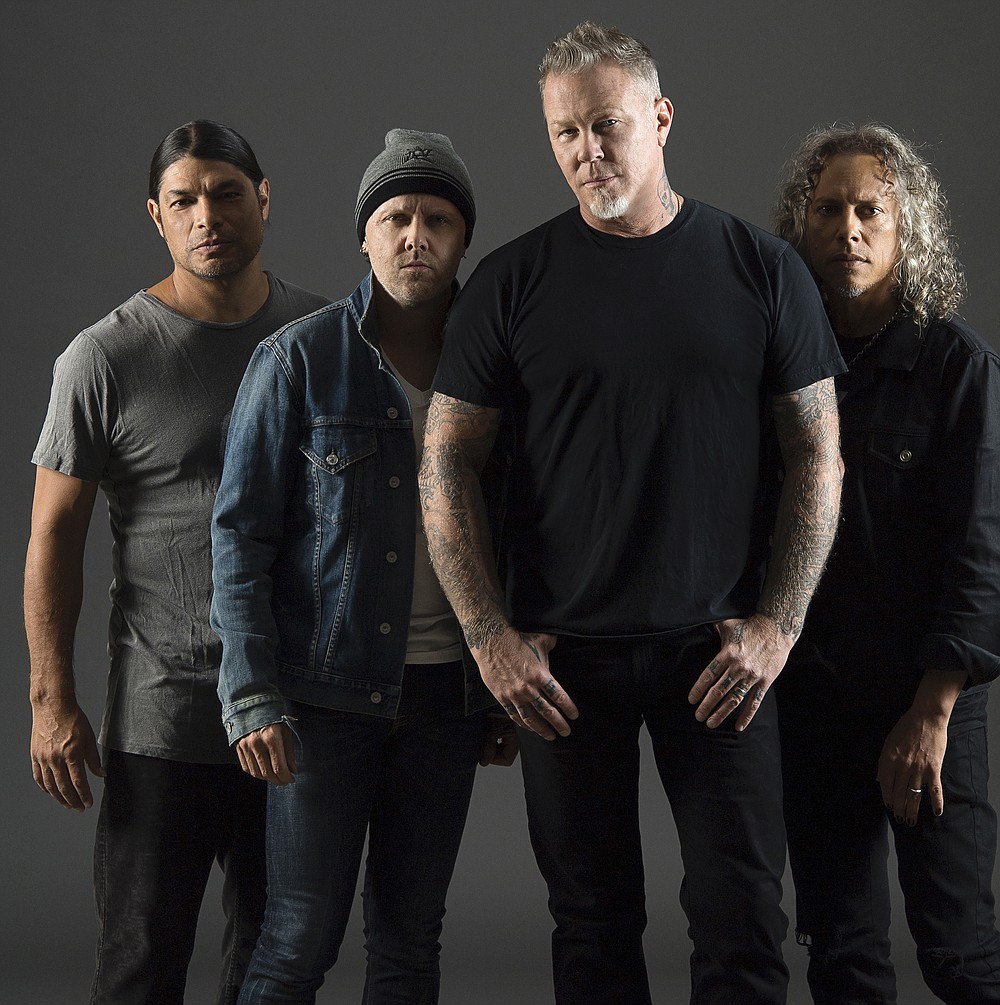 Metallica headlines a concert Aug. 29 on drive-in movie screens nationwide. (Special to the Democrat-Gazette/Ross Heflin)