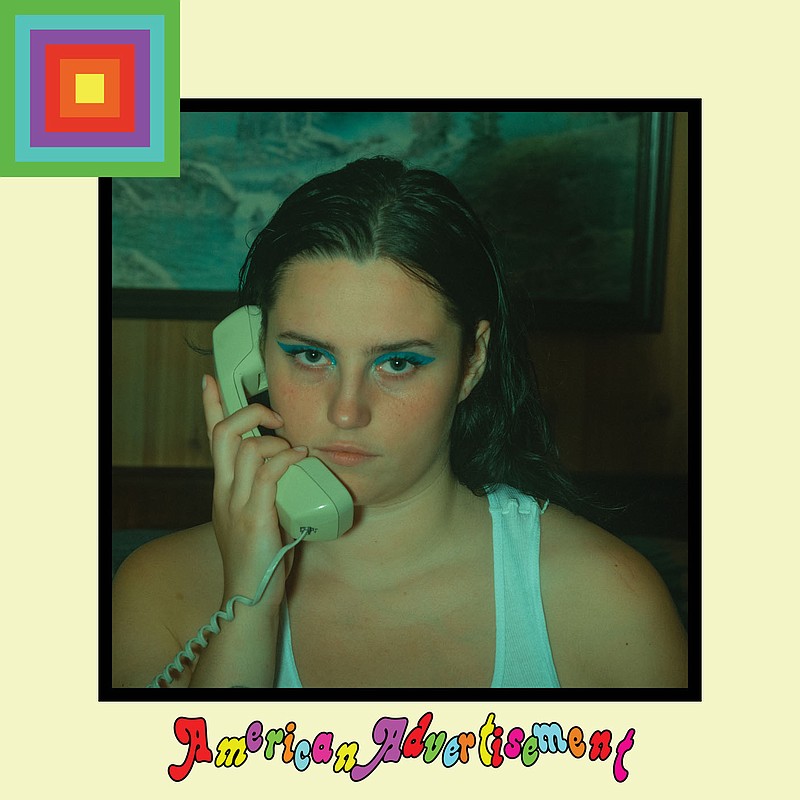 "American Advertisement" American Advertisement Patchwork Fantasy
"American Advertisement"
American Advertisement
Patchwork Fantasy
Reimagining what guitar dominated music can accomplish, American Advertisement released their debut, self-titled album July 10. Emerging from the same PNW scene that gave us Milk Music and Gun Outfit, Advertisement quickly grew to become one of the underground's must see bands known for their elaborate, free performances that'd often feature six to seven members on stage. After an acclaimed EP, tours with Sheer Mag, Protomartyr and more, Advertisement have joined forces with producer Trevor Spencer (Chastity Belt, Fleet Foxes, Father John Misty) to present one of the year's most impressive, uncalculated and sprawling rock albums. All album sale proceeds will be donated to the Trans Women of Color Solidarity Network.
Stripped of any pretense of rock n' roll escapism, Advertisement's sound ricochets between taught, percussive pop hooks, distortion drenched, circular riffs, and sprawling nods to the work of varying krautrock groups as they strive to draw out from the listener a series of equally comedic and disconcerting emotions.
"Feel Feelings"
SOKO
Because/Babycat Records
French singer/songwriter and multi-instrumentalist SOKO released her third full-length album, "Feel Feelings," on July 10 after the album's release was postponed by the pandemic, and then again in June out of respect for the Black Lives Matter movement.
The fittingly-titled studio album hears SOKO dive deep into themes of acceptance and self-love; as an artist who has long been known for the relatable emotions shown through her music, SOKO is at her best on "Feel Feelings." The album's inspiration comes from the year and a half of celibacy that SOKO embarked on while crafting the record in New York.
Of the record SOKO says, "'Feel Feelings' is a very queer record that calls for a celebration of self love, acceptance, and asks to be more present. It is happy-sad, it's vulnerable, it is slow and warm, sensual and poetic like a sweet Gainsbourg Song sung under water. ... I wanted it to reflect the entire spectrum of emotions, even the not so pretty ones that we're all made to feel guilty for."
"No Pressure"
Logic
Def Jam Record­ings/Vision­ary Music Group
Grammy-nominated, multi-platinum artist Logic gets back to the roots of his craft with the completion of his new album, "No Pressure," out July 24.
After six years of major career accomplishments, including four No. 1 albums, "No Pressure" finds Logic back in the studio with renowned producer No I.D., who produced Logic's groundbreaking RIAA gold debut album of 2014, "Under Pressure." Working again with No I.D., and 6IX, "No Pressure" is the full circle career moment for Logic, making the music he loves with "no pressure."
Logic (aka Sir Robert Bryson Hall II, aka Bobby Hall) is among the top streaming artists in the world with billions of streams to date. He burst onto the music scene through a series of mixtapes that led to a significant, rabid underground fan base. Those tapes jump-started a worldwide tour that led up to his record deal with Def Jam Recordings in 2014, and the release of his debut album "Under Pressure" that year. Logic kept up the pace with his second album, "The Incredible True Story" in 2015, followed by "Everybody" in 2017, containing the landmark five-time-platinum "1-800-273-8255" (National Suicide Prevention Lifeline) featuring Alessia Cara and Khalid.
"Imagine That!"
Rena Strober
Award-winning Broadway, film and television actor and advocate for the blind, Rena Strober, is thrilled to announce the Aug. 28 release of her new family album, "Imagine That! The Sesame Street Music of Joe Raposo & Jeff Moss."
The album sparkles with contributions from such luminaries as Jason Alexander ("Seinfeld"), French Stewart ("Mom," "3rd Rock from the Sun"), Michael-Leon Wooley ("The Princess and the Frog"), acclaimed opera singer Cristina Jones (the "Blind Soprano") and DOTZ, The Blind Children's Choir.
These iconic songs inspire decades of fond memories, yet are as engaging as ever for new little ears. They deserve the luxury treatment they get from this wildly talented, top-of-their-game team coming together to put on a classy show filled with a cheerful Broadway sense of style.
"Imagine That! The Sesame Street Music of Joe Raposo & Jeff Moss" is being released in celebration of National Guide Dog Month in September. A portion of the proceeds from all digital and hard copy sales of the album will go to Guide Dogs of America and the Gavin R. Stevens Foundation, whose mission is to find a treatment and cure for blindness, focusing on Leber's Congenital Amaurosis (LCA).
__
With no live music to list, this spot will be filled by news and reviews of new albums, both local and national. Send information about your new releases to Jocelyn Murphy at [email protected]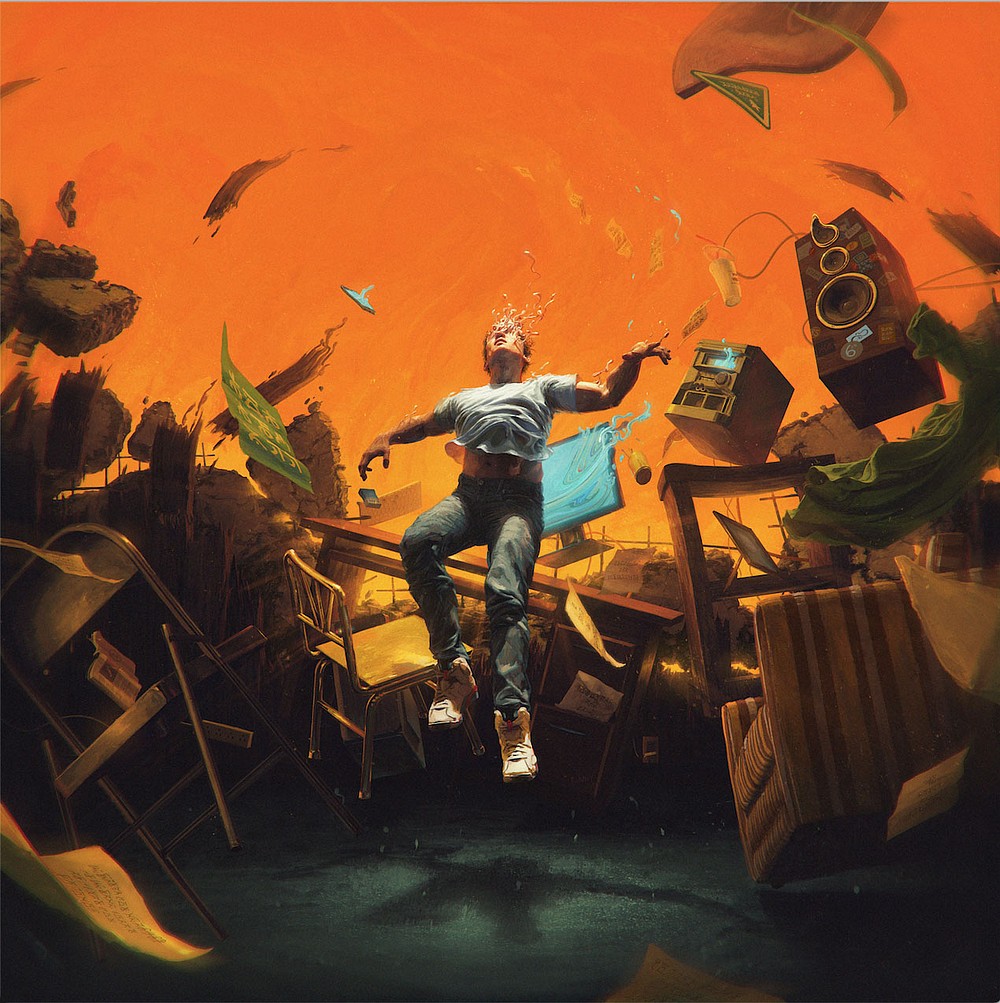 "No Pressure" Logic Def Jam Record­ings/Vision­ary Music Group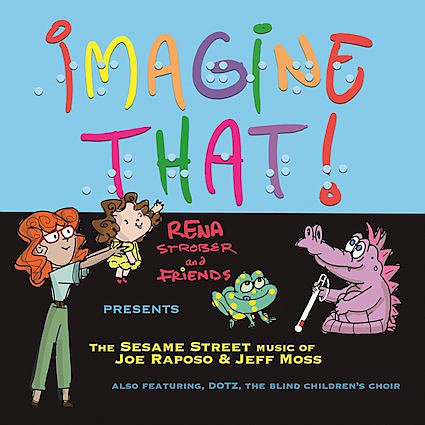 "Imagine That!" Rena Strober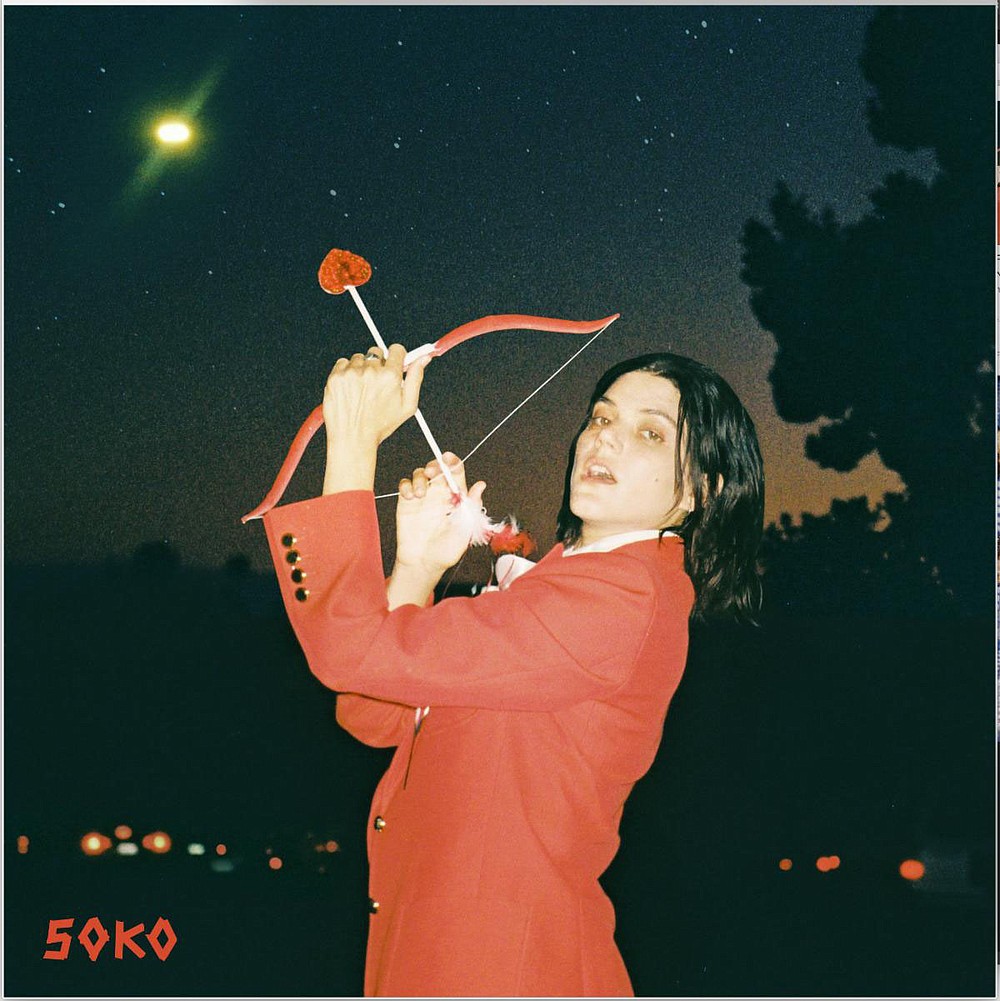 "Feel Feelings" SOKO Because/Babycat Records
Sponsor Content
Comments