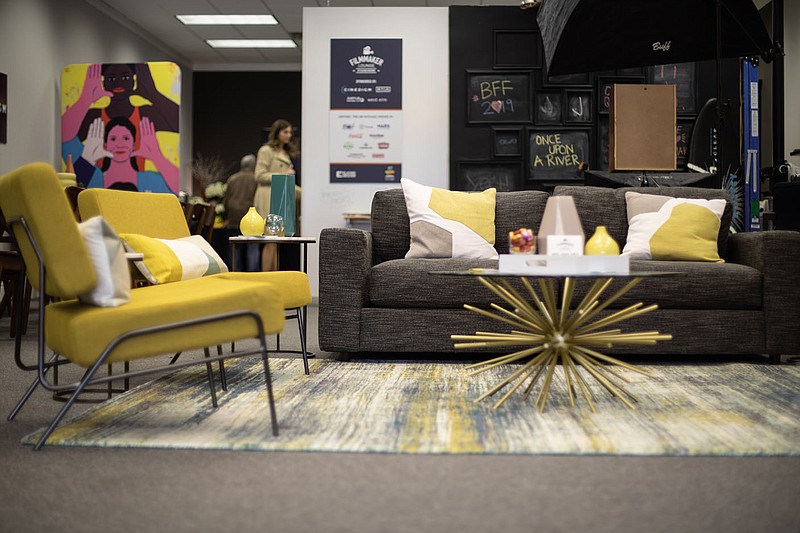 Bentonville ad agency The Elkins Agency began its partnership with the Bentonville Film Festival by sponsoring the filmmakers lounge, pictured here during last year's festival, where filmmakers, celebrities and press could find a little downtime. "This year, we proposed to do the marketing of the festival," Rebecca Elkins shares of the company's relationship that has continued to develop year over year. "We are working in conjunction with programming, in conjunction with production, sponsorships, ticketing, all nine yards. And honestly, if it wasn't for the team that is currently in place with the festival, it wouldn't be the same because we are all very close. It's a wonderful team that I also like to call friends." (Courtesy Photo)
"It's global so I think everyone's more understanding -- they're not like, 'Oh, you didn't show up. The festival didn't do what it's supposed to do.'"
Rebecca Elkins is the CEO and co-owner of The Elkins Agency in Bentonville and this year's marketing director for the Bentonville Film Festival -- although, her company, a full-service advertising agency and marketing firm, has been involved with the festival since its inception. Since moving to the area in 2005, Elkins has had a front row seat to Bentonville's ever-changing landscape -- and the film festival's role in it.
As BFF transitions to a "hybrid" virtual model for its sixth year in response to the global coronavirus pandemic, Elkins not only had to adjust her marketing strategy, she had to accept the economic reality of the absence of a physical festival that brings tens of thousands of people to Bentonville each year.
"Unfortunately, there's not a focus to come to Bentonville, to go to restaurants, because that isn't the message right now," Elkins says of trying to maintain some sense of normalcy in the most abnormal of times. "It's to do things in a safe way that feels safe for your family, to participate and really focus on the films and the panels and the message of the festival."
In a regular year, Elkins and The Elkins Agency would be directing their marketing efforts for the festival within a five- to seven-hour drive time region. Pivoting to a virtual festival has changed the PR push to encourage a more national audience to join the conversations happening around equality and inclusion, a piece Elkins hopes can further the festival's progress as it experiences more growth and more improvement each year.
"But then locally, it's going to be a very hyper-local marketing strategy," she explains, "because we want to make sure that the people within Northwest Arkansas who have a passion, who love to come to the festival, who like to walk down the street and see who they can see, and experience actual Q&As with the filmmakers, [that they don't] forget that this is happening."
An estimated 70,000 people attended festival events in 2019, but Elkins is quick to point out the effect BFF has had on Bentonville, and Northwest Arkansas at large, extends well beyond the seven days of the festival. Besides events throughout the year, like the Monthly Movie Monday series at Skylight Cinema, attendees and industry professionals alike come for the festival and are pleasantly surprised by what they encounter.
"One of the huge points that we always hear, specifically from the filmmakers, is that they had no idea we were here," she illustrates. "We are a big little town that has everything they want, from wonderful restaurants and museums and activities and culture, to being able to walk downtown, and they think it's Mayberry when they're on the square.
"Because of the festival," she goes on, "we have filmmakers, suppliers coming in and doing other productions in the area. But where does the rest of the support come from? It comes locally. So you have marketing, like myself, you have craft services, you have film crews, you have to rent homes, you have to rent cars, you have hotels -- you have all of that hospitality group that is employed because these filmmakers are deciding to shoot something in Northwest Arkansas because they came to the festival."
So, though the online festival will be missing its big downtown business partnerships and the money pouring into local businesses, Elkins remains optimistic that BFF's impact on Bentonville will far outlast the disappointment and the missed opportunities caused by the pandemic.
"We've really tried to ingrain the location into the communication because it is unique and it is amazing and people love it so much that while they're here, it's not just coming and sitting in their hotel room or sitting in a lounge -- it's to explore the area," she says proudly. "We are all in this together, and we are all trying to figure out a way that we can still try to have some sort of normalcy during this timeframe.
"We also have a lot of people who have the fear of missing out -- the FOMO. Don't miss out!" Elkins adds emphatically. "Because it is going to be a great year and you could be part of a pivotal year during a pandemic and support the filmmakers. No matter what, the filmmakers still need support; they still need to be able to get their message out."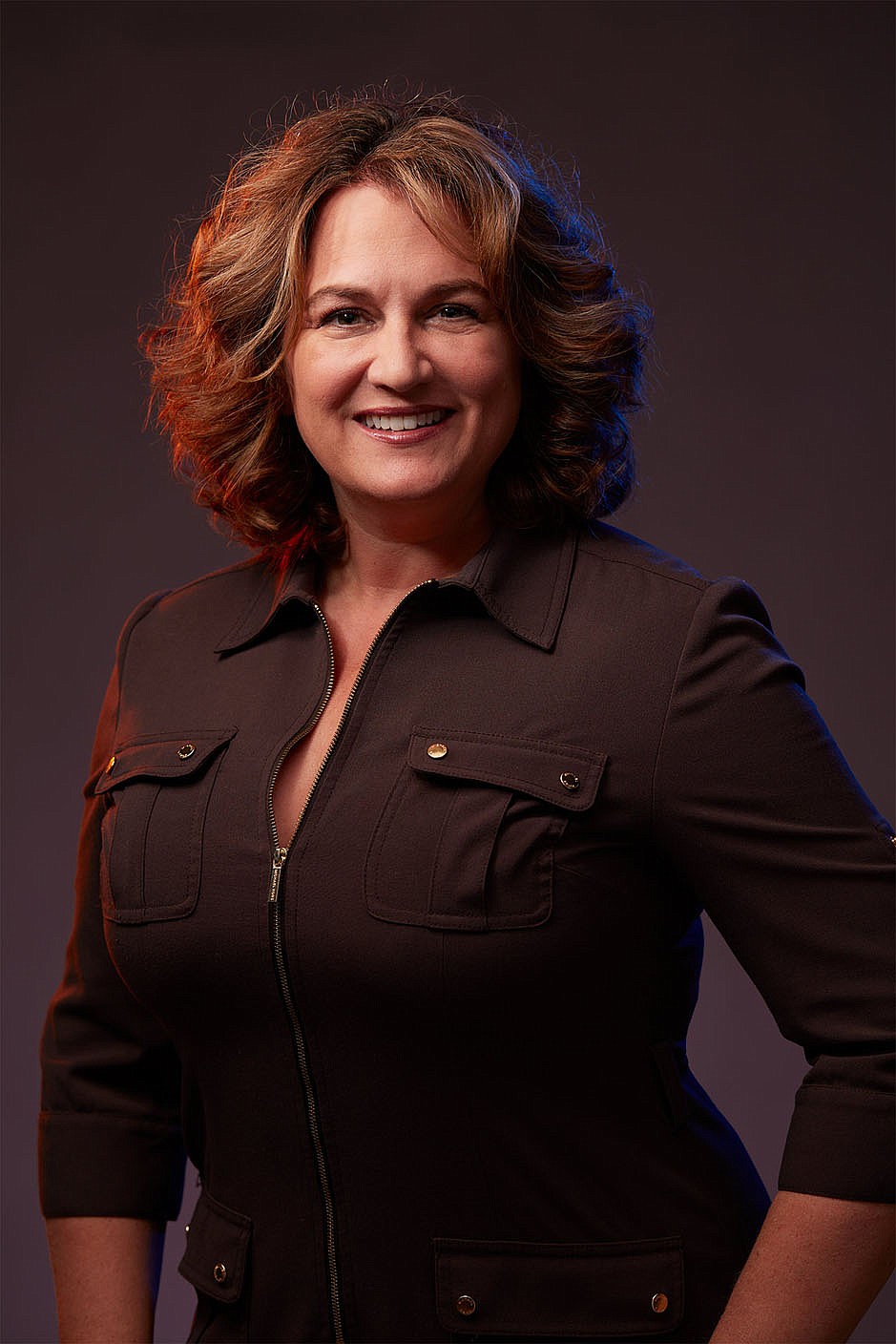 More News
FAQ
Bentonville Film Festival
WHEN — Aug. 10-16
WHERE — Online, 112 Drive-In Theater in Fayetteville, and other locations in Northwest Arkansas
COST — $175-$225
INFO — bentonvillefilm.org
Sponsor Content
Comments