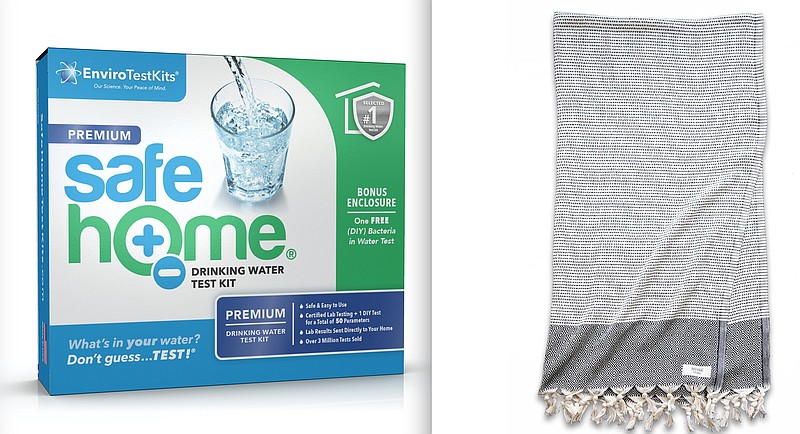 Safe Home Drinking Water Test Kits and Teema Towels
Safe Home Drinking Water Test Kits
What's to love: Two ways to test the water in a home — do it yourself or have the test sent off to a lab.
What does it do: Safe Home Premium tests for 50 contaminants with the water sample sent to a lab for professional results. The user will get emailed results that will show what metals — such as like lead or nickel — are in the water, chemicals like chloride or nitrate and physical properties such as total dissolved solids, alkalinity and hardness. The kit includes a test for bacteria as well. The premium kit sells for $179.95. The DIY City Water test kit sells for $29.95 and tests for 14 contaminates including metals and chemicals. More information can be found here: envirotestkits.com.
Teema Turkish Towels
What's to love: Made from 100% cotton that gets softer with each wash. These beautiful tasseled fabrics can also be used as throws, picnic blankets or shawls.
What does it do: The towels are large—38-inches wide and 70-inches long—made from traditional weaving techniques on jacquard looms and are available in several patterns and colors. They are lightweight and roll up smaller than traditional terry cloth towels making, them a great choice for travel. Prices start at $30.60. Visit teema.co for more information.
Sponsor Content
Comments