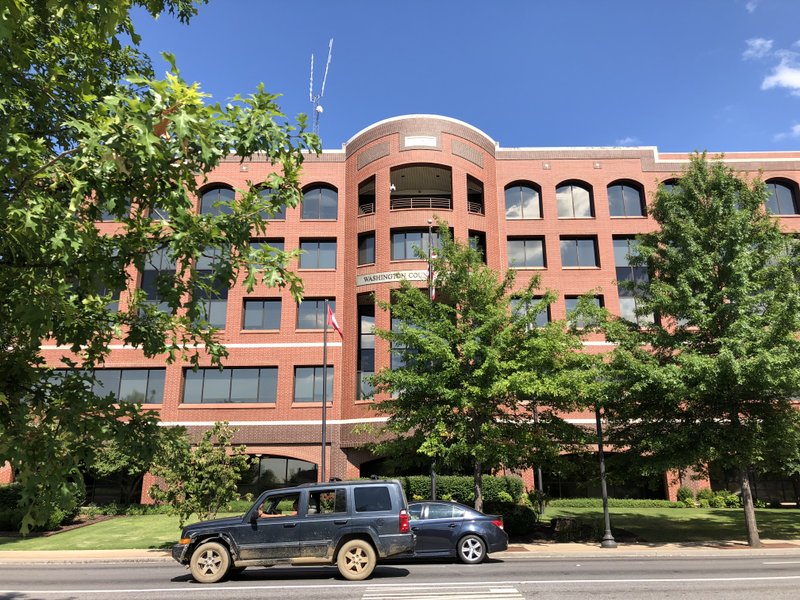 File photo/NWA Democrat-Gazette/STACY RYBURN The Washington County Courthouse is seen July 27 in Fayetteville.
[Don't see the podcast player above, click here.]
Washington County businesses and home owners are looking at a bigger property tax bill if a long-planned reappraisal of the value of their property goes through in 2020 as scheduled.
We talk to county assessor Russell Hill, who wants to delay that reappraisal by a year since the covid-19 pandemic is hurting property owners. Also, president Steve Clark of the Fayetteville Chamber of Commerce joins in to describe the economic effects of the pandemic.
Sponsor Content
Comments