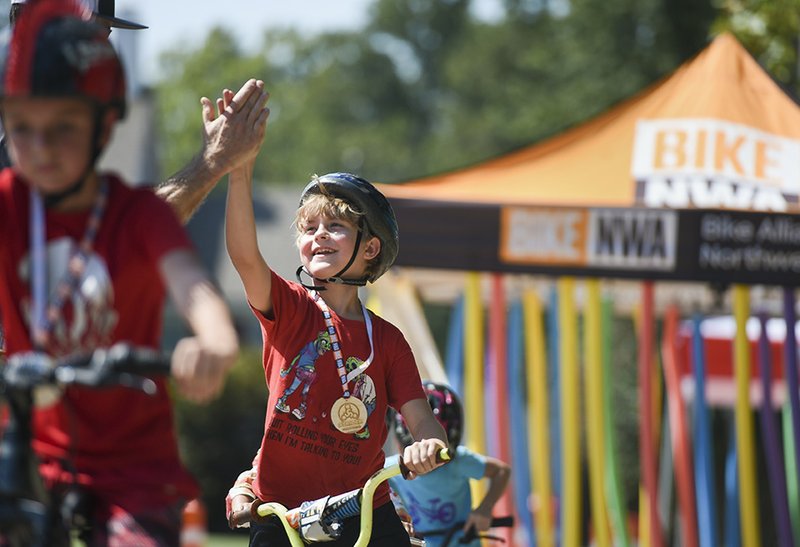 Volunteer Scott Fitzgerald of Buddy Pegs (not shown) high-fives Tegan Johnson, 9, of Rogers (center) during an Open Streets event, Sunday on South Fifth Street and West Cherry Street in Rogers. BikeNWA hosted Open Streets Rogers, a festival with vendors, music and all things bikes. The goal of Open Streets is to promote an active lifestyle through a series of free bike events held across the region, opening public spaces to walking, biking, skating and discovering active transportation. NWA Democrat-Gazette/CHARLIE KAIJO
Monday's Gallery includes photos from this weekend's Open Streets Rogers, Bellview Elementary fall carnival and Bentonville firefighters torching a donated house.
To view those images and more visit our gallery.
NW News on 09/16/2019
Print Headline: PHOTO GALLERY: Open Streets Festival, Controlled Burn and a fall carnival
Sponsor Content
Comments