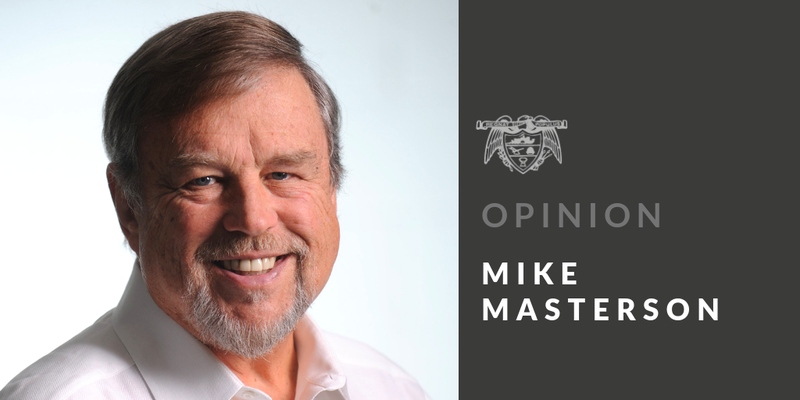 I read reporter Doug Thompson's recent story about Sen. John Boozman visiting the Vet Veggies hydroponic farm in Springdale founded by veteran Jerry Martin.
It was a natural stop for the senator who serves on the Senate Veterans' Affairs and the Agriculture, Nutrition and Forestry committees. Among other things, the senator was introduced to vertical farming indoors with the aid of grow lights and nutrition-infused water.
The idea was this was a potentially profitable business that veterans could pursue with an investment of about $350,000. This indoor approach to farming, which I'm convinced is a growing trend in years ahead, is capable of supplying enormous amounts of food. It's especially timely considering the unpredictable weather in recent years, much of which has not been conducive to traditional farming.
Thompson's story reminded me of the column I wrote more than a year ago about Brent Stewart, an entrepreneur farmer who has been perfecting aeroponics methods.
Considering the timely issue is more relevant than ever, I'm re-sharing edited portions of that column here.
The future tiptoed quietly into our lives years ago when it comes to raising vegetables and plants aeroponically. This space-age system uses only air, efficient LED or fluorescent lighting and minimal amounts of nutrient-soaked mists to grow food without the destructive nature of unpredictable weather or the worries over location, soil conditions, and pesticides or fertilizer applications affecting our food supply.
Brent Stewart of Harrison has applied for a patent to recognize his cutting-edge contribution he calls "Mr. Tip" that could transform seemingly magical aeroponics into something even more efficient and effective to grow food.
Aeroponics has been steadily refined since the earliest crude versions were attempted in the 1920s then advanced during the 1970s. The process uses small plastic containment tubes hosting seeds that will sprout and grow relatively quickly in any enclosed room of a home or commercial building. Operators of these systems see roots quickly propagate and a final product such as lettuce ready for harvesting in as soon as 30 days.
"It's pretty mind-boggling when you think about the significance and possibilities this holds for the planet," Stewart said. With the right equipment to accommodate ever-larger vegetation, it could be possible to grow fruit-bearing and other trees in indoor settings.
I liken it to placing seeds in tubes on the seats of miniature Ferris wheels that continually rise back to the light while being lightly misted with water-soluble foods they need to fully mature.
"I predict this so-called vertical growth method will become the standard for growing in all types of areas worldwide," said Stewart, adding that his revolutionary quick-connect Mr. Tip will make aeroponic agriculture much more efficient by more quickly and effectively applying the important nutrients in tiny yet precise amounts.
Developing his sophisticated nutrient-spraying tip required 12 years from the time Stewart sketched its rough prototype until the "very expensive" mold was completed that brought life to his drawing. Now the Mr. Tip mold is capable of churning out at least 8 million plastic Mr. Tips each year, he said.
I admitted shameful ignorance to this prolific food-production method until meeting Stewart, with his attorney Robert Ginnaven of Jasper. He was eager to explain how an efficient, larger aeroponics operation can produce an unlimited amount of plants a year of pretty much whatever a grower chooses that will fit in an appropriately sized tube to accommodate and nurture its root system.
"Surprisingly, it's not that expensive or space-consuming for a person to become involved in aeroponics. People can dedicate a room of their house or a shed to growing herbs, flowers, or other plants and vegetables," he said. "Entrepreneurs can set up vast numbers of the vertical growth towers to serve the needs of area grocers. There are different ways and forms in using aeroponics. Overall, the basics are simple."
He said aeroponics also has shown itself capable of virtually doubling the growth rates of plants and vegetables grown both through hydroponics and in traditional soil, as evidenced by the results of a NASA comparison study of the three methods.
Successful and prolific aeroponic gardens constructed in different formats could easily be capable of steadily supplying grocers across all of Northwest Arkansas with fresh produce, Stewart added. He cited what a boon such facilities also could have on assisting nonprofit organizations and food banks that are continually seeking contributed food. They could establish their own mini-indoor farms.
In short, the coming revolution in how we produce foods can benefit many in so many ways, including veterans and employment for the handicapped who, through aeroponics and hydroponics, could establish successful operations.
------------v------------
Mike Masterson is a longtime Arkansas journalist, was editor of three Arkansas dailies and headed the master's journalism program at Ohio State University. Email him at [email protected]
Editorial on 09/10/2019
Print Headline: MIKE MASTERSON: Chance to grow
Sponsor Content
Comments