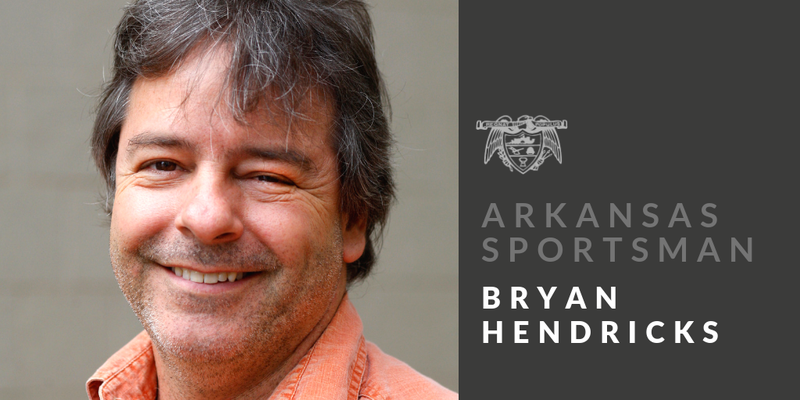 The first major headline act of the 2019-20 hunting season will begin Saturday with the opening of the statewide muzzleloading deer season.
Muzzleloader season, as deer hunters call it, runs Oct. 19-27. It follows the statewide private lands antlerless gun hunt, which ended Wednesday, but muzzleloader season is the first opportunity this fall to kill a buck with a firearm.
Of the 210,065 deer killed in Arkansas during the 2018-19 season, 24,688 were killed with muzzleloading firearms. That's about 12 percent of the annual deer kill and is slightly less than the total number killed with archery equipment. Hunters killed 17,859 deer with vertical bows last year (8.5 percent of the total deer kill) and 10,675 deer with crossbows (5.1 percent). However, archery deer season runs from Sept. 28 to Feb. 28.
This is an exciting time for deer hunters because muzzleloader season roughly corresponds to the pre-rut portion of the white-tailed deer's reproductive cycle. Bucks are currently cruising the woods visiting "scrapes," where does and bucks leave scent. One of my game cameras photographs a mature doe visiting a scrape daily. It took one photo of a mature 8-point buck scraping the site with its hooves at 7:42 p.m. Sunday. A spike buck stood behind him.
A camera at a different scrape photographed a buck with a gnarled rack in the first week of October at about 3 a.m., which seems to be about standard for that site.
At some point, a buck or two will pass the camera site at dusk during muzzleloader season as it checks the area for does.
Because bucks are not yet shadowing does, muzzleloader season is a good time to bag a doe because you're not likely to ruin a chance at a buck. That's not the case in the first two weeks of modern gun deer season because those dates are at the peak of the rut, when bucks are close to does.
Unlike previous years, deer have been active throughout the day at my camera sites. They usually appear only between about 11 p.m.-4 a.m. Since Sept. 28, a mature doe and two fawns appear daily from 7-8 a.m. As the moon phase progresses, their visits progress as well. They regularly visit from noon-3 p.m.
Curiously, one of the fawns still has spots on its hindquarters.
Also, large numbers of does appear on camera from about 2-4 a.m., but the doe and the two fawns appear to be the resident deer in that patch of woods.
Muzzleloader season is my favorite time to hunt deer because the environment is sublime. The weather is cool and clear, with a bit of a nip. You might even need to run a space heater in your stand at dawn.
The leaves are just starting to change. The red oaks in the bottoms where I hunt in Grant County are turning red, and the hickories in the uplands are showing hints of gold. Cardinals and wrens flit about the brush with an urgency that hints at approaching winter.
Sunlight in October has a certain unique slant. It's harsh, but highly saturated, but the sound is the thing that sets October apart from every other month. The leaves rattle in the breeze. The leaves on the ground are brittle, so you can hear birds rooting around for seeds and berries. The sound we live for is the gentle crunch of approaching deer hooves.
Hays wins Costa
Dylan Hays of Sheridan won the FLW Costa Series tournament and $37,515 on Saturday at Lake of the Ozarks, Mo.
Over three days, Hays caught five bass that weighed 43 pounds, 14 ounces to post a 7-ounce margin over James Watson of Lampe, Mo. Watson also fishes the Major League Fishing Bass Pro Tour.
The tournament was the third and final regular-season tournament of the year for anglers competing in the Costa FLW Series Central Division.
"God is so good, man," Hays said. "I caught a 5-pounder on my very last cast that literally came off in the net. It culled out a 15-incher. It was literally the very last cast. You can't make that up."
Hays planned to spend the last few minutes of his day at another spot, but he fished a 50-far unproductive brush pile instead. He broke off a jig in the brushpile, so he threw a crankbait and caught the winning bass.
Sports on 10/17/2019
Print Headline: It's time for muzzleloader season
Sponsor Content
Comments