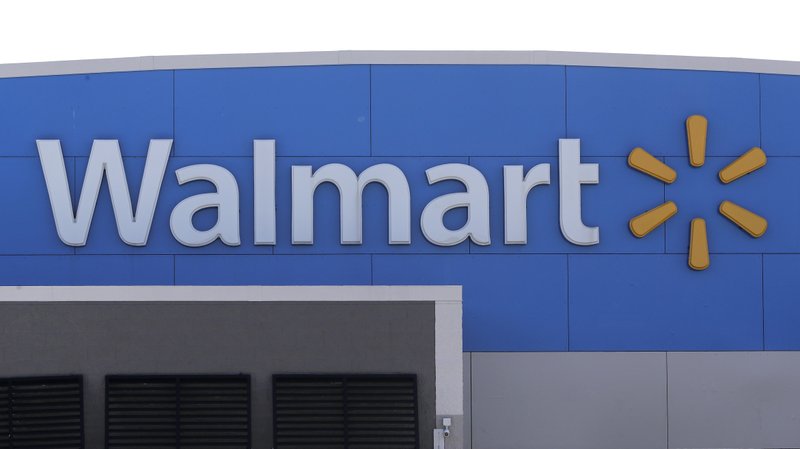 In this Sept. 3, 2019 file photo, a Walmart logo is displayed outside of a Walmart store, in Walpole, Mass.
Walmart Inc. is selling fashion company ModCloth after months of rumors suggesting the retailer was looking to unload some of its acquired e-commerce brands.
Go Global Retail, a brand investment company founded in 2016, said in a news release Friday that the deal is expected to close later this year. It did not disclose the terms of the acquisition.
Walmart acquired ModCloth in March 2017 for an undisclosed amount. The Bentonville retailer purchased other digital brands around the same time, including Jet.com, Hayneedle.com, Shoebuy.com and Moosejaw in deals ranging from $51 million to $3.3 billion.
A Walmart spokesman said Friday that when the company acquired ModCloth, "our primary focus was to build assortment through proprietary, digitally native brands." Since then, the spokesman said, "our approach has evolved and our current focus is on building direct-to-consumer brands that we can leverage in an [omnichannel] way.
"Similar to online grocery, we are putting our investments in areas where our ... capabilities and unique advantages put us in a position to win," the spokesman said.
Technology news website Recode reported in July that "multiple sources" said Walmart is projecting its U.S. e-commerce division will lose more than $1 billion in the current fiscal year, on revenue of about $21 billion. Walmart doesn't publicly disclose these figures, but it reported the division's sales grew 40% in fiscal 2019.
The same sources also told Recode that Walmart chief executive Doug McMillon and the board of directors were pressuring Marc Lore, who heads the U.S. e-commerce unit, to cut losses by selling one of its acquired brands. Walmart didn't comment on these claims.
ModCloth's chief executive confirmed in August that Walmart was getting inquiries about the women's apparel brand from buyers and was "exploring potential opportunities." ModCloth CEO Silvia Mazzucchelli made the remarks in an interview published in online magazine Glossy.
Lore founded Jet.com, an online-shopping site Walmart acquired in 2016 for $3.3 billion. He then became president and CEO of Walmart's U.S. e-commerce unit, leading the acquisition of ModCloth and other online fashion brands such as Bonobos and Eloquii, and is widely credited with boosting Walmart's digital profile to better compete with mammoth online retailer Amazon.com.
Go Global Retail said in its release that ModCloth will continue to operate out of its current offices in Los Angeles, San Francisco and Pittsburgh. The new owner will invest in ModCloth's digital capabilities, including artificial intelligence and predictive analytics.
"We believe that together with current management, ModCloth has the ability to become a stronger player in the premium fashion market, nationally as well as internationally," said Jeffery Streader, a retail expert with Go Global Retail who helped lead the acquisition.
ModCloth was founded in 2002, and its vintage-inspired clothing, inclusive sizing and strong social-media presence have earned it a loyal following. Besides its e-commerce site, ModCloth has four small stores, called Fit Shops, in which customers can try on samples and order merchandise. The stores are in Los Angeles; New York City; Washington, D.C.; and Austin, Texas.
Business on 10/05/2019
Print Headline: Walmart selling e-brand ModCloth
Sponsor Content
Comments