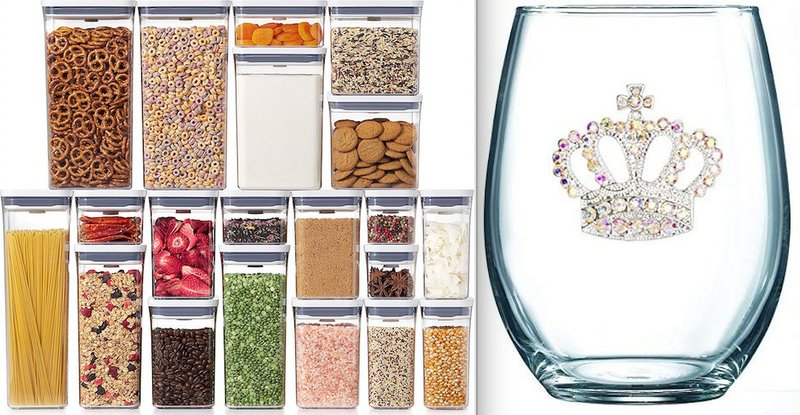 OXO Good Grips 20-Piece POP Container Set and Corkpops The Queen's Jewels
OXO Good Grips 20-Piece Container Set
What's to love: Clear canisters in a variety of sizes designed to fit neatly into a pantry or cupboard.
What does it do: The BPA-free plastic containers are dishwasher safe and each one comes with a push button airtight sealing lid. With 20 containers of different sizes, dry foods from spaghetti to flour can be organized. The containers all have square bottoms and are designed to be stackable. The 20-piece set sells for $199.95. Smaller sets are available.
Corkpops The Queen's Jewels
What's to love: Adds some sparkle to any special occasion with these bejeweled glassware.
What does it do: This collection of glassware made in St. Louis is embellished with a jeweled design in a variety of subjects to match an array of personalities. There are jeweled designed for the holidays, a beach theme collection, creatures and more. Glassware is available in wine and champagne glasses, tumblers, pilsner glasses and bottles. Prices vary according to style and design but start about $24.
-- Cary Jenkins
HomeStyle on 11/30/2019
Print Headline: Tools and Toys
Sponsor Content
Comments