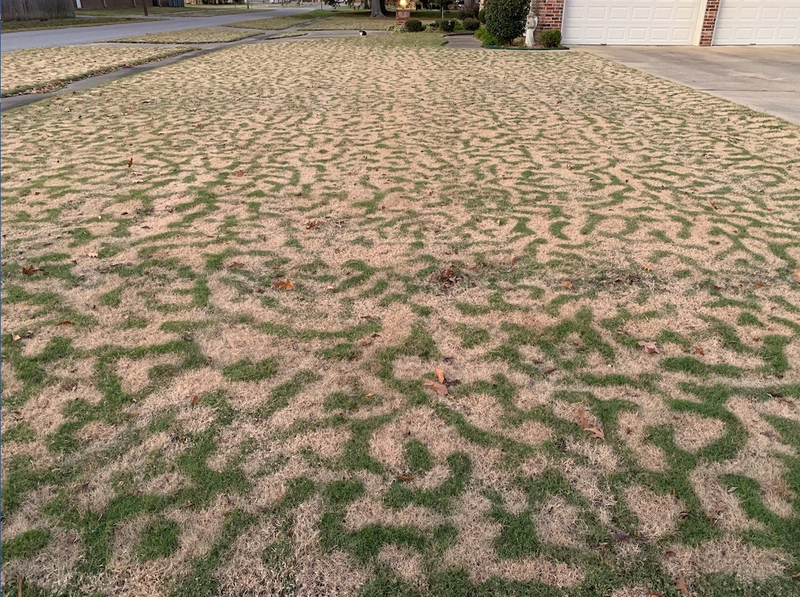 This speckled lawn is the result of an uneven frost. It should even out as more frosts occur. (Special to the Democrat-Gazette)
Q Can you identify this bizarre patterned sod? This was taken near Des Arc.
A The lawn has a case of frost injury. It sounds bad, but it really doesn't damage the lawn long-term. It does form a pretty weird pattern, but it simply means some of the leaf blades were frozen and some weren't. It is more obvious after the first hard frost, especially when it comes early or fast. If we have gradual freezes and temperatures generally get lower over time, it is usually not as bad. This year, we got cold seemingly overnight, and the first lows were lower than we are used to. I would imagine by now, almost all of the lawn is dormant and this irregular pattern has disappeared and your lawn should be fine next spring.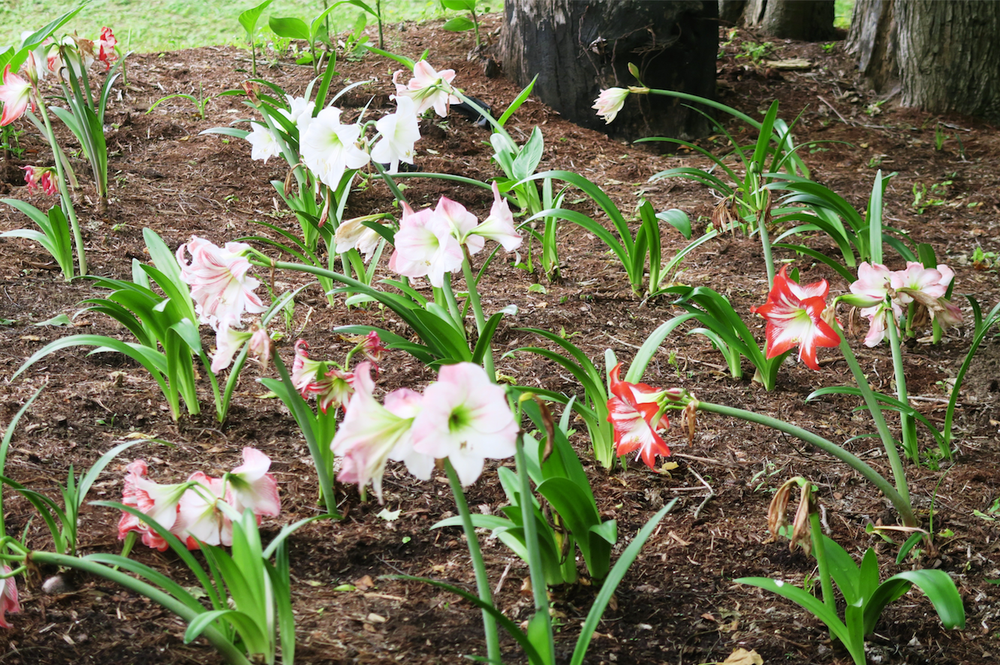 According to the planting zones on the bulb packages, amaryllis should not be able to over-winter in Arkansas, but for many southern gardeners it does. (Special to the Democrat-Gazette/JANET B. CARSON)
Q I planted two large Amaryllis bulbs in the ground in a well-drained place in my front yard eight years ago. They're six feet apart. In the ensuing time they've spread into two large mounds of green leaves and each year they're a mass of high stalked blooms. I just leave them over winter with the dead foliage on top of them as mulch. Never a problem and there's no apparent disease present or any other problem that I can detect. I live half way between Little Rock and Pine Bluff out in the country. They've been gorgeous! Is this appropriate for these plants where I live?
A If you look at the hardiness rating for the amaryllis bulbs we see during the holidays, they should not survive outdoors in Arkansas, but they have proved to be much tougher than that rating. Many gardeners have been planting them outside with similar results. I am not certain northern gardeners would have as much success, but as long as the site is well drained, a little extra mulch is provided, and we don't have a horrible winter, they have been surviving for many gardeners. Thanks for the update. I would not plant them outside at this time of the year, but planting them in the spring when they can make the move outdoors is an option.
Q Do you have any suggestions for transplanting nandinas and boxwoods during the winter? I want to move them to a sunnier spot in our yard in Fayetteville. Should I prune the roots and then wait until late winter while they are dormant?
A Nandinas and boxwoods are tough plants. If you have the time, move them now. The dormant season is November through February. Moving plants while they are dormant is easier on them. If the plants are reliably winter-hardy, I prefer November since it is usually milder, and the plants are just going dormant. They then can spend the winter re-establishing their root system. For plants that can suffer winter damage, I wait until late February or March to move them. When transplanting, dig up as large a root ball as you can manage to move, and get them back in the ground quickly. The roots need to be protected from exposure to low temperatures and drying winds. Water them well after transplanting, mulch and they should be good to go. Do not put fertilizer in the planting hole.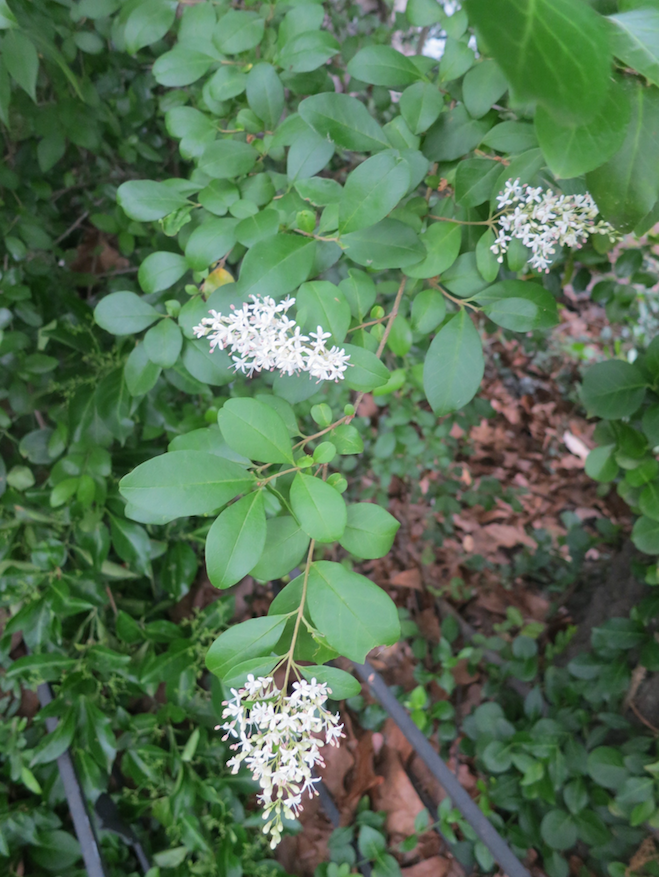 To remove privet, dig up the plant and roots now. Then treat the sprouts with Round-Up or a similar chemical in the spring. (Special to the Democrat-Gazette/JANET B. CARSON)
Q Can I spray privet in the winter effectively with Roundup?
A I assume you want to kill the privet with Roundup. Unfortunately, even when the plant is actively growing, privet is difficult to kill with Roundup. In the winter, the plant is not actively growing, and won't take up as much of the chemical, so you would get very limited results. If you can get the privet cut out and pulled out (roots and all), then treat what returns next season, that would be your best bet.
Retired after 38 years with the University of Arkansas Cooperative Extension Service, Janet Carson ranks among Arkansas' best known horticulture experts. Her blog is at arkansasonline.com/planitjanet. Write to her at P.O. Box 2221, Little Rock, AR 72203 or email
HomeStyle on 11/30/2019
Sponsor Content
Comments