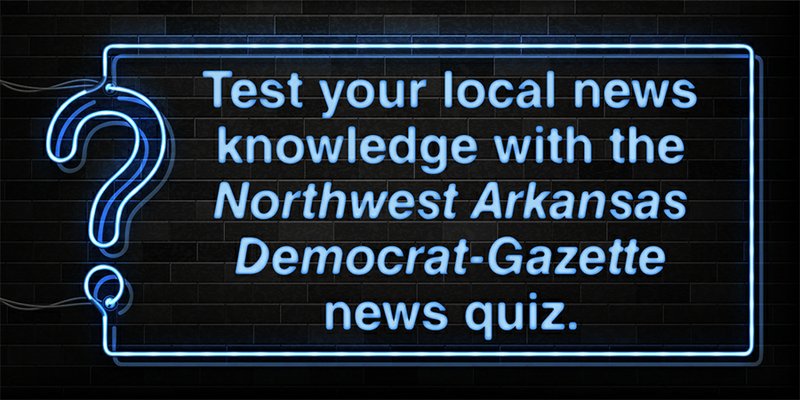 News Quiz Logo
If you don't see the template above, click here to take the quiz.
Do you know your local news? Have you kept up with the biggest stories for this week? Come take the Northwest Arkansas Democrat-Gazette weekly news quiz and find out.
Submit your answers for a chance to win two tickets to "A Very SoNA Christmas" at the Walton Arts Center.
Sponsor Content
Comments