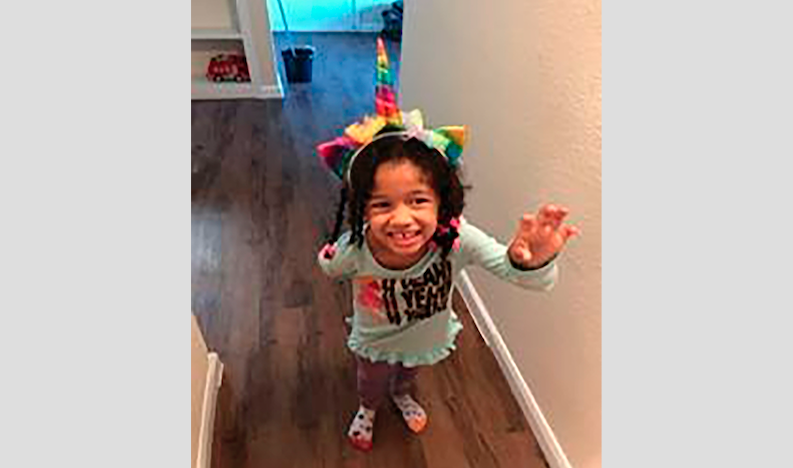 This undated photo released by the Houston Police Department shows Maleah Davis. (Houston Police Department via AP)
Authorities in southwest Arkansas said Friday they're investigating whether they have found the remains of a 4-year-old girl who's been missing from the Houston, Texas area since early May.
Hempstead County Sheriff James Singleton said deputies had been searching a stretch along I-30 near Fulton and found a trash bag with blood and a foul smell coming from it around 2:30 p.m.
He didn't immediately confirm that investigators recovered the body of Maleah Davis, who was reported missing in the Houston area on May 4.
The girl's mother's ex-fiance reportedly told a local activist that he dumped Davis' body in Arkansas, prompting Friday's search.
Singleton said the sheriff's office has been communicating with police in Houston.
He said authorities are working an "active scene" along the interstate.
This story contains information from The Associated Press
Print Headline: Searchers going to Arkansas to look for missing Texas girl
Sponsor Content
Comments