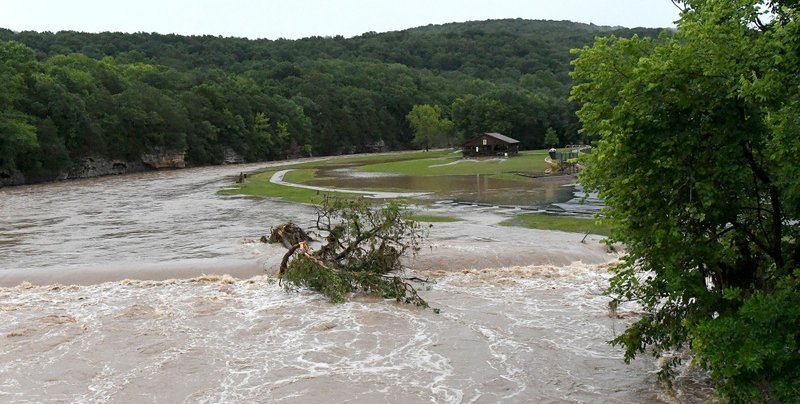 The White River floods Riverside Park in West Fork Sunday June 23, 2019. - Photo by J.T. Wampler
The Washington Water Authority is asking its customers south of Farmington or Fayetteville to conserve water, according to a press release.
The request is for the area between Farmington and Prairie Grove, south of Prairie Grove; Hogeye; Strickler; Evansville; anyone south, east or west of West Fork; and all customers in the Sunset and Winslow areas, according to the Washington Water Authority's website.
Flooding along the Illinois River washed out a water main, said Josh Moore, authority general manager. Crews are working to create a temporary repair connection.
The authority is asking customers to limit water usage to human and animal consumption
Anyone seeking further information can call the authority office at (479)267-2111.
Sponsor Content
Comments