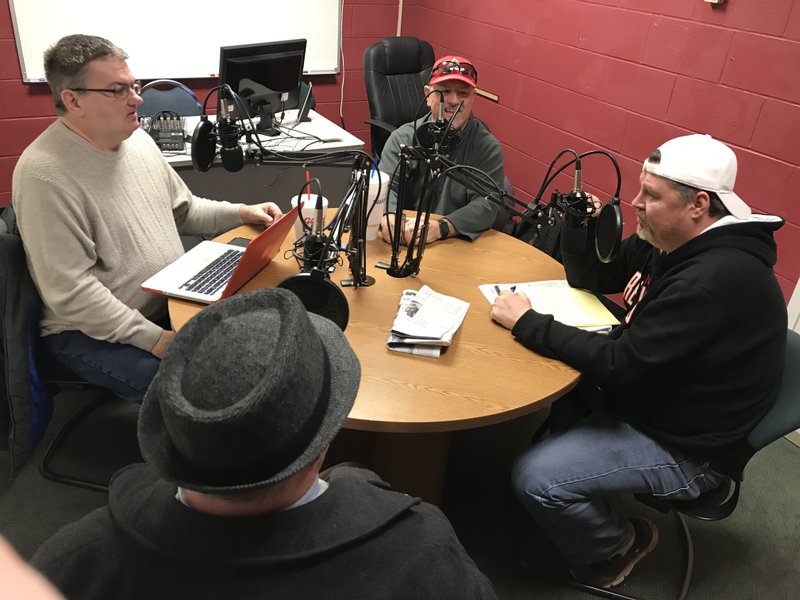 Henry Apple (clockwise from left) Chip Souza, Rick Fires and Paul Boyd.
Join Northwest Arkansas Democrat-Gazette sports team Chip Souza, Paul Boyd and Henry Apple as they talk about sports in Northwest Arkansas. They'll discuss the University of Arkansas baseball team with Bentonville coach Todd Abbott.
The crew also talk to J.T. Baker with Perfect Timing Baseball & Softball Academy and Doug Loughridge, Alma High School football coach.
Sponsor Content
Comments