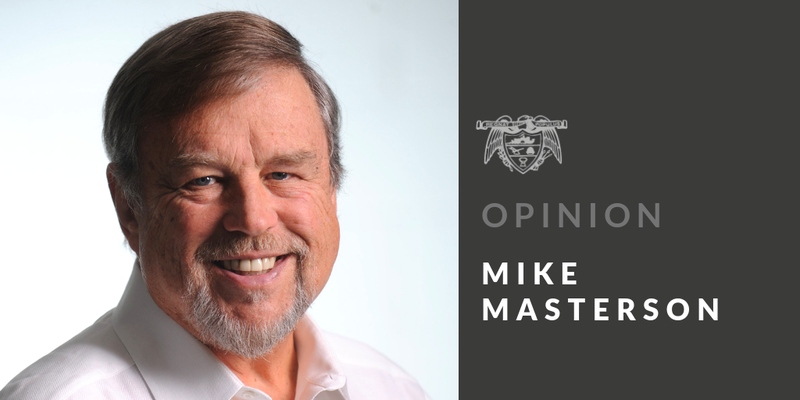 I recently wrote about the late Mississippi editor Ira Harkey Jr. and the 1963 Pulitzer Prize he won for fearless editorials in his weekly Pascagoula weekly newspaper aggressively arguing for civil rights during the tumultuous era when James Meredith enrolled at the University of Mississippi.
Harkey became one of my mentors after I'd read the autobiographical book of his crusading exploits, The Smell of Burning Crosses.
In that column I also mentioned Hazel Brannon Smith, who published and edited four weekly papers in rural Mississippi. She also received the Pulitzer in 1964 for her equally courageous stands on behalf of integration. As with Harkey, Smith overcame threats and boycotts imposed by the local White Citizens Council, which even launched a competing paper.
Armed only with penetrating words and truth, the courage these journalists displayed in their smaller communities was worthy of highest recognition for daring to advocate freedom and dignity for all citizens.
The column on Harkey sparked a letter from Barbara Day who, surprisingly, lives only a few blocks away in Harrison. As a former journalist who worked alongside the late Brannon Smith in the early heyday of her newspapers' crusades, Day provided a revealing glimpse into what life was like for people of conscience in contentious Mississippi not that long ago.
Here, in part, is how Day described working alongside Ms. Smith.
"Thank you for writing about courageous 'true grit' journalists. Working with Hazel Brannon Smith in 1954-55, I have firsthand knowledge of ostracism and harassment of journalists who dared to stick to their principles.
"Fresh out of college in 1954, I got my first job with a daily morning newspaper in Greenwood, Miss. My hours were 3 p.m. to midnight. However, working night shifts didn't bode well for a 20-year-old.
"My next job was in Lexington, Miss., as assistant to Hazel Brannon Smith, owner and publisher of four weekly newspapers. Printing a paper in those days was just a few steps above Gutenberg. A linotype operator keyed in the copy, metal letters fell into a tray, and a hand-pressed copy was used for proofreading. Finally, the layout was run through the press and folded.
"Hazel, Willie--an African American youth and part-time linotype operator--and I were the only employees. When Willie was 9, he started out folding newspapers and kept working for Hazel. Willie knew every aspect of putting out a paper from linotype to layout to press. Hazel was a perfectionist, and Willie 'saved my hide' many times when I made mistakes. In the office Hazel was strict, even terrifying to some people; but outside she became a gentle, loving, and generous person.
"I was naïve and didn't have a clue about the political, hateful undercurrent that started with the civil rights movement in the '50s. Because Hazel used her column, 'Through Hazel Eyes,' to criticize the sheriff for shooting a black prisoner without cause, and to openly fight against the injustice of the system, the townspeople tried to run her out of business.
"She was continually harassed, and at one time the paper office was set on fire. I wondered why the townspeople and even my former college friends were unfriendly. I attributed it to the old town's mistrust of anyone whose grandmother wasn't born there. In spite of all, I loved my job and my apprenticeship under Hazel.
"At first Hazel arranged for me to room and board with a widow, Ruth Roach. After a couple of months, Ruth said she couldn't rent to me any longer, so Hazel found a garage apartment for me and furnished it with items from her own home.
"My job varied from writing articles, proofreading, and page layout to answering the phone. I wrote the 'society column' with information called in. 'Digger O'Dell,' the mortician, came in weekly to report deaths, and to try, unsuccessfully, to freak me out with the gory details of his job.
"When Hazel went to Florida for a week, Willie and I were left in charge of putting out the four papers. The linotype operator got drunk, refused to work with Willie, and quit. Luckily, Willie knew how to operate the linotype, the press and everything, so the two of us got the papers out on schedule.
"Willie served in many capacities. When Hazel and I went to conferences in Jackson, Willie put on his chauffeur's cap and drove 'Miss Hazel' and me in Hazel's new blue Cadillac convertible. After delivering us to our meeting, Willie would take off the chauffeur's cap, put the convertible top down and drive through the black section of town. I'm sure Hazel knew what he was doing, but she never said anything.
"I didn't have Hazel's strong resolve and strength of character, so after several months of subtle harassment (night prowlers outside my apartment, etc.), I resigned. Hazel offered to get me a job with a leading magazine if I'd stay with her longer, but I felt it was time to move on. Willie eventually went to work for the Chicago Tribune. Although I've had several writing and teaching careers, printer's ink is still in my blood."
------------v------------
Mike Masterson is a longtime Arkansas journalist, was editor of three Arkansas dailies and headed the master's journalism program at Ohio State University. Email him at [email protected]
Editorial on 06/11/2019
Print Headline: MIKE MASTERSON: Brave journalism
Sponsor Content
Comments