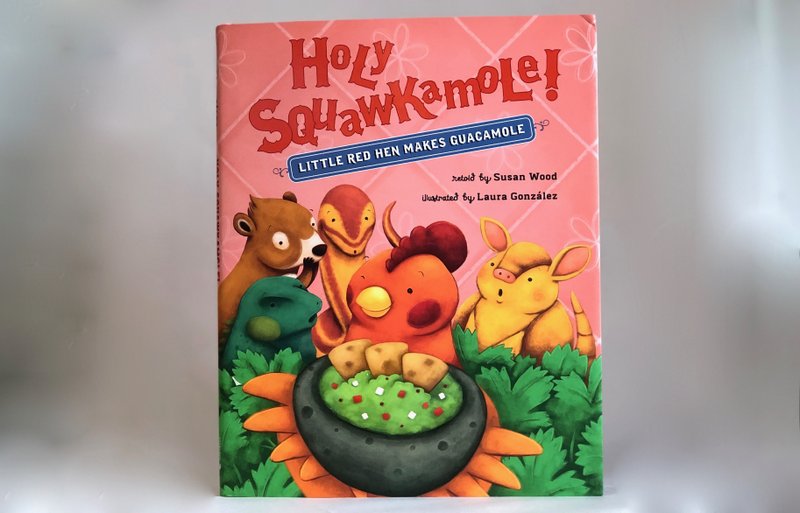 Arkansas Democrat-Gazette/CELIA STOREY
TITLE: Holy Squawkamole! The Little Red Hen Makes Guacamole
by Susan Wood, illustrated by Laura Gonzalez (Sterling Children's Books, 2019), 40 pages, $16.95
STORY: The overworked chicken with the worthless friends tries a new food in this cheerful, colorfully illustrated re-imagining of a moralistic folk tale.
In the template version, the hen plants, threshes, grinds and bakes wheat alone because the other animals are lazy. "Not I," they say, when asked to help.
When the bread is ready, she asks, "Who will eat it?"
One by one they say, "I will."
"No, you won't," she answers, and feeds it to her chicks.
In this version, Armadillo, Coati, Iguana and Snake refuse to help make guacamole. Everyone wants to eat — and she lets them. But she spices it to suit herself. Her friends break out in a sweat, but they seem to like it. She does all the work; nobody gets any comeuppance.
A six-page, illustrated appendix that doesn't come off as an afterthought adds cultural explanations and a recipe.
The best part is the little black warning at the back: "Little Red Hen and her friends enjoy guacamole in this made-up story, but in real life, animals shouldn't eat avocados, so please don't feed them to your pets. That means more guacamole for you!"
Read to Me is a weekly review of short books.
Style on 06/10/2019
Print Headline: READ TO ME
Sponsor Content
Comments