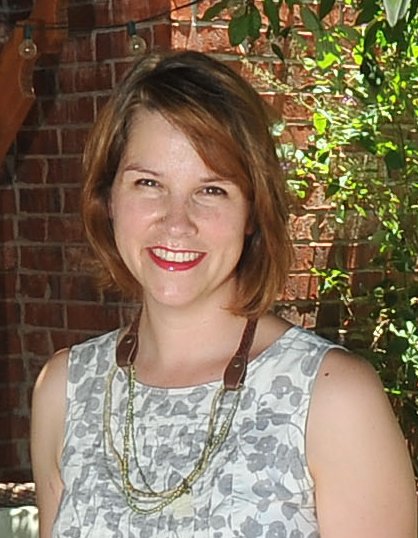 NWA Democrat-Gazette/MICHAEL WOODS @NWAMICHAELW Vanessa Ryerse June 28, 2016 in her favorite space on her back porch in Springdale.
My Facebook feed is spiced up this time of year with vacation photos instead of just recipes and political posts. Summer is the season of road trips, and I've been on a few myself this year, seeing the Rocky Mountains and the desert for the first time. I began to notice something on the long drives through unfamiliar geography. People's day-to-day existence in other terrain means their days are spent much differently than mine. The definitions of thriving, worries and friendliness vary from place to place.
In a country that feels like it is struggling to understand each other in every way, I wondered if we could find some peace by welcoming a conversation about these differences. So each week this summer at our church, we have had a little interview with someone who lived someplace else: From small towns to the desert, mountains to prairies, beaches to woods, we have explored new places with guides who lived there. They told us what was good about those places and what was difficult. They told us about the quirks -- like my friend who didn't know she had curly hair until she left the desert for Arkansas' humidity.
In hearing their stories, it was easy to see how a place can affect your ability to connect with other people, with God and even with yourself. The heat, isolation and mountain heights could all be reasons to live separately from other people, whereas the beach or jungle could have you so entwined with other people that you long for solitude. All of the places had real dangers that could inspire exaggerated fear, like bears, tarantulas, piranha or hurricanes. And yet, people learned to put the danger into accurate perspective and go about their lives. We accentuated our explorations by eating foods and reading Scripture tied to each landscape. Our communion table held bread and wine, and sometimes berries and mushrooms, pickled cactus, or gorp to nourish our souls and our bodies.
It's not a particularly profound experiment, but it does seek to address on a very small scale our human tendency to huddle up in homogeneous groups and exclude outsiders. It's been a summer of road trips, but it has also been a summer of immigrants detained at the border and members of Congress being told to go back to where they came from. Our disconnection from each other is painful -- and even more painful for me, as a faith leader trying to shepherd minds and hearts to always consider the question of "Who is my neighbor?"
We are all human, all worthy and desirous of love, all similar enough to get over our conflicts. But we're not the same. We are very different. What I valued and believed in a small East Coast rural town is totally different from what I've come to value and believe living among a more diverse population. I wouldn't have changed my mind about things if I hadn't had a change of scenery, physically and metaphorically.
So go on a road trip. Go see other people and places. May your fears of other people diminish and your appreciation for their way of life grow. You don't have to stop being you to start loving your neighbor.
NAN Religion on 07/27/2019
Print Headline: Road trips open up new vistas
Sponsor Content
Comments